❯
Sex Ed
May/26/2023
Last Update: May 26, 2023
345
8 min read
No More Rainchecks: 10 Ways to Disarm the Not-Tonight Honey Bomb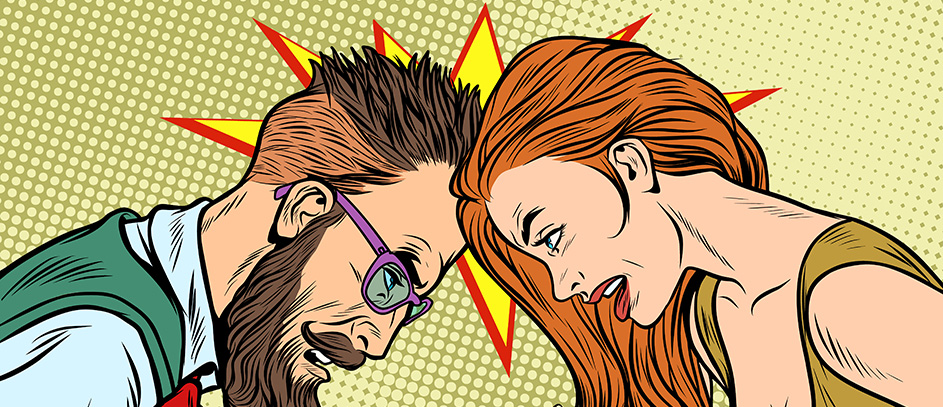 Well, hello there, my lovelies. Today, we're slipping between the satin sheets and straight into the belly of the beast: excuses for turning down sex. Now, I'm not just talking about those shy 'Maybe later, darling' murmurs. We're unzipping those crafty, cunning, and oh-so-creative excuses to not have sex.
You know the ones I'm talking about. The tired tales spun from thin air that turn a hot, heavy moment into a cold, hard impasse. They're as varied as the toys in my fun box and just as tricky to handle.
But don't worry, darlings. Your lascivious Lola is here to shine a light on these cock-blocking culprits and arm you with the tools to turn those nos into oh-yes!
So, strap in because we're embarking on a salacious voyage of erotic enlightenment, riddled with luscious loops, provocative pivots, and risqué revelations. Get ready to have your world quaked, your mattress bounced, and those cockamamie excuses tossed to the wind.
Decoding the 'I'm Too Tired' and Other Bedtime Stories
Alright, my sweet, sexy soldiers. Let's strip down these sly, slippery excuses for turning down sex. We've all been on the receiving end, we've all felt the sting, and let's be honest, some of us have even pulled the wool over someone's eyes. 'I'm too tired', 'I have a headache', 'The dog looks lonely' – come on, really?
Now, I'm not saying these excuses to not have sex are total bunk. We all have days when our mojo's on a slow burn or our to-do list is taller than my favorite monster dildo. But when these alibis start outnumbering the orgasms, there's more to this tale than what meets the… Well, crotch.
Perhaps there's an underlying issue that's making sex feel more like a chore rather than the thrilling, sweaty, breathless romp it's supposed to be. Or maybe they're just not that into the old in-and-out anymore. Whatever the case, decoding these excuses to avoid having sex is the magic key to reigniting that flame and getting the bed rocking again.
So, let's whip out our detective glasses and start piecing together the puzzle that is your partner's brush-offs. Stick with me, and soon enough, you'll be transforming those snoozy bedtime stories into steamy, all-night erotica.
"Ditch the excuses and turn your bedroom into a playground of pleasure, because, darling, the only 'no' in 'sex' should be in 'know' – know your desires, know your body, and know how to say yes to good loving!"
From 'Babe, the Game's On' to 'Work's Killing Me' – Busting His Top Excuses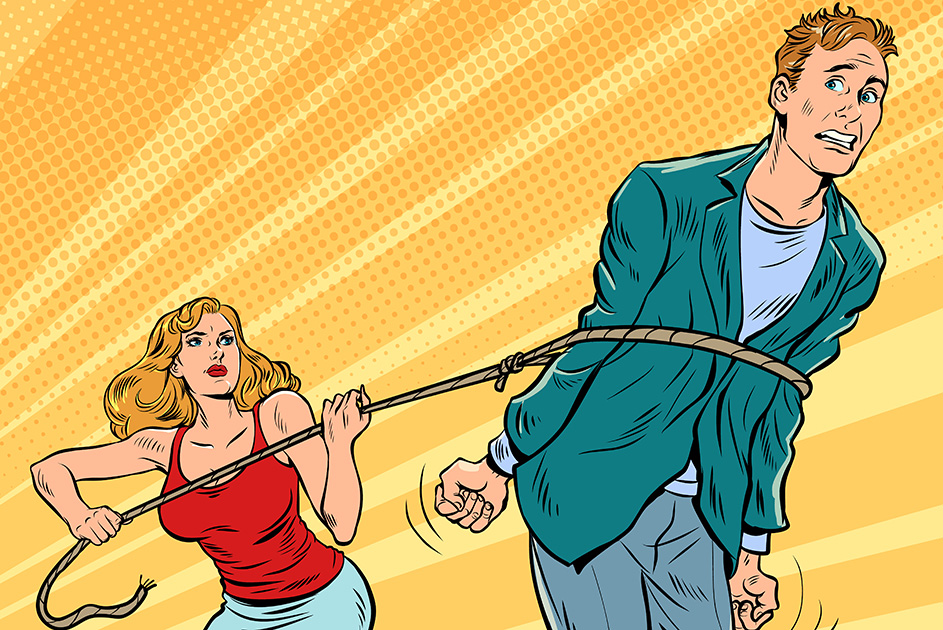 Now that we've flirted with the realm of excuses for turning down sex, let's strip these fibs down to their naughty core by exploring the top five brush-offs our darling men love to throw our way. These classics are so common they should have their own Hall of Fame, or should I say, Hall of Lame?
1. 'Babe, The Game's On.'
Ah, the classic "juggling balls on the screen trumps juggling mine" excuse. Sure, I love a good ball game as much as the next girl, but when it comes to scoring in the boudoir, priorities, darlings! Here's a tip: seduce him during halftime with your own sultry striptease. Trust me, he won't want to miss a second of your performance.
2. 'I'm Too Stressed.'
It's no secret that stress can be a colossal erection wrecker. However, let's not forget that sex is a fantastic stress reliever! So the next time he whips out this and similar excuses for turning down sex, remind him that a romp in the sack might be just what the doctor ordered to help him unwind.
3. 'Work's Killing Me.'
We all have those days when we're swamped with deadlines and conference calls. But if he's consistently citing work and other responsibilities as excuses to not have sex, it's time for a strategy change. Try suggesting that a little fun between the sheets can be the perfect way to recharge his batteries and boost his work game. Double score!
4. 'I'm Too Tired.'
Snooze or schmooze? It's a tough choice, I get it. But instead of pouting when he opts for slumber, try surprising him with a sensual morning wake-up call. He might just find he's more of a sunrise stud than he thought.
💡 PRO TIP: Break the humdrum with an unexpected move or a spontaneous rendezvous. A well-timed burst of passion can vaporize any alibi.
5. 'I'm Not in the Mood.'
If your man is genuinely not up for it, it's important to respect his boundaries. However, if this excuse becomes a recurring theme, it might be time for some heart-to-heart to get to the root of the issue.
Armed with this treasure trove of knowledge, you're all set to confront his excuses to avoid having sex face-on and reignite the fireworks in the bedroom. Who knows, you might even have him begging for a steamy encore!
From 'I've Got a Headache' to 'I'm Just Not in the Mood' – Unraveling Her Excuse Web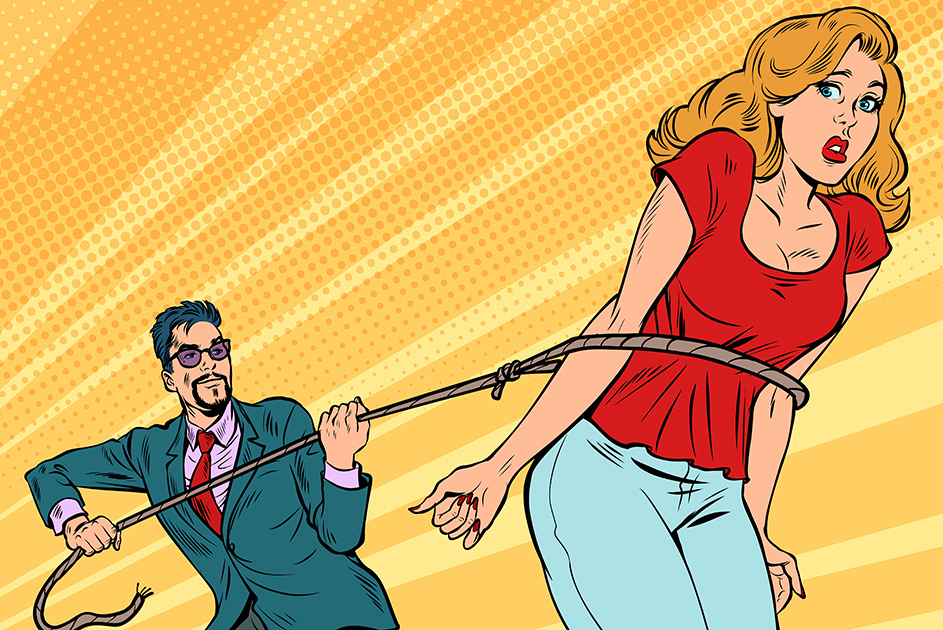 So, we've busted his excuses wide open. Now it's time to rip off the lacey veil hiding the top brush-offs our divine dames use to dodge sex. These gems are as timeless as a little black dress and just as tricky to navigate. But hold your horses, my horny henchmen, I'm here to help you untangle this intricate web of fibs:
1. 'I've Got a Headache.'
Ah, the evergreen. An oldie but a goodie. Yes, headaches are a pain (pun intended), but if they're springing up more frequently than a rabbit in heat, it might be time for some soul-searching chats. And don't forget, a tender massage can often work miracles – for both migraines and mojo!
2. 'I'm Just Not in the Mood.'
Now this one's a tough nut. It's crucial to honor her sentiments, but if this starts to sound like a broken record, it's time to dig deeper to uncover the real issue. Remember, darlings, communication is the golden ticket to Pleasuretown!
3. 'I Feel Bloated.'
This can be a genuine hitch for many women. Still, a hearty dose of body positivity and lots of love can often help her overlook any physical discomfort and revel in the splendor of her physique.
4. 'I'm Too Tired.'
The siren call of sleep can be hard to resist. However, if this is a persistent roadblock, try shaking up the norm. Who decreed that sex can only happen after sundown?
5. 'I Don't Feel Sexy.'
This excuse can mask deeper issues of self-esteem or body image. So, it's your job to remind her how absolutely irresistible she truly is – from every curve to every crevice!
✍️ Lola Lovegood recommends: Compliments and genuine whispers of desire can rocket your partner's confidence and craving. But they won't work if you are generous with words only when you want to get some. You must make your lady feel like she's the hottest ticket in town every day of the year for her to really believe it.
With these nuggets of wisdom about her top excuses to avoid having sex, you're primed to meet them head-on and tip the scales in your favor. Let the carnal carnival begin!
Say Bye-Bye to Boner-Killers: Your Arsenal to Counter Excuse Artillery
It's time to wave adieu to these mojo-murdering excuses for turning down sex. Load up your amorous arsenal with my foolproof strategies and watch those fibs crumble faster than a cheap condom:
Invite the Calvary
Take it from someone who's tried and tested just about every toy on the market – a good bedroom gadget can be a game-changer. And no, it's not a replacement for a partner but a wonderful add-on.
If you're staring down the barrel of endless excuses to avoid having sex, it's time to call in the reinforcements. I'm talking vibrators, couples' toys, and other members of the pleasure troop. These tantalizing troopers can electrify your bedroom antics, setting off fireworks that'll have you both begging for an encore. Not only do they tickle your fancy in all-new ways, but they also serve as naughty navigators, exploring every nook and cranny of your pleasure map.
Find the Perfect Inspiration
As your trusty sexual advisor, I have to recommend exploring the power of erotic literature and film. Let's be real: there's nothing like a steamy scene or a raunchy passage to light the fire down below. And guess what? This can work wonders in dismantling those common excuses to not have sex.
Reading or watching something sensual together can not only rev up your engines but also open up a dialogue about your desires and what turns you on. It's a fun, sexy way to build intimacy and understanding – the perfect antidote to a sex life that's become as predictable as your granny's meatloaf recipe.
Manage Stress
If stress is the recurring villain, dive into relaxing activities together. Yoga, massage, or even a simple moonlit stroll can do wonders for both your mental peace and your bedroom antics.
No More Excuses: Welcome to a World of Yes, Yes, Yesss!
And there we have it, my love-struck detectives – your secret manual to decode all those cunning excuses for turning down sex. Equipped with these tactics, you're all set to cut through the thicket of fibs and unlock the gateway to a world of moans and steamy nights. Remember, it all boils down to communication, empathy, and a good dash of surprise.
The more you decode your partner's needs, the simpler it'll be to bust those alibis and foster a sex-positive ambiance where delight rules the roost. But don't forget, respect is key – if your partner is genuinely not in the mood, that's okay too.
Here's to a universe of fewer alibis, more understanding, and heaps of ecstasy. Let the carnal carnival commence!
FAQs
Well, my love, 'normal' is subjective. It depends on your sex drives, schedules, health, and a million other factors. But if you feel like your partner is consistently avoiding intimacy, it might be time for a heart-to-heart chat. There could be underlying issues that need addressing – emotional, physical, or otherwise.
Darling, this is a sensitive topic. Your partner might need reassurance that they're attractive and desirable to you. Compliments, understanding, and patience can work wonders. If it's a deeper issue, professional help might be beneficial. Sex should be a safe space for both of you to feel comfortable and loved.
My advice? Trust your gut and communicate. If the excuses are frequent and seem out of character, there might be something more going on. Don't jump to conclusions, though. Open up a dialogue, express your concerns, and be there to listen. Understanding is the first step to resolution.