❯
Sex Ed
Aug/22/2023
Last Update: August 22, 2023
177
8 min read
Play Together, Stay Together: A Newbie's Guide to Hands-On Pleasure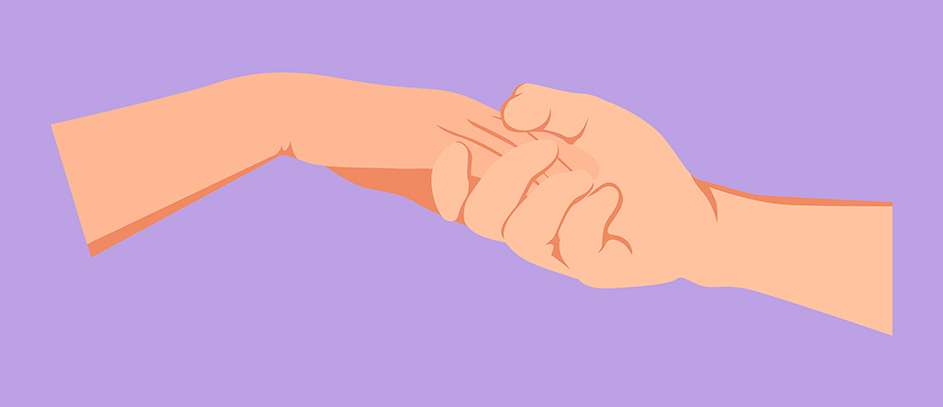 Darlings, welcome to a titillating journey you'll never forget! I, Lola Lovegood, the sovereign seductress, present to you the only mutual masturbation guide you'll ever need.
Imagine a pleasure buffet where every dish is finger-lickin'-good (wink!). We're about to sail the sultry seas of skin-on-skin ecstasy. This isn't a monologue, honey; it's a freaking symphony of moans! So, lube up your instruments 'cause we're getting down to the nitty-gritty of teasing, pleasing, and, oh, those tantalizing squeezes.
What the Hell Is Mutual Masturbation? Time for a Racy Rundown!
Alright, lovebugs, let's get down to business! What in the pleasure kingdom is mutual masturbation? Honey, if you thought getting off solo was a trip to orgasm town, brace yourself for a tandem rocket ride!
We're talking about pleasuring yourself and a partner at the same damn time. Imagine the electric sparks when two pleasure-seeking missiles lock on target!
Now, my guide to mutual masturbation is about making that sweet connection without the typical bump-and-grind. It's about discovering each other's magic buttons and firing up that lusty rocket fuel. It's like having your cake and eating theirs too!
Some people think mutual masturbation is just a couple of naked folks in a room, touching themselves. And, well, they're not wrong! But it's so much more than that.
It's like a steamy, erotic buffet – you're feasting on your own pleasure platter while drooling over theirs. And the buffet's specialty? A smorgasbord of moans, gasps, and 'oh gods'!
So slip into something comfy or nothing at all, summon your inner sex god or goddess, and let's tango in the pleasure playground where the golden rule is: "I'll show you mine if you show me yours!".
Why Bother? Oh, Darling, Here's Why!
If you're wondering why your dainty digits should go spelunking in the caverns of mutual ecstasy, Lola, your orgasmic oracle, is here with her mutual masturbation guide to give you the climax chronicles!
Imagine your boudoir as a lusty amusement park, and you've got VIP passes to every damn ride. Thrills? Spills? Honey, you'll be tickling more than just fancies.
Double the O's, Double the Fun!
Now, let me lay some orgasmic math on you. One plus one usually makes two, but in the land of mutual pleasure, it's an explosive multiplication! When you're dancing on the clouds of climax, and your partner is right there with you, it's like the universe is giving you a standing ovation.
Darling, you've hit the jackpot. With my guide to mutual masturbation, you'll learn the sorcery of syncing your O's and riding those waves like a damn surf champion.
Learning and Yearning: Discover Each Other's Sexy Secrets
Moving on, my little lust bunnies, there's more to this delicious game than just reaching the orgasmic mountaintop together. It's also about becoming each other's erotic explorers, mapping out the treasured lands of each other's bodies. You'll be like Columbus, but, you know, finding something that's actually fun!
Mutual diddling is more than just crossing the climax finish line together; it's the steamy marathon where every mile is a moan! Find out what makes your partner's toes curl, and their eyes roll back like a slot machine hitting the jackpot.
So, whip out your compass and set sail on the sultry seas with my mutual masturbation guide. By the end of it, you won't just know your partner's body; you'll be the freaking cartographer of their pleasure zones!
"Darlings, when hands wander and eyes lock, mutual masturbation turns your bedroom into a volcanic island where eruptions and climatic peaks are more than welcome!"
Are You Ready to Play? Let's Get Dirty (and Consensual)
Okay, my lovelies, I know you are oh-so-eager to jump on this steamy wagon, but there's one more thing we need to do first – learn the lingo of lust! And my daring mutual masturbation guide is your big, fat dictionary.
Imagine clear communication and consent as the naughty whispers that save you from those embarrassing boudoir mishaps. Because, trust me, hon, you don't want to misread any signals when things are about to get hot and heavy.
Making Yourself All Cozy
Yes, mutual masturbation is an intimacy-level pro. But also think of it as your own burlesque show with your gorgeous self as the main attraction. Audience? Your partner. And boy, they are thirsty for your performance.
So what do you do? Set the dang mood!
Teasing foreplay? Yes, please! The first dish on the menu is you whispering sweet naughties. Then, it's your fingers dancing a tantalizing tango.
And don't be shy with praise, honey! Make 'em starve for the main course with your filthy words and compliments.
Now, don't forget about the props. This is Lola's guide to mutual masturbation, after all, which means a naughty drawer of toys and lubricants is a must. So, mute those lights, throw out the pesky inhibitions, and let your craving take the central stage. Just remember: a smart explorer is always prepared, so bring your mutual masturbation tips and tricks along!
Yes, No, Maybe So: Consent Is the Key
Keep your corsets on just a little while longer, pleasure pirates! Your sexy ship can not set sail in the wild waters if your first mate is not aboard. Think of consent as your compass, steering you through the dangerous seas. Without it, this (relation)ship is bound to wreck.
So, have an open convo over the morning coffee. Do you have any shores you'd like to explore (or shove your flag into? wink)? Are there any forbidden islands or murky waters?
Mutual desire can be a steamy dance, but only if you don't step on any toes. Unless that is exactly what your partner craves, in which case, go claim those seas!
💡 PRO TIP: Here's a hot tip from Lola's mutual masturbation guide: establish sexy signals. A sultry wink or a moan in just the right octave can mean 'Hell, yes!' while a playful nudge might signal, 'Let's steer the ship another way.'.
Now that you're loaded with mutual masturbation tips and your compass is set, it's time to hoist the sails and embark on a voyage into the uncharted waters of passion! Ahoy, orgasmic adventurers!
Get Your Freak On: Hot Tips to Spice Up the Touchy-Feely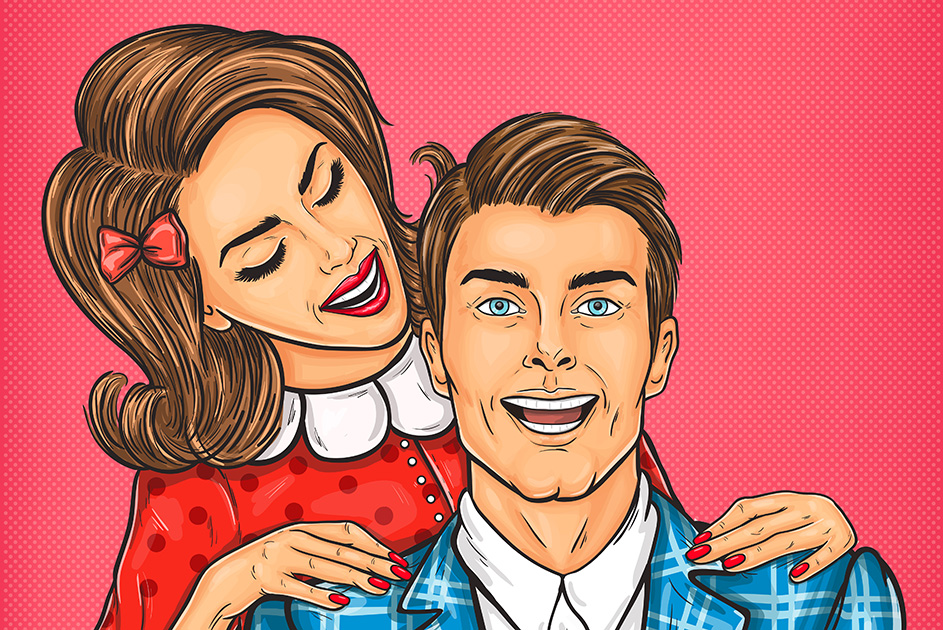 Time to rev up the engine, grease the gears, and plunge into an avalanche of ecstasy. Lola's mutual masturbation guide is here to rock your world – and I do mean rock!
1. Position Impossible: Pleasure Parkour for the Bedroom Ninja
Alright, my lascivious love warriors, let's talk positions! Mutual masturbation is a sumptuous ballet, and you're the prima donnas. So let's make every position an ovation-worthy performance.
From the "Mirror Mirror", where you face each other and indulge in the visual feast, to the "Sensual Spoon", for those cozy love snuggles, find your signature moves. Be daring, experiment, and remember, flexibility isn't just for gymnasts; it's the secret sauce in the bedroom Olympics!
2. Talk Dirty to Me: Whispers to Make the Knees Go Weak
What's hot, steamy, and can bring a deity to their knees? Your voice, you siren of sensuality! This guide to mutual masturbation insists you use those lips for more than smooches.
Make your words the tantalizing symphony that guides the waves of ecstasy. Tell them how much you crave their touch, how delicious they taste, and what their fingers do to your sanity. Keep it saucy, flirtatious, and if you're lost for words, a well-timed moan can be poetry!
3. Toy-tastic! Unleash the Pleasure Gremlins with Gadgets
Oh, my buzzing bunnies, let's add some electric magic to the mix! No mutual masturbation guide is complete without the faithful mention of toys.
From vibrators that'll make your toes curl to dildos that'll have you speaking in tongues, there's an Aladdin's cave of pleasure to explore. Handcuffs, blindfolds, and feathers – oh my! Get creative, and let your playthings add a zing to the ecstasy orchestra.
4. Eyes, Hands, and Moans: Synchronize for Ultimate Pleasure
Finally, my sultry symphony conductors, it's time to get in sync! Like a well-orchestrated concerto, let your eyes, hands, and moans dance to the same intoxicating tune.
Gaze deep into each other's eyes, let your hands echo each other's caresses, and let your moans build to a harmonious crescendo. When you synchronize, you don't just share pleasure; you create an earth-shattering, mind-melding experience that will have the angels weeping with envy.
✍️ Lola Lovegood recommends: Sometimes, our lusty landscapes are spread across different zip codes (or countries, if you're an international lover like moi). Why let distance dull your pleasure palette? Fire up that webcam, and take mutual masturbation to cyber heights. Play games, set challenges, and have a climax race - first one to the big O sends a steamy prize!
Pleasure Graduation: You're Now a Mutual Masturbation Maestro!
Take a bow, my orgasmic prodigies, you've graduated from Lola's Mutual Masturbation Academy with flying colors! You've soaked up every morsel of this mutual masturbation guide and are now armed to the teeth with titillating tactics. The bedroom is your playground, your partner(s) are the willing playmates, and you are the maestro orchestrating crescendos of pleasure.
Mutual masturbation is an art form, and, darling, you're the Picasso of Pleasure. Keep experimenting, keep communicating, and keep those batteries charged. Your sexcapades are now the stuff of legends!
FAQs
Honey, awkwardness is just the foreplay of the adventure! Pop open a bottle of wine, or if you're a teetotaler, a fizzy drink will do! Then, chat up your partner. Let them know that you're about to embark on a treasure hunt, and X marks the G-Spot! The more you communicate, the quicker the awkwardness will melt faster than ice cream on a hot, naked body. Yum!
Oh, darling! Mutual masturbation is like the divine dessert you never knew you needed. It's not about replacing the main course but about savoring every dish on the menu. Sometimes, you just want a different flavor to make your taste buds sing, and mutual masturbation is like a gourmet dessert that always hits the sweet spot!
For mutual fun, try cock rings that vibrate for him, clitoral vibrators for her, and don't forget the lube – it's like the VIP pass to Pleasureville. Want to turn it up a notch? Remote-controlled toys where you both have control are like the cherries on the cake of carnal bliss!
Sweetie, in the grand ballroom of pleasure, kinks and fetishes are the sultry salsa! Share them like you're whispering the sexiest secret. Start by saying how much you trust them and how this kink makes you as hot as a freshly baked apple pie. Encourage them to share, too – who knows, you might find some shared kinks, and your mutual masturbation sessions could be the gateway to an unexplored paradise!