❯
Sex Ed
Aug/21/2023
Last Update: August 21, 2023
203
8 min read
Deflating the Balloon: 21 Buzzkills for Your Hump-Time Fun!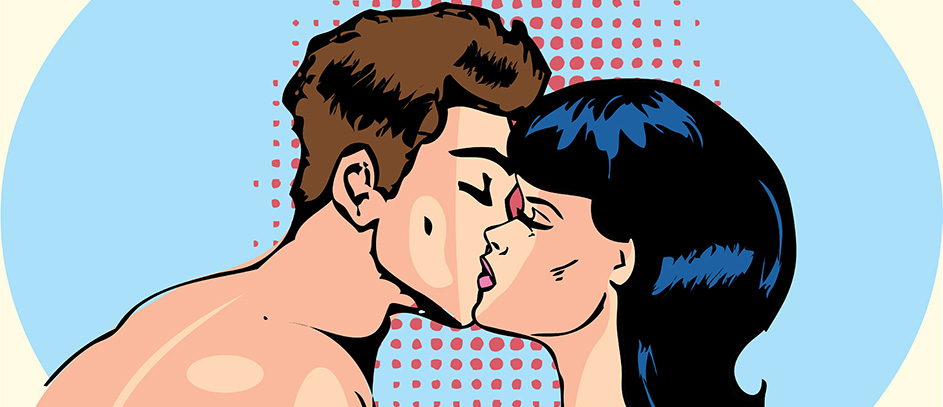 Hail, pleasure pirates and kinktastic nymphs! Strap in those jiggly bits as we explore the saucy, weird things that will kill your sex drive! It's like the Red Light District decided to take a vacation to Antarctica.
I mean, we all love getting our freak on, but sometimes the lust train gets derailed by the oddest passengers. We're talking munchies turning into moan-killers and brain hiccups drowning the wettest of dreams. So, dust off your, ahem, 'tools' and let's get sleuthing to put the bang back in your bunk! Pleasuretown, here we come!
Garlic, Broccoli & Other Boner-Bashing Bites
Alright, you licentious love muffins, time to dig into some culinary cock-blocks! Our tongues love a tasty dish, but some morsels are crafty weird things that will kill your sex drive. Imagine your libido playing hide the sausage, but the sausage got cold feet. Let's break it down!
1. Kiss of Death: Garlic
Garlic, the Dracula-deterrent! But my darlings, your night-stalker isn't the only one repelled. The pungent breath aftermath is a mood slayer, turning your smooch session into an apocalyptic farewell. Mourn the fallen, but don't lose your 'head' over it.
2. The Green Weenie: Broccoli
Behold, broccoli: nature's hard-on hijacker! It's like your soldier took a detour into the forest and can't pitch a tent. Though they're pumping those vitamins, they're deflating the real pump action.
3. Soy: The Tofu Terror
Oh, soy, one of the silent things that are killing your libido. Lurking in tofu and milk, this limp crusader targets your hormones, making your rocket launcher act like a lazy noodle. I mean, who wants a wilting pecker when you're trying to plow the field?
4. Soda: The Fizz That Fizzles
Cracking a cold one? Prepare for Mr. Happy to take a chilly dip, too. Guzzle that fizz, and it's bye-bye to boom-boom. It's like your boner decided to have a siesta mid-party.
5. Cheese: The Dairy Downer
Oh, cheese, the melty seductress of pizzas and love. But beware, my little sex ferrets, too much cheese might just put your undercarriage into hibernation mode. I mean, it's great on a cracker, but it's cracker-less in the sack! Keep the brie on the table, not in your nether bubbles.
6. Sugar: Candy-Coated Crotch Collapse
Sugar, my darlings, might make your taste buds go la-la, but it's making your privates go blah-blah. That sugar rush? More like a groin hush. Your lusty bits need love, not a caramel cage!
7. Junk Food: The Burger That Burgled Your Bonk
The grease-laden love affair of junk food is a one-night stand you don't want. It leaves your libido high and dry like overcooked chicken nuggets.
💡 PRO TIP: Let's take a break from all the weird things that will kill your sex drive and discover a mighty substance that can help you soar high. Dark chocolate, my lascivious lovelies, is your Willy Wonka golden ticket to Oompa Loompa Land, if you catch my drift. Nibble this sinful treat, and let the cocoa work its dark magic on your bits.
8. Alcohol and Cigarettes: Intoxicatingly Flaccid and Smoked Out
Puffing and chugging, my sensual sinners? Well, prepare for a double whammy of deflation. Booze might make you loose, but too much turns you into a noose – hanging your sexy time out to dry. And cigarettes? More like forget-it… your climax, that is.
9. Not Drinking Enough Water: The Drought in Your Trouser
Water, the elixir of life, and, let me spill the tea, the elixir of libido too! When you're as dry as a desert down there, it's not because you need more gin – you need H2O, baby! Keep your river flowing, and you won't be left with a saggy stream.
Bizarre Bedroom Buzzkills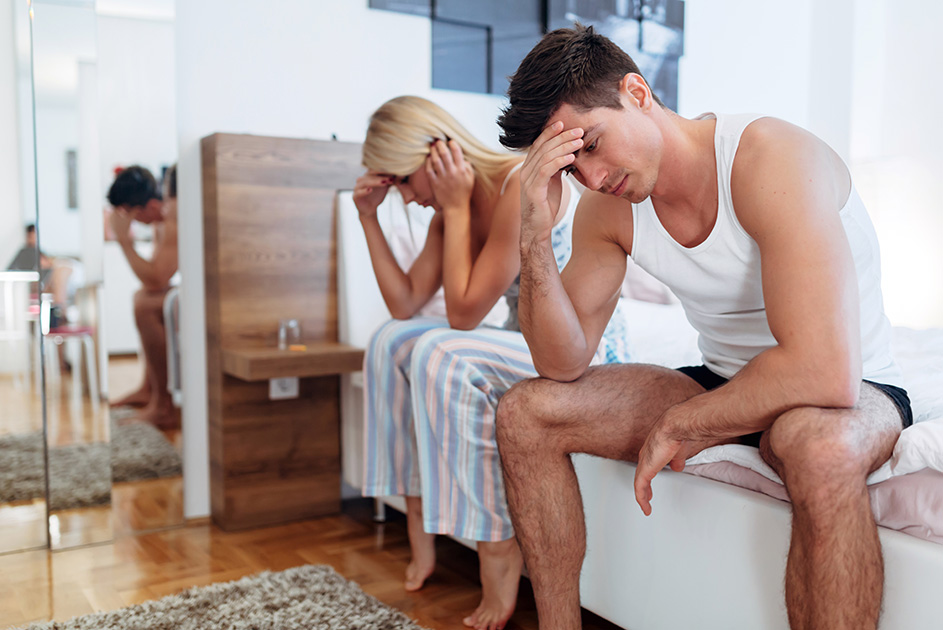 Strap in, my lovable lust-lovers! We're about to twist and shout about some weird things that are killing your sex drive right in your saucy sanctum – the bedroom! It's like inviting an audience of mood murderers to a private peep show. Time to kick out the vibe-vandals!
1. Vinyl Vixens: When Your Toys Tangle with Your Hormones
Did you know that some of your BOBs are made of materials that throw shade at your sexy bits? Vinyl, my naughty nymphs, is the culprit! It's like inviting a pirate to your pleasure party, and this one's plundering your hormones and dampening your libido.
Choose your toy treasures wisely. Opt for body-safe materials that won't rebel against your royal regions. You don't want those weird things that will kill your sex drive shoved inside your nether regions, do you now?
2. Chemical Caress: When the Scented Flame Flickers Out Your Fire
Gather around as we expose the sneaky saboteur lurking in your love nests – the artificially scented candle! Yes, the very ones that promise romance but secretly wrestle your testosterone to the ground. These crafty candles whisper sweet nothings, but their chemicals are up to no good! They're like a hot date that turns into a hormone heist.
Parabens and phthalates, my dears, are the bandits in this fragrant fiasco, and they have a vendetta against your virility. Think of them as testosterone terrors, lowering your sails just as you embark on your amorous adventure.
Mind-Boggling Mental Mood-Killers
Now, we dive into the mental mayhem where weird things that are killing your sex drive lurk! You see, the noodles upstairs control the noodle downstairs (and the taco, if you catch my drift). Let's unravel the mysteries behind our heady headspaces that affect our beddy places.
1. Snoozy Booty: Not Getting Enough Sleep
Sleep, my passionate night owls, is the unsung hero of hanky-panky. Skimp on it, and you're left with a limp biscuit or a dry muffin. The Sandman isn't just delivering dreams, he's delivering orgasms. So, tuck yourself in tight and let the dreams of sugarplum booty calls dance in your head.
2. The Lazy Libido: Not Exercising Regularly
Bodies in motion stay in motion, especially in the bedroom! When you let your gym membership collect dust, your libido often follows suit. A good sweat session is like foreplay for the whole day. So get those juices flowing, literally and figuratively, and your nights will be full of much more than Netflix.
"As Lola Lovegood, the Queen of the Sluts, always says: 'When your libido's on life support, give it a kinky jolt and ride that electric wave to Pleasuretown!'"
3. Stress: When Your Mind Is Too Busy for the Fizzy
Stress, my love bunnies, is one of the weird things that will kill your sex drive. It sneaks in, steals your focus, and makes your privates go into hiding. So, de-stress to undress! A calm mind is a horny mind. Whisper sweet nothings to yourself, light some REAL candles, and let your worries melt away.
4. Issues with the Partner: Trouble in Paradise Can Freeze Your Vice
Oh, the tangled sheets of love! Sometimes the very source of your pleasure becomes the epicenter of mood-quakes. A tiff here, a miscommunication there, and suddenly your love gear is stuck in neutral. Talk it out, make up, and make out!
✍️ Lola Lovegood recommends: Unleash the Incan secret - Maca. This Peruvian powerhouse root is like Viagra on herbal steroids. Pop this earthy wonder, and watch your crotch morph into an Andean peak. Ascend the heights of passion, my frisky alpacas!
Additional Plot Twists in the Saucy Saga of Your Sex Drive
It's time to unearth more weird things that will kill your sex drive! These plot twists come out of the left field, leaving your libido quaking in its boots. Let's expose these sneaky devils!
1. Birth Control: When the Pill Kills the Thrill
Popping birth control like candy, my darlings? Watch out! Taking those pills can play roulette with your libido. One moment you're the Duchess of Desire, and the next – the Sahara Desert down there. Consult your love doctor for the birth control that keeps your lady bits in jubilant jitters.
2. Doctor Dilemma: When You're Too Shy for the Stethoscope
Afraid of seeing a doc? That hesitance can throw a spanner in your orgasmic works. The secret sauce is to bare it all (literally) for your physician – be candid and keep that sex machine well-tuned.
3. Meds & Moods: Pill-Popping Passion Poopers
Medications can be double agents – curing a sniffle but messing with your wiggle. That harmless-looking pill might be one of the weird things that will kill your sex drive. For instance, mood-lifters can be mood-shifters for your bedroom shenanigans. They can climb you out of one valley but create a hill in your sex life.
Knowledge is your weapon here. Know your pills, and tailor your passion potion accordingly.
4. Chronic Illness: Perpetual Pain Puts a Pin in Your Party
Chronic illness is like that uninvited guest that crashes your sexy soiree. It's a constant buzzkill. But don't surrender your pleasure flag! With patience and creativity, craft your own seductive symphony.
5. Breastfeeding: Milky Moments: Lactation and Libido
Attention new mamas: breastfeeding is a blessing but sometimes curses your sex castle. Hormones go bananas, and the libido takes a nap. Fear not! Your sexy self will re-emerge. Patience, kittens!
6. Vintage Vixens: Age Is but a Number, Mostly
The sands of time can put a crimp in your climax. But, vintage can be very in! Keep your inner siren singing with sass, exercise, and maybe a toy or two. Graceful aging is the sexiest secret sauce.
Adios, Libido Assassins: Keep That Sex Cauldron Brewing
Oh, my succulent sex sirens, we've dived into the titillating trenches and unmasked the weird things that will kill your sex drive. But fret not! With our arsenal of kinky cures, libido assassins don't stand a chance against our sex-pectacular spirits.
Dabble in the kinky, taste the spicy, and shake those bootylicious buns! The world's your oyster, and your pearl is waiting. Embrace the lusty rollercoaster, but stay awake on the things that are killing your libido. Now, grab your whips and your chains – and conquer the night!
FAQs
Oh, sweet cheeks, you bet your tender buns it can! From boner-bashing broccoli to libido-lowering cheese, some foods are throwing a wrench in your love machine. Keep your pantry stocked with passion-friendly bites, and let the feasting begin!
Like fighting fire with flamethrowers, my spicy meatballs! I'm talkin' Peruvian Maca, honey on melons, and even shaking your booty like a possessed sex demon. A sprinkle of kink goes a long way in reviving your erotic gusto.
Variety is the spice of sex life, my saucy deviants! Mix your playtime with toys, touch, and teasing. Dabble in the kinky, and always keep an eye out for those libido assassins. Stay vigilant, and keep that cauldron of lust eternally brewing!