❯
Sex Ed
Aug/09/2023
Last Update: August 9, 2023
764
8 min read
Let's Get Filthy: How to Whisper Naughty Nothings Like a Pro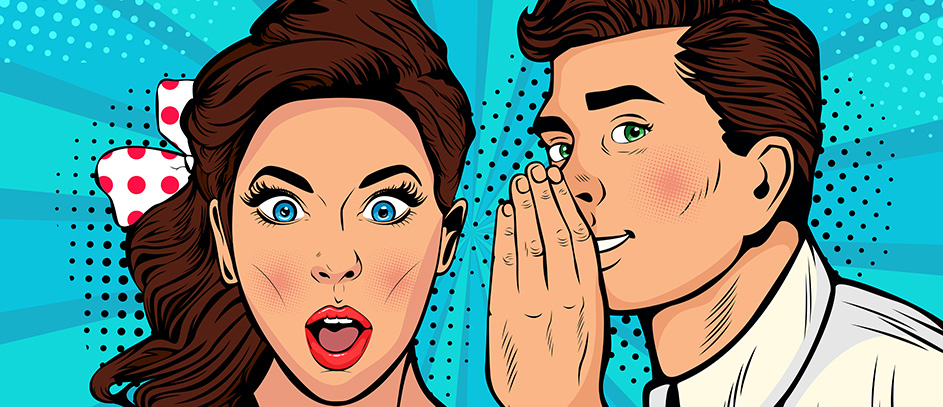 Darlings, are your sheets ready to be scandalized? Get comfy, 'cause I'm about to school you on how to talk dirty in bed like a goddamn pro.
Listen, a well-timed filthy phrase can turn a lazy lay into a romp they'll beg for on the reg. So, let's graduate from Vanilla College and enroll in the University of Dirty Talk. The curriculum? Filth, kink, and Pleasure 101.
Talk Dirty to Me: The Bedroom Linguistics 101
Honeybuns, let's rip off the covers and get freaky-deaky with our lingo. 'How to talk dirty in bed', you whimper? Envision your tongue as a lusty artist, painting a mural of "O's" and "Ah's" all over your lover's canvas.
"Dirty talk is that saucy buffet of words that'll make your partner drip like an overexcited ice cream cone on a summer day."
Got a naughty thought? Whisper it like you're plotting a kinky heist. Got a fantasy? Shout them like you're the freaking king or queen of Pleasure Island. That's how you talk dirty in the bedroom.
"But why, oh, why is it so damn hot?" you moan. Well, darlings, because it's like telepathy with a side of exhibitionism. It's whispering the secret menu into your lover's ear and watching them drool. It's expressing what you want, how you want it, and making them feel like they're the freaking sex god or goddess they were born to be.
So, you wanna learn how to talk sexy in bed? First, throw the inhibitions out the window. Remember, what happens in the bedroom, stays in the bedroom (unless you want to brag about it to your besties).
Then, unleash that inner Shakespeare of smut. To be, or not to be kinky? That's not even a question, hun!
Getting Your Naughty Neurons Firing
Let's delve into the juiciest bit: how does this oral debauchery make our gray matter blush? If you thought it's all about the tongue (well, partly it is), let me tell you, honey – it's also a mind game.
When you whisper, growl, or shout deliciously debauched things, your brain's like, "Oh shit, this is hot!" Dopamine and adrenaline course through your veins like golden streams of naughty nectar.
We're talking brain kinks, darlings. It's like tying your neurons up in silk and tickling them with a peacock feather. Every time you link those salacious words to the big O, your brain's making a naughty little connection. The next time it hears those dirty whispers, it's like Pavlov's dog in a leather suit. Woof!
Sweetlings, being adept in talking dirty in bed is like being a sexual superhero. With a flick of your tongue, you can whip up waves of pleasure, tie your partner's senses in knots, and embark on an X-rated adventure. So grab your cape, your mask, and your thesaurus, and let's get filthy!
Wordgasms: Phrases That'll Make Them Beg for More
Alright, you sizzling word sorcerers, let's get your vocabulary pulsating with some moan-worthy phrases. We're talking the crème de la crème of dirty words – the ones that'll have your partner climbing the walls and praying to the gods of ecstasy.
"How to talk dirty in bed?" you whisper. Let's start simple. "You feel so good" is the tender appetizer, darling. But we're here for the full banquet. "Fuck me harder", "I'm your little slut tonight" or "Make me scream your name" are your main course of lip-biting intensity. Mix and match, like a sensual chef concocting a dish of pure climax.
Wanna be a little more poetic? Oh, honey, describe how they taste, how they smell – like they're a fine wine and you're a sommelier of seduction. Your whispers will become the symphony to their pleasure.
From Timid to Torrid: Tailoring Dirty Talk for Different Moods and Preferences
Time to accessorize, my sexy scribes! How to talk sexy in bed is like picking the perfect lingerie; sometimes lace, sometimes latex.
For the shy vixen or fox, start tender – "You make me so wet/hard" or "Your touch is electric". It's like a gentle caress that tickles the senses. As the night progresses, who knows? You might unleash the wild beast within.
And the wild ones? Bring out the verbal fireworks. "Ravish me like a pirate" or "I want to taste every inch of you". Let your words be the storm that capsizes the ship of restraint.
But here's the deal, sugar: communicate. If you're venturing into kinkier vocab, make sure your partner's onboard. Like a tango, it takes two to make dirty talk sizzle.
The Vocabulary S&M: Dominating and Submitting Through Words
Now, let's delve into the dungeon of dominance and submission. Talking dirty in the bedroom takes on a whole new shade when you're straddling the realms of power play.
When you're wielding the whip of words, being dominant is all about control. "You're mine", "On your knees" or "Beg for it" – oh, the power you can command with just your tongue (in more ways than one).
And submission? Sweet surrender. "Please, Sir/Ma'am", "I'm yours to use" or "Punish me". These words wrap you in the silken chains of submission, making you ache with longing.
So there you have it, lovelies – how to talk dirty in bed all rolled into one kinky package. From tender whispers to cries of passion, your words are your wand, your whip, your feather-light touch. Use them wisely, and the world of ecstasy is yours for the taking.
Need Inspiration?
One-Word Dirty Talk Classics
"Harder!"
"More!"
"Now!"
"Deeper!"
"Yes!"
Request Lines That Beg for the Goods
"Hold my hands down and show me who's boss."
"I want you to tease me until I'm pleading for mercy."
"Say my name."
"I want you inside me now."
"I want to see you touch yourself."
Lines That Slow Burn Their Pants Off
"What I've got planned, you'll be feeling it into next week."
"I'm going to kiss you everywhere, and I mean… everywhere."
"I'm not wearing any underwear."
"I am going to cum all over your…"
"I can't wait to feel your lips around my cock."
Compliments That Make Angels Blush
"Your body drives me wild."
"I love the way you smell."
"You feel so good inside me."
"Keep going. You do that so well."
"You taste mighty fine."
✍️ Lola Lovegood recommends: Grab yourselves a sultry smut novel (I'm talking vintage erotica) or binge on some steamy audiobooks. Let those naughty narratives serenade your ears, and let the pros show you how to ravish with words. You'll be surprised how much your vocabulary and imagination balloon (much like other things, wink).
The Dirty Talk Commandments: Thou Shalt and Shalt Not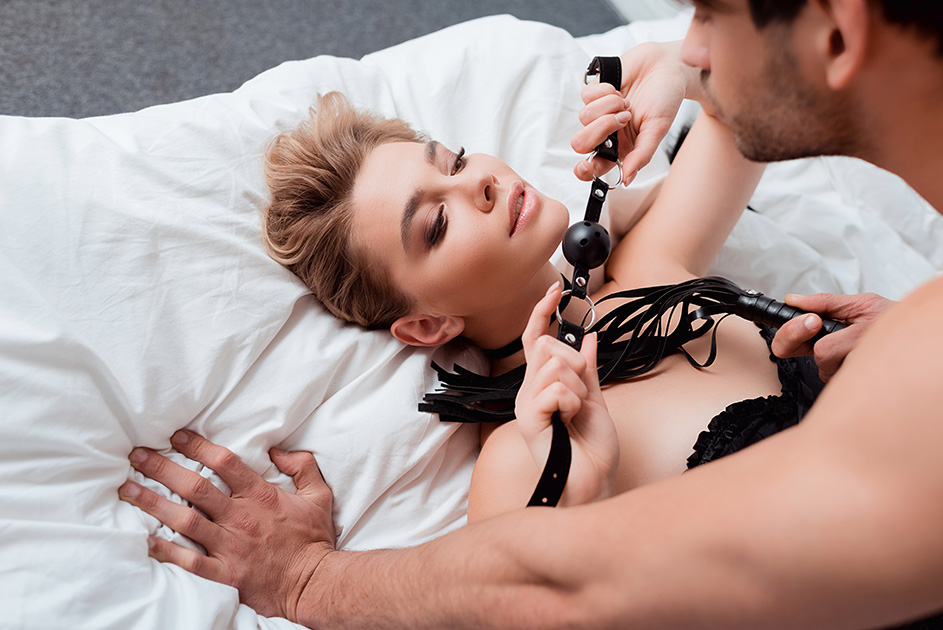 All right, you filthy angels, gather 'round. Mother Lola's about to bestow upon you the sacred tablets of dirty talk commandments. Behold, the holy grail of how to talk dirty in bed and the sacred scrolls of what not to do.
Thou Shalt:
Communicate Before Penetration: Like lubing up a colossal dildo, prep work is key. Discuss with your partner what words make them hornier than a rabbit in spring.
Worship Thy Partner's Body: Praise their body parts like they're divine relics you'd go on a crusade for.
Be a Chameleon of Lust: Adapt, my sexy shape-shifters! Learn how to talk dirty in the bedroom by gauging your partner's responses. Too much? Tone it down. Not enough? Crank that filth dial up!
Explore Thy Vocal Ranges: Talking sexy in bed is not just words; it's moans, growls, and even screams of ecstasy.
Thou Shalt Not:
Shove Kinks Down Throats: Don't go stuffing a Thanksgiving turkey with spices they don't fancy. Consent and taste, baby, consent and taste.
Become a Broken Record: Repetition kills the mood faster than an unexpected fart. Variety is the spice of fornication, my darlings.
Neglect the Safe Word: Even pirates have a code. Set a safeword as unmistakable as a boner in sweatpants.
Mistake Insult for Arousal: Remember, my carnal scholars, "you dirty slut" can be Shakespearean romance to some but a turn-off to others. Know thy audience.
From Mumbling to Moaning: Getting in the Dirty Talk Groove
Virgin tongue-waggers, fear not! The Queen of Sluts, yours truly, is here to lead you through the pleasure forest to the X-rated Linguist Lodge. For starters, whisper sweet perversities into your own shell-like. The mirror, my darlings, is your new, kinky bedfellow.
Pick a day, any day, for your mouth to go skinny dipping in the delicious sea of depravity. Two weeks in, and you'll be seducing Greek gods with your erotic lexicon. Experiment with different tones – from the sultry temptress to the dominant enforcer. It's an art, my sexy Michelangelos.
Here's the climax – rope in your partner. Tell them you're learning a new language and would love a practice buddy. Be shamelessly open about what you want to try.
How to talk dirty in the bedroom? With gusto, baby. Drape yourself in confidence and let your eyes scream, "Take me". Get ready for your standing ovation between the sheets. Encore!
💡 PRO TIP: Hone your naughty linguistics through the art of sexting! Practice your dirtiest phrases, titillating innuendos, and the sauciest emojis in your artillery. Yes, get those thumbs working overtime, and seduce your partner with some wickedly flirtatious texts. Think of it as the foreplay to the grand oral performance.
Let Your Tongue Loose: A Lustful Farewell
My tantalizing titillators, we've waltzed, tangoed, and downright twerked through the ballroom of oral debauchery. Time to unleash your silver tongues and let them dip in the pools of ecstasy. Hone your inner Cleopatra or Casanova and discover how to talk dirty in bed like it's your frickin' destiny.
But hold onto your panties. Remember, consent is the golden key to the panty-dropping kingdom. Chat up your lovers, get down and dirty on their sultry cravings, and tango with their tempests.
Keep those beds rocking and tongues shockin'. Until our next climax, adieu!
FAQs
Trust me, sugar, we've all been there. The secret is to embrace it! Think of it as a role you're playing – a sexy spy, a pirate queen, or a domineering CEO. The bedroom's your stage, and you're the star. Be bold, be saucy, and let go!
Talk openly about what you both like, and maybe you can find a middle ground or even new unexplored kinks! Just because you can't be a filthy Shakespeare in the sheets doesn't mean you can't find another way to stoke the fires.
Talking dirty in bed can sprinkle some spicy magic on your relationship. It adds variety, heats up the passion, and makes the intimacy more intense. It can also improve communication and build a deeper connection between you and your partner. So get those tongues wagging, both literally and figuratively!