❯
Sex Ed
Aug/07/2023
Last Update: August 7, 2023
249
8 min read
Dribble Before the Slam Dunk: Can Pre-cum Score You a Baby?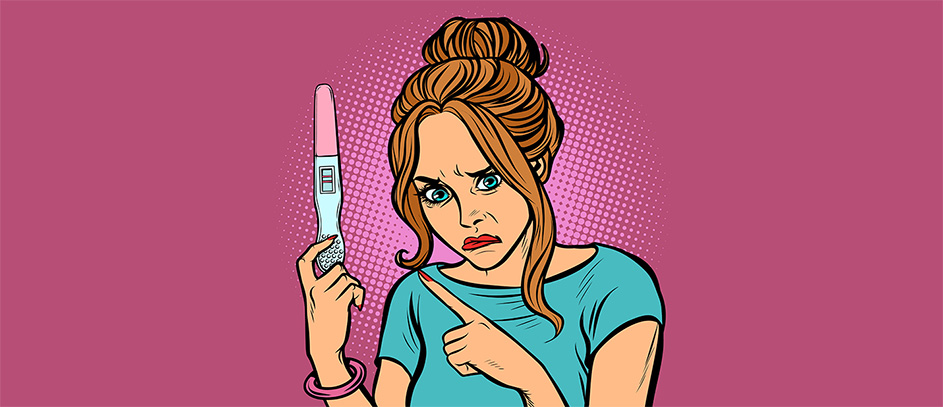 Honeybuns, let's talk about that cheeky little tease before the grand finale – pre-cum! Pre-cum is that slippery little rascal that makes its debut before Mr. Happy shoots for the stars. Like an overeager opening act, it's there to get things wet and wild.
But dammit, the million-dollar climaxer is, "Can you get pregnant from pre-cum?" I know you're thirsty for the juice, so let's dive between the sheets and uncover the truth!
The Slip 'n' Slide: The Biology Behind Pre-Cum Unveiled
Tighten those nipple clamps, darlings, because we're about to take a luscious ride down the pre-cum express! Pre-cum, or pre-ejaculate if you're feeling fancy, is like the butler that greets you with champagne at a sex mansion party. It's there to make sure everyone's smooth sailing down the "tunnel of love". This slippery harbinger of pleasure is basically the body's own brand of lube, making sure that Mr. Happy doesn't experience any, ahem, friction on his journey.
The Luscious Love Nectar: Unzipping Pre-Cum's Saucy Ingredients
Pre-cum, that slick little devil that graces your love playground, is like a cocktail shaken by a hunky bartender. It's mostly water but also carries a dash of enzymes, acid phosphatase, and a sprinkle of mucus. A bit of a recipe for "Ooh la la"!
Now, where does this love nectar originate? Straight from the Cowper's glands – think of them as two tiny mixologists situated below Mr. Happy's trouser buddy, preparing the red carpet for the main attraction.
Hitchin' a Ride: The Sperminator's Sneaky Strategy
Alright, it's time to get down and dirty – can you get pregnant from pre-cum? The answer to that is: Yep, you can.
While pre-cum itself doesn't pack the little swimmers, those feisty sperm sometimes treat it like an Uber Pool to the grand event. That's right, sperm can sometimes hitch a ride in pre-cum express, and if they do, it's possible they might just make it to the pearly gates of your ovaries.
Sperm Gatecrashers: Pre-Cum's Undercover Pool Party Revealed!
Still wondering, "Can you get pregnant from pre-cum?". Time to throw some science into our steamy convo!
There's a study from Human Fertility that spilled the beans on the sperm count in pre-cum. They played detective and discovered that a majority of pre-cum samples did have some dashing sperm making a cameo! But hold your vibrating panties – the count was way lower than in the grand love-juice explosion. So, yes, there's a chance those sneaky swimmers might be mingling in your pre-cum pool party!
"Think of pre-cum as the mischievous phantom in your night of passion – it slips through the shadows and might just leave a lasting impression in your chamber of secrets!"
Breaking It Down: Myths and Facts About Pre-Cum and Pregnancy
"Can you get pregnant from pre-cum?" you purr, like a kitty in heat. Well, sugarplums, it's like asking if a nibble on the earlobe will take you to Climaxville. Time to strap on our naughty Sherlock Holmes hats and skinny-dip into pre-cum's sensuous whirlpool and its torrid affairs with pregnancy.
Myth #1: Zero Sperms, Zero Problems? The Slick Illusion Debunked
Some believe that pre-cum is like a VIP room with a strict "No Sperm Allowed" policy. Darling, this is like trusting a condom made of whispers and dreams.
As we've dived into earlier, pre-cum is that seductive cocktail that sometimes invites sperm to the fiesta. Is it bursting at the seams with the little guys? Not usually, but like crashers at an orgy, they can slip in. So, can pre-cum get you pregnant? If those sneaky swimmers are crashing, your womb might just roll out the welcome mat!
Myth #2: The Yank-and-Pray Maneuver Is Protection Enough
Alright, sex kittens, let's talk about the famous "Yank and Hope" dance! Can pre-cum get you pregnant if you're pulling out? Well, the answer is a resounding "Maybe!".
Some frisky folks think they're crafty with the pull-out method, as if yanking out the joystick before the confetti explodes saves the day. But darling, pre-cum's the James Bond of love juices – smooth, stealthy, and full of surprises.
According to a steamy little number published by Planned Parenthood, about 1 in 5 people who use the pull-out method exclusively end up hosting a baby shower. So, if you think pulling out at the last second is gonna save you from a baby bump, you might be in for a rude awakening.
Myth #3: The Ovulation Tango: A Time When Precum Sits Out the Dance?
Mother Nature is a cheeky madame. Even if your eggs aren't shimmying down the fallopian dance floor, precum may still score an invite to the fertility fiesta.
Ovulation cycles can boogie out of sync, and those swimmers in the pre-cum are eager to tango whenever they get the chance. So, can you get pregnant with pre-cum even off the ovulation stage? You better believe it, so keep your dance card protected!
Myth #4: Snip, Snip, Hooray? The Vasectomy Veil of Invincibility
A vasectomy might seem like the golden ticket to the Willy Wonka of worry-free bonking, but let's pause for a reality check. For a while after the snippety-snip, those stubborn swimmers might still be lounging in the love tubes.
So, can pre-cum get you pregnant even after the grand snip? The answer is a lingering "perhaps". Play safe till the doc gives the all-clear!
Myth #5: The Crimson Tide: Sailing the Red Sea with Precum at the Helm
Ladies and gents, let me tell you – precum is an audacious sailor, never deterred by stormy seas. Those spry little swimmers can live in you for days, just waiting for an egg to come ashore.
The crimson tide doesn't deter them, oh no! So, can you get pregnant from pre-cum whilst on your period? It's a rogue wave possibility!
💡 PRO TIP: Gather 'round for a whisper from Lola's cauldron of carnal secrets. Communication is the potion that renders all bedchamber duels into steamy trysts. Talk to your bedfellows about their history, their tests, and their contraception. Be as open with your words as you are with your thighs. When you communicate, you craft an incantation that binds safety and ecstasy into one.
Safety First, Kinks Second: Navigating Pre-Cum's Slippery Slopes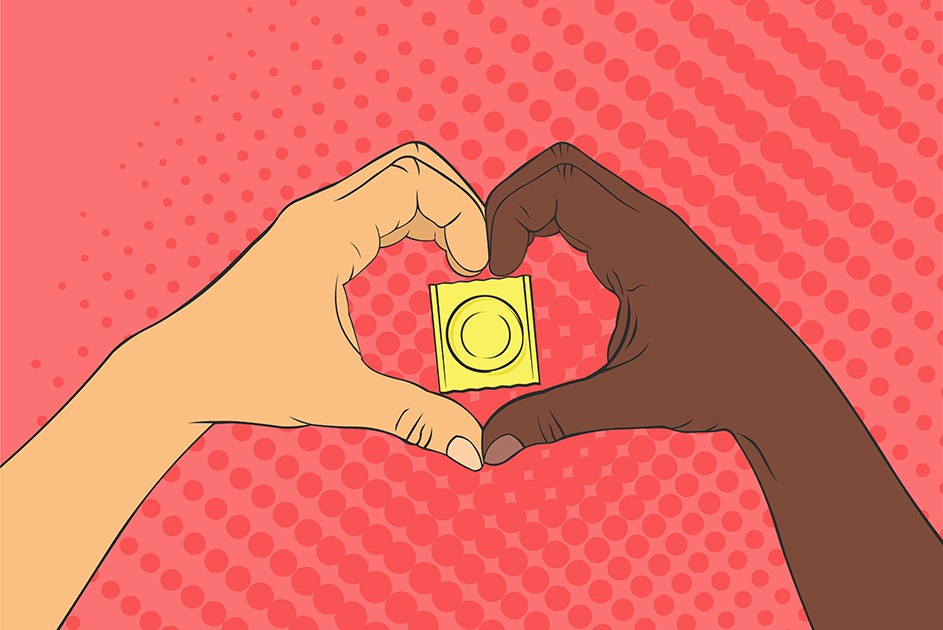 I see the thought of pre-cum has you dancing a titillating tango of curiosity and concern. But fret not, my tantalizing treasures, for Lola's here to chart the course through the tempestuous seas of "Can you get pregnant from pre-cum?".
Before we dive deep into the fathoms of pleasure, let's adorn ourselves with the majestic armors and enchanted talismans to keep our sensual quests as unfettered as a nymph in the moonlight. Together, let's unravel the spellbinding tapestry of protection options that'll keep your treasure chest free from stowaways whilst basking in the euphoria of ecstasy.
1. The Rubber Rendezvous: Armor Up Against Pre-Cum's Naughty Whispers
If you don't want any surprises plus one, it's time to suit up. Condoms, my darlings, are like cloaks of invincibility for love rods, turning penises into pleasure-wielding wizards. These magical sheaths trap any naughty sperm attempting a Trojan horse with your eggs.
So, if you don't fancy hosting a nine-month tenant, don't rely on pre-cum politeness. Remember, even the most well-mannered guest can sometimes bring uninvited friends. Unleash the power of latex, ride the waves of pleasure, but don't get swept up in the tsunami! Keep it frisky, but wrap that whisker biscuit!
2. Gulp the Potion of Unfettered Lust: Magic Pills for Sensual Thrills
For my voluptuous sirens not ready to be baby mamas, birth control pills are your enchanted elixirs. But beware, these potions don't ward off the curse of STIs, so double down with rubbery armor. Can pre-cum get you pregnant? Not if you're guzzling down the lust potions and suiting up your lover's lance!
3. Sail the Sexy Seas Anchor-Free: The Guardian Shields of IUDs
Hear ye, lustful adventurers, if you seek to sail the sultry seas without the cargo of fertility, hoist the IUD flag! These trusty anchors thwart the swimmers' invasion of your treasure cove. It's like declaring, "Avast ye pesky sperms, no docking today!". They're your womb's trusty bouncers, and once they're guarding the gate, set sail for the shores of ecstasy!
4. The Morning-After Magic: The Time-Travel Spell Against Pre-Cum's Wiles
Imagine you've had a night of unbridled passion, but then, the horror! You wonder, "Can you get pregnant with pre-cum?" and visions of diapers haunt your dreams. Behold the spell of emergency contraception!
A potion so potent, it's like having a time-travel spell in your back pocket. This sorcery can reverse the clock and keep your womb unclaimed. But don't use it as your go-to trick – it's the spell for when the potions fail, the armor breaks, or you just plain forget. Keep it in your arsenal, but remember, this magic is for emergencies only, not your daily shenanigans!
✍️ Lola Lovegood recommends: Get your paws on some ovulation tests. What's the connection, you ask? Knowing your own body's sultry rhythms can be an aphrodisiac in itself! It's like knowing when your lover's about to serenade under your balcony (or, you know, somewhere else). Plus, it gives you an extra layer of insight into when you might want to triple-wrap that treasure. Knowledge is power, and in this case, sexy as hell.
Locking Up the Dungeon: Final Bangs on Pre-Cum and Pregnancy
And now, my lusty libertines, as the climax quivers through our throbbing investigation, let's get one thing straight (or bent, or twisted – whatever tickles your pickle). Can you get pregnant from pre-cum? Oh, honey, like a rogue in the night, pre-cum can plunder your fertile treasure chest.
Lock up your love dungeon with kink-tastic keys of wisdom. Armor up, potion down, and sashay through life's erotic masquerade ball with grace and gumption. Keep your dungeon secure and your passions boundless. Until our next rendezvous, remember: The pleasure is yours, but so is the safety!
FAQs
Sweetie, pre-cum is like a cocktail party – sometimes, the swimmers crash it. So, while it may have fewer sperm than the main event, it can still make a splash. Proceed with caution!
Oh, darling, pre-cum is like the opening act that steals the show! Even without the headliner making an appearance, precum can leave a lasting encore in your womb. So yes, you can get pregnant from pre-cum, even sans the grand finale!
Dearest, your crimson tide doesn't scare the swimmers. They're Olympic-level, and they'll wait for days! So, yes, pre-cum can still land you in the fertile lagoon, even during your period. Keep that safety gear handy!