❯
Sex Ed
Aug/14/2023
Last Update: August 14, 2023
166
8 min read
Moving In Together: When to Start Swapping More Than Just Juices?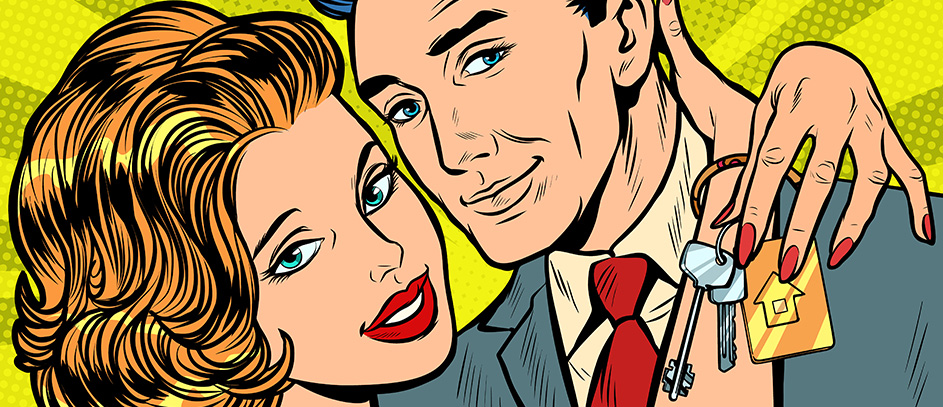 Well, well, well, look who's ready to take the plunge! So, how soon is too soon to move in together? When should you start swapping not just bodily fluids but also closet space?
Grasp your dildos and love beads because shackin' up is like riding a gargantuan vibrator – thrilling, but where the hell do you store it? It's not just your sex toys that need to find their space; your emotions need room too!
So, ready to orgasmically crash into each other's universes? Strap on, and let's slide into the racy, steamy adventure of cohabitation!
A Wild Ride to Cohabitation: Strapping In for the Thrill
Alright, let's get down to the nitty-gritty. How soon is too soon to move in together? Well, babes, this ain't a merry-go-round – it's a bucking bronco of passion and dirty dishes!
Love Highs: Cloud Nine and Blind as a Bat
The first few months of a relationship are like being in a perpetual orgasm. Every touch, every glance is like a jolt of electricity right in your happy bits. But oh la la, lovers, this euphoria can cloud your judgment faster than a steamy shower. I mean, I love cloud nine, but we must keep one foot on Earth.
How soon is too soon to live together? When you're this love-stoned, you might mistake every hunk or hottie for the perfect roommate-with-benefits. Be sure you ain't packing your thongs and jocks too hastily!
The Big O's: Cosmic Climaxes and Toothbrushes
Let's face it, one of the orgasmic pluses of living together is – drum roll, please – an all-you-can-fuck buffet! Morning, noon, or midnight, your smokin' hot partner is just a nudge away. But don't get too lost in ecstasy – it's not all about spreading legs, but also spreading the closet space and figuring out whose toothbrush goes where.
"How soon is too soon to move in with someone"? I hear you scream between moans. Well, the real Big O is about being open to the reality that your 24/7 love buffet comes with a side dish of hair clogs in the shower and figuring out who's on toilet scrubbing duty.
So, my luscious lovegasm aficionados, strapping into this bucking bronco means more than just rolling in the hay – it's about not losing your saddle in the hormone hurricane and ensuring your kinks line up with the laundry day. Polish your riding boots because cohabitation is the sexiest, messiest, most fabulous rodeo you'll ever ride!
Red Flags & Bumpy Rides: Keeping It Lubed but Safe
How soon is too soon to move in together? Before you go skinny dipping in the cohab pool, we need to chat about the 'Oh-No' zones of shacking up.
Forcing Things Along: Too Many Dildos Spoil the Broth
Oh, my feverish sex kittens, a brimming toy box is as enticing as a well-oiled orgy. But darling, there's such a thing as overstuffing the turkey!
Just like jamming one too many silicone wonders into your treasure chest, speeding into cohabitation can cause the lid to blow off. How soon is too soon to live together? When you're practically force-feeding your life into their gob before the foreplay has even begun. Gently does it, sweet cheeks; unpack slowly, don't slam everything in at once.
Kink Compromises: From Ball Gags to Shared Calendars
So, your kinks are wilder than a drunken octopus, and theirs are prim as a nun? Don't fret; there's room for all the fetishes under the roof! But here's the real kicker: how to negotiate on each other's kinks without ending up hogtied in a feud. It's about spanking the harmony into place!
How soon is too soon to move in with someone? When you haven't yet learned the BDSM of compromise – the bondage of chores, the dominance of shared spaces, and the sweet, sweet masochism of watching their choice of Netflix shows. Loosen the ball gags, gorgeous, because, in the throes of cohabitation, communication is as essential as lube in an anal adventure.
So, as you whip and moan through the sexy mess of moving in, remember to keep one stiletto on the ground and an eye on the red light warnings. After all, every dungeon needs both chains and a safe word. Slip into those latex pants, but make sure you know how to get them off gracefully when needed!
The Perfect Timing: Finding the G-Spot of Cohabitation
How soon is too soon to move in together? Strap in, sexy, because we're about to find the sweet spot between too soon and too late.
Testing the Waters: Dipping Your Toes Before Diving In
Think of cohabitation as skinny dipping in a pool of passion. Would you cannonball in without testing the temperature? Hell no, honey!
Start with some steamy sleepovers; consider them as the fingering before the full-on penetration of living together. See if your midnight sexcapades can handle the snoring, the morning breath, and the fight over the shower. Take it slow, like a tongue teasing its way down your body, before you open the floodgates.
How soon is too soon to live together? When you haven't tasted each other's morning fart symphony, darling. Savor the tease before you pop that cohabitation cherry.
Double the Toys, Double the Fun: Creating a Pleasure Palace for Two
Your pleasure palace is a sacred space, like a treasure chest of dildos and lacy undies. Before you turn it into a two-player game, ensure your partner is fit to don your leather chaps!
Wanna know how soon is too soon to move in with someone? When you're not ready to pass the crown and scepter to rule the pleasure palace together.
Hunting down the G-Spot of cohabitation is like finding the clit in a dark room; it's a slippery, elusive nymph, but oh so rewarding. So, take the reins, ride it slow, and wait for that perfect, shuddering climax of cohabitational ecstasy. When you feel it, my gods, the earth will move, your toys will sing, and you'll be basking in the afterglow of a perfectly-timed love shanty.
💡 PRO TIP: Before you both dive crotch-first into domestic bliss, lay out the cards of your desires and expectations. Are we in for the long and hard, or the short and kinky? Who's handling the golden scepter of bill payments? What kingdom are we building here? Be open, be honest, and for the love of all things frisky, be clear on where this tantalizing ride is taking you both!
Tips & Tricks for the Love Nest: Setting Up the Love Dungeon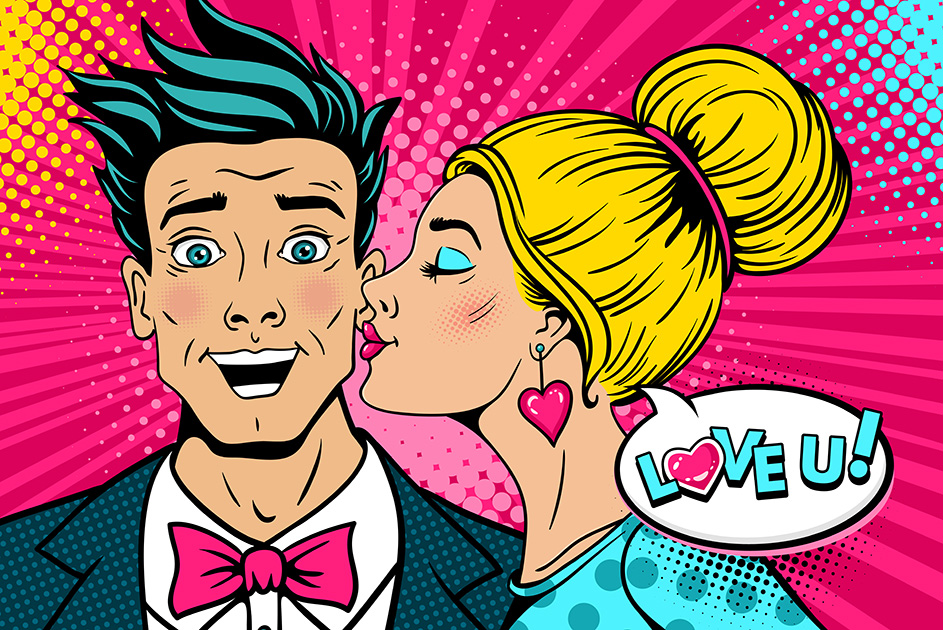 All right, my salacious love hamsters, let's get down on all fours and sniff around setting up the ultimate love dungeon! How soon is too soon to move in together? Certainly not when both of you are on the same page about the future and are eager to turn your shack into a sex palace!
The Love Nest Essentials: Straight Talk & Sexy Squabbles
Dive into the tantalizing realm of clear communication and steamy conflict resolution! You see, when you're grinding gears and mingling juices, sometimes wires can get crossed, and not in a kinky way.
"How soon is too soon to move in together? When you can't whisper your desires into your lover's ear while tying them to the bedpost, it might be too soon!"
But hold your spanking paddles, because we're about to explore the erotic art of sexy squabbles. When your lover leaves their undies on the chandelier, don't just fume – turn it into a sexy game. Wrestle, argue, make your point, but always keep the flame alive.
After all, my kinky darlings, nothing says "I heard you" like a passionate make-up romp that leaves the neighbors jealous. When it comes to conflict, get creative, get sexy, and keep those lines of communication as open as your legs on a Friday night.
Keeping the Kink Alive: From Morning Quickies to Midnight Snacks
Now, seeing your sexy partner every day can be as tempting as a buffet of butts, but how to keep that hunger insatiable? Mix it up! One day it's whips and chains, the next, it's sensual massages. Have random quickies or plan themed nights where you explore each other's deepest, darkest kinks.
How soon is too soon to move in with someone? When you're not ready to be the chef in your own erotic kitchen!
In closing, my lusty love birds, setting up your love dungeon is like arranging your sex toy drawer – it should be accessible, diverse, and leave you panting for more.
How soon is too soon to move in together? Not soon enough if your love nest is ready to rumble and tumble. Dive into that pleasure palace, make it your own, and never let the kink die!
✍️ Lola Lovegood recommends: Think about setting up the 'Kinky Suggestion Box' in your love nest. Write down your wildest fantasies, kinks, or just an 'I want you' note, and drop it in. Make a night of it - fish out a piece of paper, and let the games begin! It's like having a sexy genie granting wishes - it keeps things spicy and full of surprises. You might just find out that your partner is up for that role-play you were shy about suggesting.
Together in Ecstasy: Saddle Up, Cowboy!
How soon is too soon to move in together, my insatiable kittens? When your loins are smokin', and your heart's achin' for a double penetration of love and passion, it's time to say, "My pad or yours?". Think of it as a 24/7 pleasure dungeon of love, emotions, and stolen underwear.
There's no one-size-fits-all answer to timing, my darlings, but when your heart is pounding as hard as your thrusts, it's time to pounce. Devour each other in an all-consuming tsunami of love, kink, and dishwasher arguments. Go forth, conquer, and climax!
FAQs
Honey, moving in is like reaching an orgasm – it's all about the timing. Is your heart pounding for more than just their booty? Can you picture sharing your toothbrush holder and sex toy drawer? If the thought makes you wetter than a hot shower, it's a clue you're ready to shackle up!
Sweet cheeks, sometimes our loins lead us into premature cohabitation. It's time for a 'State of Our Union' address. Assess the situation, and don't be afraid to hit pause if needed. Maybe take a sexy sabbatical to figure things out. Remember, even the sexiest corset can feel too tight sometimes.
Ooh la la! The staples: a sturdy bed (for obvious reasons), a treasure chest of sex toys, and a sexy playlist. Don't forget the kinky toolkit – think blindfolds, lube, and handcuffs. Toss in some candles for ambiance and a guide to tantric sex, and welcome to your erotic Elysium!