❯
Sex Ed
Oct/23/2023
Last Update: October 23, 2023
233
7 min read
Rubber Trouble? Finding Out if Latex Condoms Make You Red and Raw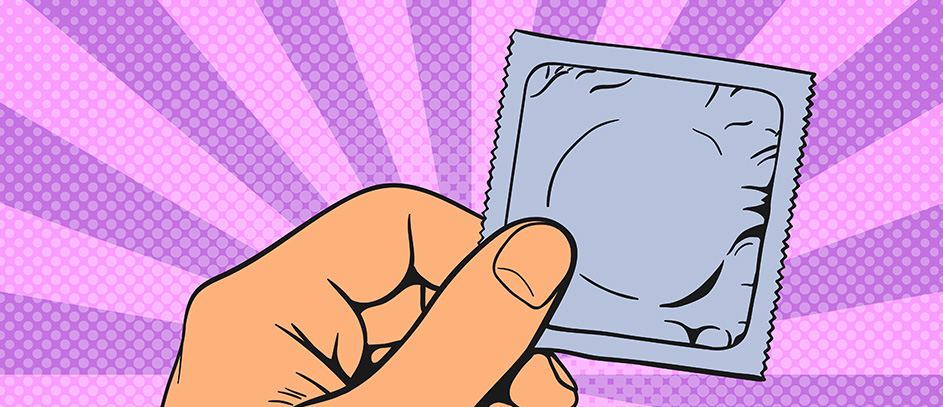 Well, hello, you naughty bunch! Welcome to another one of Lola's lascivious lessons, where today, we're diving deep and uncovering the secrets beneath the sheets – talking about the itchy and scratchy world of latex allergies! Now, I know we all love a good romp, but let's face it, no one enjoys a post-coital rash ruining the afterglow! (Wink)
It's time to unwrap the truth, slip into something more comfortable, and get to the bare bottom of why knowing about these cheeky latex allergies is as crucial as knowing your partner's safe word! Ready for a titillating ride? Hold onto your panties because here we go!
Scratch That! Recognizing When Latex Has You in a Rash Rumble!
Alright, my daring deviants, let's talk itchy business! You know, there's nothing quite like the lingering sensation after a tantalizing tryst, but when that sensation turns into a scratch-fest, you've got yourself in a real rash rumble! Oh la la, not the kind of friction we were aiming for, right?
Beware: Symptoms on the Prowl
Let's get a little naughty and nip this in the bud, shall we? First off, keep your eyes peeled for the uninvited guest at the afterparty – redness and itching are the party crashers you didn't ask for! They're like that ex who keeps popping up, unrelenting and, quite frankly, irritating! Yikes!
But, darling, it doesn't stop there! Oh no, these symptoms can escalate quicker than a quickie! Swelling, hives, sniffling, and sneezing – it's like your body's throwing a tantrum for not getting the right kind of loving! And in the most severe cases, anaphylaxis – talk about drama; it's the diva of allergic reactions!
Naughty Party Crashers
Ever experienced that embarrassing moment when you're all dressed up in your risqué latex outfit, ready to slay, and suddenly you're more inflamed than a dominatrix's whip? Oh honey, been there, done that! It's like playing a game of Russian roulette with your rubber, and love, that's a gamble you don't want to take!
So, my adventurous amour, keep your senses as heightened as your pleasure levels! Know the signs, read the body – yours and your partner's – and remember, a little itch can lead to a whole lot of trouble in paradise!
Rubbery Realities: Peeling Back the Layers of Latex Lore
Let's delve into the sultry secrets and uncover why sometimes latex plays hard to get, leaving us hot, bothered, and a little inflamed!
1. Mischievous Proteins: The Culprits Behind the Curtain!
Oh, my lovelies, did you know that latex is such a tease? Hidden within its elastic embrace are proteins that some might find a little too hard to handle! These sneaky little devils can cause your body to react in all the wrong ways, turning pleasure into displeasure. It's like inviting a sultry stranger to bed, only to find out they snore – loudly!
2. Direct Contact: A Love Affair Gone Wrong!
Latex loves skin, and usually, it's a match made in heaven. But sometimes, the passion is simply too much – the more you touch, the more it itches. Just like a forbidden romance!
3. Inhalation Infatuation: Breathing in the Bad Vibes!
Latex can be a drama queen, releasing powders into the air that we can't help but breathe in. It's like being seduced by a lover's perfume, only to discover it's not Chanel, but eau de irritation! Cough, cough! Can someone open a window?
4. Genetics: Blame It on the Family Jewels
Sometimes, our bodies are just born ready to rebel! If your family tree has a few kinky branches, you might be predisposed to say no to latex! It's like inheriting your grandma's pearls – lovely, but not quite your style!
Trial and Error: Rolling Out the Tests and Tackling the Truth
So, we've danced around the itchy subject, but how do we unmask this latex villain for sure? Grab your magnifying glasses and detective hats, my kinky sleuths; we're diving into the mystery!
1. Skin Prick Tease: A Little Poke Can Tell a Lot!
Ah, the classic skin prick test, a tantalizing tease that reveals whether latex is your friend or foe! It's a little poke for a lot of info – a flirtatious dance of diagnosis!
Does it tingle? Does it itch? Oh, the anticipation! It's like waiting for a text back from a hot date!
2. Blood Test Tango: Swaying to the Rhythm of Result
Sometimes, we need to get a bit more intimate and let the blood do the talking! This test tangoes with your inner fluids, uncovering the hidden desires and dislikes of your body. It's like spilling your deepest, darkest secrets – oh, the things we find out!
3. Use Test Uproar: Living on the Edge!
For those daring deviants among us, the use test is a wild ride! Slipping into a latex glove and waiting for the fireworks – will it be a blissful union or a riotous uproar? It's like playing with fire; you never know if you'll get burned!
4. Patch Test Passion: A Sensuous Wait!
Place a patch and let the passion simmer! The patch test is the slow dance of the diagnostic world. Will it be a sweet caress or a fiery slap? The tension builds, and the reveal is oh-so-sweet – or sour!
"Darlings, navigating latex allergies is like unmasking a mysterious lover; it's all about discovering sultry secrets and ensuring every rendezvous is a symphony of pleasure, not a melody of mischief!"
Alternatives Ahoy: Navigating Through Non-Latex Seas
Ahoy, my pleasure-seeking pirates! So, we've discovered latex might not be your shipmate in the sea of sensuality. Fret not! Cast away your worries; we're embarking on a treasure hunt to unearth the booty – of non-latex alternatives!
1. Polyurethane Pleasure: Sailing the Silky Seas
First up, we have the sultry siren of the sea – polyurethane! She's sleek, she's sexy, and she lets you feel the heat in all the right places. It's like skinny dipping in the ocean – feeling the waves without any barriers!
2. Polyisoprene Passion: Diving Into the Depths!
Next, we plunge into the depths with polyisoprene! This luscious lover is latex's close cousin but without the drama. It's like having a fling with the sexy sibling – oh, the scandal, the passion, the forbidden fruit!
3. Lambskin Luxe: Basking in the Bare Bliss
For those who fancy a touch of luxury, lambskin is your lavish lover! So thin, so natural, it's like making love on a bed of silk – every touch, every sensation, magnified! It's the VIP experience of intimate indulgence!
4. Nitrile Nirvana: Riding the Robust Waves
For our adventurous marauders, nitrile is the sturdy ship that braves the stormy seas! It's strong, it's resilient, it's like riding the waves on a pirate ship – hold on tight, it's going to be a wild ride!
✍️ Lola Lovegood recommends: Darlings, don't worry if your body is not fond of latex. There are other options to explore! Toys crafted out of silicone are always at your disposal. And if you are craving something organic, glass and ceramic will get you to the pleasure land faster than you can say temperature play.
5. Coconut Oil: A Latex-Free Glide
If you think staying away from latex gadgets is enough, think again, sweetums. Latex-free lubes are just as important! Or you can always use coconut go au naturelle and use coconut oil for an oh-so-satisfying slide.
💡 PRO TIP: When thinking about lube, you must be savvy, my love. Remember, not all lubes are your toy's best friend. So, be careful when mixing those sleek potions - you don't want anything turning gooey on you.
No More Itchy-Scratchy
Alright, my sensuous sweethearts, now you know what to do when that itching starts. If your latex gadgets are giving you a headache, there are plenty of other naughty options to explore!
So, bid adieu to scratchy patches and say hello to silicone and coconut oil. After all, life's too short for bad romps and even worse afterglows. Until next time, stay lovely, stay sexy!
FAQs
Darling, fret not! The key is to watch for signs! If you're breaking into a rash, itching like a cat in a yarn store, or swelling up, those could be your telltale signs. But don't play the guessing game – get it checked! Your pleasure palace deserves certainty!
Absolutely, sweetie! Non-latex options are like the hidden gems of pleasure! Silicone, polyurethane, and even lambskin – they're your golden tickets to an itch-free fiesta of fun! Explore, experiment, and find what tickles your fancy!
Oh, my playful protegé! It's not a farewell but a hello to a new treasure trove! Dive into the world of glass, silicone, and steel – every piece a new chapter in your tale of tantalizing temptations!