❯
Sex Ed
Oct/20/2023
Last Update: October 20, 2023
288
7 min read
Rise & Grind: Why Morning Sex Beats the Snooze Button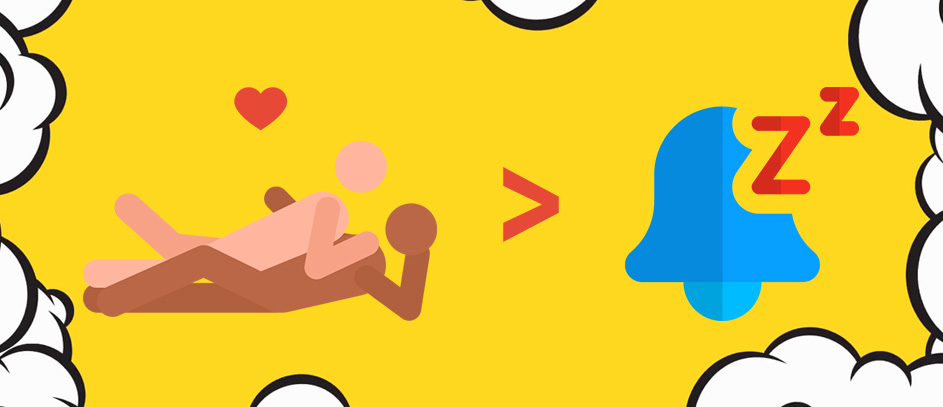 Hey, naughty night owls and saucy sunrise seekers! Lola here, and I'm about to spill some steamy beans. You ever wonder why that morning glow is so darn irresistible? Well, darling, I'm not just talking about that sunrise. (Wink)
Let me let you in on a little secret from my scandalous diary: there's this one time I woke up to the caress of golden sun rays, a sultry bed partner, and let's just say… my sheets weren't the only thing getting tangled.
Morning intimacy? It's a game-changer. Ditch that coffee and dive under the covers with me as we explore the delight that is sex with the rising sun.
From Better Mood to Glowing Skin: Unpacking the AM Perks
1. Gimme That Natural High!
Darlings, let's get real. Who needs caffeine when you've got endorphins?
If you're not in the know, getting down and dirty in the AM gives your brain a jolt of these feel-good hormones, making your morning coffee look like child's play. Say adios to that espresso and hello to your lover's touch. Believe me, once you've had a taste of this natural high, you'll be hooked!
2. Stress? What Stress?
Life's a tough cookie, but morning sex? It's the milk that makes everything softer (or harder, if you catch my drift).
Let's face it: adulting's a bitch. But a little roll in the hay can melt that stress away faster than butter on hot toast. Bills? Deadlines? Forget them for a moment and get lost in the sheets.
3. The Ultimate Energy Boost
Forget energy drinks and their promises. Want to really feel alive? Slide out of those PJs and slide into… well, you know where I'm going with this. A session of AM intimacy can pump up your energy levels to the max.
I've tested it myself, and trust me, honey, I didn't even need to touch my coffee afterward. I was already steaming!
4. Feeling Like A Royalty
There's something about starting your day after a rendezvous under the covers that makes you strut out of that bedroom feeling like a damn queen (or king!). The confidence, the glow, the spring in your step… it's all priceless. And, not to mention the cheeky smiles you'll share with your partner throughout the day.
"Morning sex is like the first sip of coffee – bold, invigorating, and the perfect start to a day dripping with potential."
From Sleepyhead to Sex Goddess: Waking Up Your Desires
Look, sugar, not all of us are born morning people, and that's A-OK. But turning your bedroom from snooze central to a love den? It's easier than you think!
Set the Sexy Scene
Try lighting up some sultry scented candles – I'm partial to jasmine and sandalwood. Why? They don't just smell divine; they awaken those sleepy senses. And, if you're looking to up the ante, drape some soft, silky fabrics around. It's all about the ambiance, honey!
💡 PRO TIP: Darlings, hydration is key! And no, I'm not just talking about those post-coital cuddles. Keep a chic carafe or a bedazzled water bottle (gotta keep it glam!) on your bedside table. You'd be surprised how much a sip of cool water can invigorate the senses during your AM escapades. It keeps the energy up, the throat moistened (wink!), and the body ready for round two, or maybe even three. Stay thirsty, my loves!
Tunes to Turn You On
Ever noticed how the right song can send shivers down your spine? Crafting a sexy morning playlist can be your secret weapon. From smooth R&B to sultry jazz, let the beats guide your rhythm. My personal fave? Morning Desire – now, that's a song that really gets the blood pumping in all the right places.
Toy Teasing to Tempt
Now, here's where my special crate comes in handy! There's this little gem I recently added – a silky-smooth, remote-controlled egg vibrator.
Picture this: you're just waking up, stretching out, and bam, your partner sends a delightful surprise your way. Instant mood lifter, am I right? Toys aren't just for solo play; they're fabulous for spicing up your morning duet!
Little Whispers & Big Winks
Remember, my darlings, sometimes it's the tiniest gestures that fan the flames. A whispered compliment, a gentle caress as you pass by, or even a lingering gaze can work wonders. It's all about intimacy and connection.
Sunrise Specials: Positions to Start Your Day Right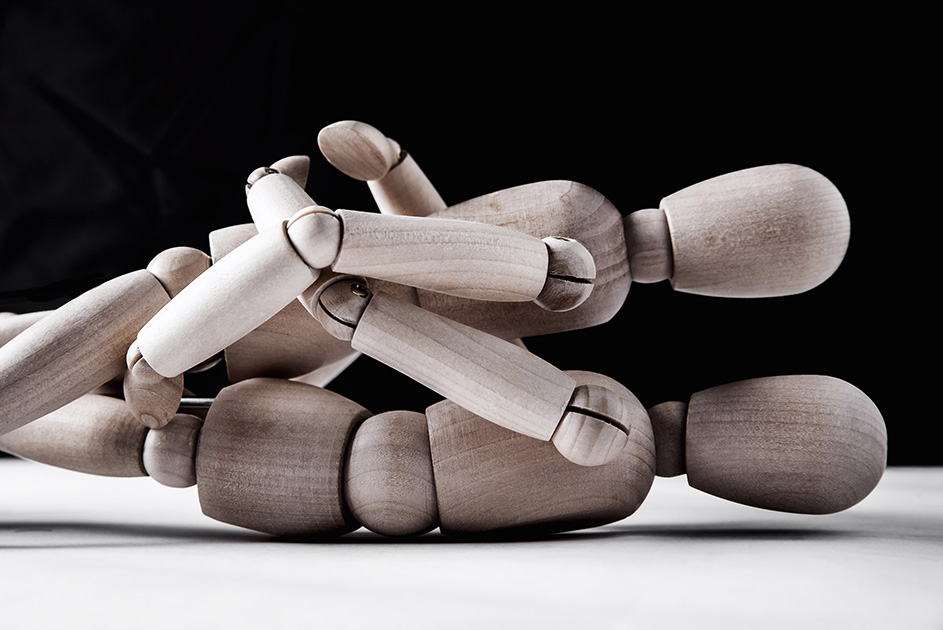 1. Sultry Spooning
Wakey-wakey, my seductive siren! Let's kick things off with some snug-as-a-bug spooning. It's cozy, intimate, and oh-so-perfect when you're still half-asleep. Just snuggle up behind your partner, hips aligned, and let the morning magic begin.
Bonus? You've got easy access to some sweet caresses or, dare I say, a teasing toy from your trusty crate.
✍️ Lola Lovegood recommends: Ever had one of those mornings where the bed feels extra cozy? To keep the morning chill at bay and the heat turned up, I swear by my heated blanket. It's like a warm embrace for those not-so-summery mornings. Just lay it out, crank up the warmth, and let the steamy sessions commence. Oh, and it's not just for solo snoozes - this toasty treat is big enough for two. A little warmth, a lot of intimacy - it's the combo you never knew you needed.
2. Lazy Leg-Over
Now, I'm all for taking things slow in the AM, and this position is just the ticket. While lying side by side, simply drape your leg over your partner's hip. It's minimal effort with maximum pleasure.
Think of it as your morning stretch but with a naughty twist. Oh, and that view of the rising sun? Simply orgasmic.
3. Morning Mission(ary)
Sometimes, the classic is king. Or should I say, queen?
There's something incredibly sensual about morning missionary. The deep gazes, the soft morning light casting shadows over entangled bodies. And for an extra buzz, pop a little pillow under the hips. Elevation, sweetie, makes all the difference.
4. The Daybreak Doggy
Feeling a tad frisky? Well, then, it's time to welcome the day from behind with a dash of doggy! It offers a deliciously deep connection and lets you admire the morning glow on your lover's back.
Tip from the Lovegood playbook? Use those hands. Explore, tease, and grip! Trust me; they'll thank you later.
5. Pillow Princess Perch
Now for my crowned jewel of morning delights. Lie on your back, pop a couple of pillows under your hips, and let your partner kneel before you. It's pure indulgence and gives a whole new meaning to 'breakfast in bed'.
Want to elevate the pleasure? Add a little vibrator action into the mix – a sprinkle of spice to your morning zest!
It's a Two-Way Street, Honey! Making Sure Everyone Leaves Happy
Talk Dirty (Or Not)
Communication isn't just sexy; it's the bedrock of mutual pleasure. Whether you're whispering sweet nothings or directing the show with some sultry commands, never underestimate the power of your voice. Ask, listen, and share your desires. It's the quickest route to pleasure town, trust me!
Tuning Into Pleasure Frequencies
Eyes, ears, and those tantalizing tingles – oh my! Pay attention to your partner's cues. A moan, a shiver, or that oh-so-sweet arching of the back. These are your love maps, guiding you to their pleasure peaks.
Toys for Two
Now, because I can't resist a good recommendation, here's one for the coupled-up cuties out there. Have you tried the "We-Vibe Chorus"? It's a U-shaped toy, vibrating at both ends and let me tell you, it's a dance where everyone gets a turn in the spotlight. It's like buying a ticket to a duet concert where both artists are headliners.
Rise, Shine, and Get Down: Your New Morning Mantra
Darlings, we've delved deep into the dawn delights, and now it's time for you to light up those AMs with some passionate play. Embrace the early hours – whether it's with a partner or that tantalizing toy from your own treasure trove.
Stay tuned because next time, we're diving into… let's just say, an under-explored territory. Can you guess? (wink) Until then, remember: The best part of waking up the sexy way is that you'll be set up for the entire day!
FAQs
Honey, neither was I until I discovered the magic of AM intimacy! It's like an espresso shot for your soul. But if you're truly resistant, no worries. Find what time works for your body and desire. After all, it's all about pleasure, not the clock.
You bet your cute pajamas it does! From a rush of feel-good endorphins to a natural skin glow, there's a lot the AM action brings to the table… or bed.
Oh, the thrill of the sneaky sneak! First, soundproofing is your friend – think thick blankets or music. Second, creativity is key. Maybe it's a silent challenge or a spontaneous shower session. Embrace the hush-hush; it can be part of the fun!
Darling, who said you need a partner to have fun? Self-love in the AM is just as thrilling. Plus, it's a great time to explore and learn about your own body. Dive into your toy crate, or simply let your hands wander. Every sunrise offers a new adventure!