Oct/04/2022
Last Update: June 26, 2023
803
7 min read
Ready for a Mean and Mighty Prostate Milking? Nexus Revo Stealth 2.0 Review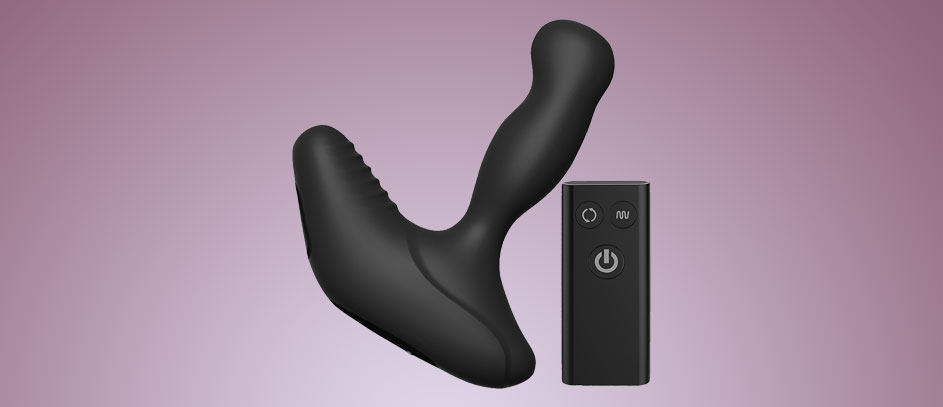 After two months of deep testing for my Nexus Revo Stealth 2.0 review, I can finally give you a hands-on look into this game-changing prostate milker. My Revo Stealth 2.0 did some unspeakable things to my asshole. Oh man, after some nasty anal training, I was even able to cum back to back without even touching my cock. Well, what more can you expect from a remote-controlled prostate and perineum massager that offers 34 different ways to stimulate your booty? You read that correctly, broseph. So get your lube ready because the Revo Stealth 2.0 will massage your asshole with 34 different pleasure combinations while rotating deep inside you! Talk about a literal anal massage!
Now, this thing is packed with features and when I first tried it, it felt like a mix between getting pounded by a thick dildo and having someone with capable hands fiercely milk my P-spot. What more could a horny dude ask for? Well, if all of that makes your butthole smile, wait till you hear the rest in my Revo Stealth 2.0 review!
34 Unique Prostate Milking Experiences
For starters, I was always jealous of the way a rotating vibrator like the We-Vibe Nova can make my GF Scarlett squirt like she's having a seizure. Seriously, she freaking loves what that thing does to her. And that was part of the reason why the Revo Stealth 2.0 sounded so appealing to me. But there's another reason why I felt a little tingle in my nutsack when I started my Revo Stealth 2.0 review. Sometimes, I love to turn into a good little anal whore and get my butthole milked for all it's worth.
Seriously, there are so many things to explore here, from solo anal adventures to kinky coupled play. That's why I've been on an intimate search for the ultimate prostate milker for a while now. Luckily, the Revo Stealth 2.0 caught my eye because it literally offers every stimulation method out there. But, before we spread our tiny little boy-pussies and dive right in, let me share some introductory words about this bad boy.
Basically, the Revo Stealth 2.0 is a P-spot massager that is designed for both newbies and pros. The Revo line has actually been around for a few years, but the Stealth 2.0 is the latest version. In case you didn't know, Nexus is one of the leading brands for male anal toys and it always seems to deliver the perfect anal-friendly designs.
First Impressions
As far as my ass is concerned, I was genuinely impressed at the beginning of my Nexus Revo Stealth 2.0 review. Not only does this black ass-blaster look mean and mighty, but it also gives you:
Deep vibrations
Rotation
Remote control
How's that for a holy trinity of anal pleasure? Well, it seems that the Stealth 2.0 is practically designed to give you everything you'd ever need from a P-spot massager.
For real, every single feature in the spec sheet got me harder and harder even before I unboxed my Stealth 2.0. But at the end of the day, I just wanted to stick it far up my ass…
Still, some of the things that impressed me right out of the box were the fit and feel plus a nice sturdy build. One of the first details that caught my attention was the spiky texture on the perineum arm. I haven't seen this design in other P-spot massagers and I couldn't wait to try it.
Plus, I was impressed with the wavy texture of the anal stimulator. Well, that's an understatement. I couldn't wait for my GF to plow me with it and make me her little bitch boy! But hold up… What's also cool is that the blend of silicone and ABS materials felt great in my hand. Yet, you should know that the base of this thing is a bit bigger compared to other options on the market. While it looks a little clunky in photos, it's actually much smaller in person. I didn't notice that it impacts the handling of this toy in any way.
What's in the Box?
Real quick, let's cover some of the things that you'll get inside the box. What's neat here is that the Revo Stealth 2.0 comes in a stylish matte black box that you can reuse for storage.
Inside, you'll find the unit itself, the remote controller, a soft carrying pouch, an instruction manual, and a USB magnetic charging cable. What I really liked here was the shape and quality of the remote. Instead of being tiny and flimsy, it's a nice and sturdy unit that reminds me of the Apple Remote.
Nexus Revo Stealth 2.0 Review – The Features
Prostate and perineum massager
2-speed bi rotational shaft
6 function perineum massager
34 vibration and rotation combinations
Magnetic charging (3.5 hours charging time and 10 hours of playtime)
Remote control (approx. 40 feet range)
Total length: 6 inch
Insertable length: 4 inch
Perineum stimulator length: 2.2 inch
Width: 1.4 inch
Splashproof
Here's What You'll Be Putting Inside That Booty
Both the perineum tickler and the prostate massager use body-safe silicone, which is just the best material for any anal toy. Seriously, it doesn't absorb bacteria and it's incredibly easy to clean. Plus, it felt like butter up my ass during my Revo Stealth 2.0 review, especially when paired with some water-based lube.
What's more, the base is made of non-porous ABS plastic. That means you'll have nothing to worry about in terms of cleaning and hygiene. However, note that this isn't a 100% submersible vibrator. Instead, it's only splashproof. You can't soak it in order to thoroughly clean it. This is a bit of a missed opportunity, but I can live with it.
Nevertheless, my fave thing about this P-spot toy is that it offers tons of freedom to experiment. First, there's the flexible rotating shaft that can buzz your butthole at 35 RPM. Then, you get the perineum teaser with all sorts of unique vibrating functions. Combine that with the remote and you'll get tons of different anal experiences.
Time to Fuck My Ass!
Now, I thought that the rotating function was going to be a bit of a gimmick when I first started my Revo Stealth 2.0 review. Sometimes, rotating toys can feel silly, my GF Scarlett knows all the secrets and she was able to show me exactly how to spot a good one. Luckily, the rotating mechanism on the Revo is a total win.
For one, the movements feel accurate and realistic no matter how much I clench. Plus, the 4-inch length of the insertable shaft is just perfect for me. When it rotates, it stays in place and doesn't fall out like some other toys on the market.
However, here's where we come to this toy's Achilles' heel. Like with all rotating toys, you'll need to be extra careful with this one. There's always a risk that you can break the rotating head. What's neat here is that the Revo Stealth 2.0 doesn't feel flimsy, but I still wouldn't try to toss it around and harm its intricate rotating mechanism. In fact, the earlier generations of this toy used to break quite easily but Nexus has reinforced the mechanism for the Revo Stealth 2.0.
So How Hard Did It Drill My Butthole?
All is good so far in my Revo Stealth 2.0 review, but I also genuinely enjoyed the range of speeds and intensities on this thing. Plus, when you combine that with remote control, you'll truly get the prostate massager of your dreams. Also, the remote control has a wide range and it's perfectly capable of delivering all sorts of hands-free fun. However, while the vibrations deliver extra accuracy, I'm not so sure this is the best choice for power junkies. While the higher settings do it for me just fine, they don't deliver super hard speeds. Therefore, if you love toys that outright destroy your asshole, you might need to look into options like the LELO Hugo or the Lovense Edge.
Additionally, I would advise you to take your time with the shaft and carefully slide it in. The prostate massager has a wavy texture and a tapered width which made it a bit difficult for me to insert it at first. But it's not the toy's fault. Regardless of if you're a beginner or pro, you'll need to be properly trained and prepped before you put this bad boy inside. Also, try to spend a few extra moments to position the toy on your P-spot correctly.
Pros
It's packed with features
34 vibration combinations plus remote control
Special texture on the shaft and perineum stimulator
Cons
It might not be the best choice for power users, but that depends on your preferences
You will need to be careful with the rotating mechanism
It can get quite loud
Nexus Revo Stealth 2.0 Review
Bottoms up, boys! My butthole and I have thoroughly enjoyed this prostate massager during my ​​Nexus Revo Stealth 2.0 review. Remember, I spent months testing this thing so I've definitely studied it through and through and it has certainly drilled my ass deep more times than I can remember. It does have some faults, but my opinion is that this will not bother the majority of anal lovers out there.
⚠️ Disclaimer: Our articles contain affiliate links. If you like our content and wish to support our work, consider purchasing your new sex toys through our links. For each purchase through our links, we receive a small commission but at no extra cost to you.
| | |
| --- | --- |
| 👉 Name: | Nexus Revo Stealth 2.0 |
| ⚙️ Features: | Prostate and Perineum Massager, Rotating Shaft, Remote Control, High Run Time |
| 📁 Type: | Prostate Massager |
| 🛠️ Materials: | Silicone, ABS |
Features: Exploring the 34 different combinations will provide tons of fun!
5
High Run Time: This bad boy will last for 10 hours when charged, allowing you to enjoy even the longest ass-fucking marathons.
5
Remote Control: The remote is made of quality materials and it's very easy to use for hands-free operation.
4
Rotation: The tip feels awesome when it rotates against me, but you will need to be delicate in order not to damage the mechanism.
3
Editor's Pick
Lelo Hugo
⚙️ Special features:
2 strong motors
⚡ Power source:
Rechargeable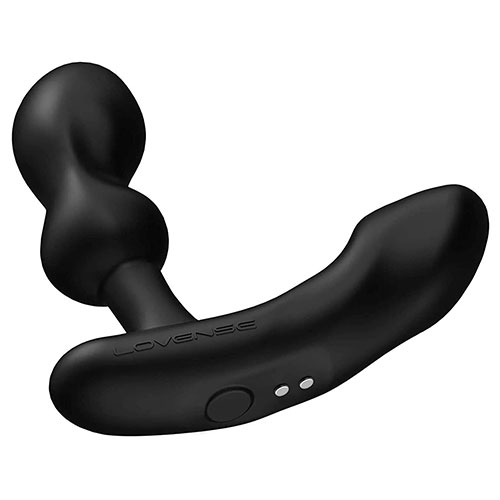 Lovense Edge 2
⚙️ Special features:
Adjustable head
⚡ Power source:
Rechargeable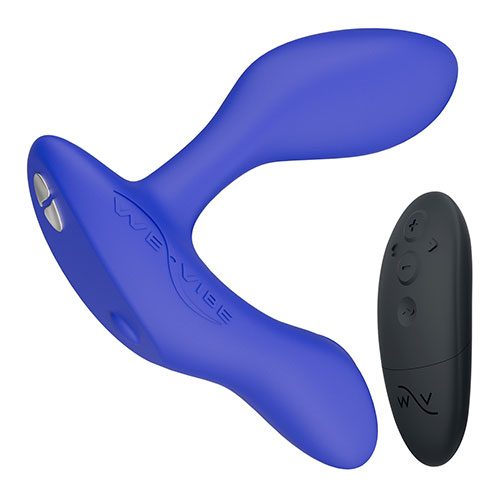 We-Vibe Vector
⚙️ Special features:
Rumbling vibrations and gentle pressure
⚡ Power source:
Rechargeable