❯
Sex Ed
Sep/16/2023
254
7 min read
From the Surface to the Core: Mastering Anal Depth Like a Pro!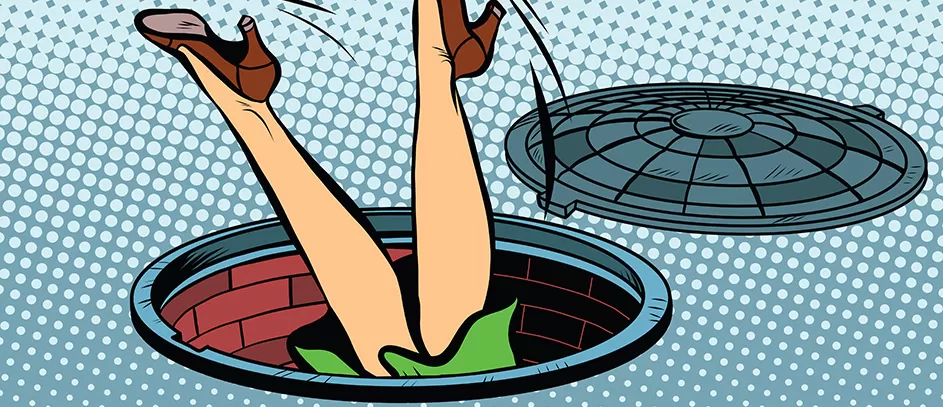 Well, hello there, you naughty kittens! Your Queen's back again with a saucy topic that's bound to tickle more than just your fancy.
Now, I've always been the kind of girl who likes to push things to the deep end (wink), and let me tell you: there's something to be said about the joys I've experienced. That's why, today, we're diving headfirst, bottoms up, into the thrilling world of anal depth training. And, oh boy, if you think you've reached your pleasure peak, hold onto your panties (or just toss them aside) because we're about to elevate things to a whole new depth!
Trust me, darlings, you're in for a deeply satisfying journey. Let's get this party started!
Not Just Scratching the Surface: The Joys of Going Deep
Honeys, let's be frank: there are probably many delightful surfaces you like to caress and even more you haven't even dared to tickle. However, it's beneath where the real magic starts.
Think of deep anal like that decadent chocolate cake – sure, the frosting is delish, but it's the rich, dark, and oh-so-moist interior that really gets the taste buds dancing. Mmm.
Simply put, when it comes to your backdoor, going the distance is a game-changer. It's like discovering that your favorite TV show has a spin-off, one that makes you feel things deep inside your core.
I'm talking about the tantalizing tug, the pressure, that unique feeling of fullness – it's unlike anything you've tried before. And let's not forget the mental thrill – there's something so undeniably delicious about venturing into taboos, feeling both vulnerable and empowered, amirite?
Now, before you shake your head and get all, "Nope, that's not my kink", consider this: venturing deeper can enhance intimacy, self-awareness, and – dare I say – your overall bedroom prowess. It's not just about depth; it's about connection, exploration, and unlocking a brand-new pleasure palette.
"Plunging into the world of anal depth, sweeties, is like sipping the boldest of wines: it's not just about the depth, but the tantalizing twists and turns along the way – and oh, how intoxicating the journey can be!"
Before the Dive: Prepping Your Body and Mind (and Yes, There's a Difference!)
Our intimate adventures require some warm-up. So, stretch, relax, and maybe even indulge in a little butt-focused yoga. You know, the downward dog has its perks! A limber body helps ease into those deeper, more sensational spaces.
Mental Mischief: Getting in the Right (Dirty) Frame of Mind
Oh, sweetie, this isn't just about the body. It's a mental game, too. Understand your desires, set boundaries, and maybe indulge in a cheeky fantasy or two. Set your mind free.
After all, the brain's the biggest sex organ, right? (Well, for most of us!) Allowing yourself to mentally revel in the experience amplifies the physical sensations tenfold.
Glide, Don't Ride: The Slippery Business of Lube
Let's get one thing straight – or should I say, slick? Lube is your best friend. No, scratch that, your lover in this deep-diving game.
Think of it as the VIP pass to the hottest, most exclusive club in town. And trust me, you want entry. Whether you're going silicone-based, water-based, or hybrid (for those indecisive divas), lube makes the journey smoother and the destination, oh, so much sweeter.
Conversations and Safe Words: No Surprises, Please
Communicate, communicate, communicate! Whether it's with a partner or just a pep talk in front of the mirror (Hello, sexy!), lay out what you're comfortable with. And always, always have a safe word. Maybe something fun like "pineapple" or "unicorn". Though, I'd advise against "deeper!" for obvious reasons.
Last Stop Before Deep Town: Cleanliness
Without getting too clinical, darlings, ensure your majestic backdoor is ready for visitors. A clean runway makes for a smoother landing, after all.
Deep anal exploration is as much an art as it is a skill. Preparing both body and mind ensures not just safety but a symphony of pleasure. Ready, set, dive!
Upgrade Your Toolbox: Essential Gear for the Deep Explorers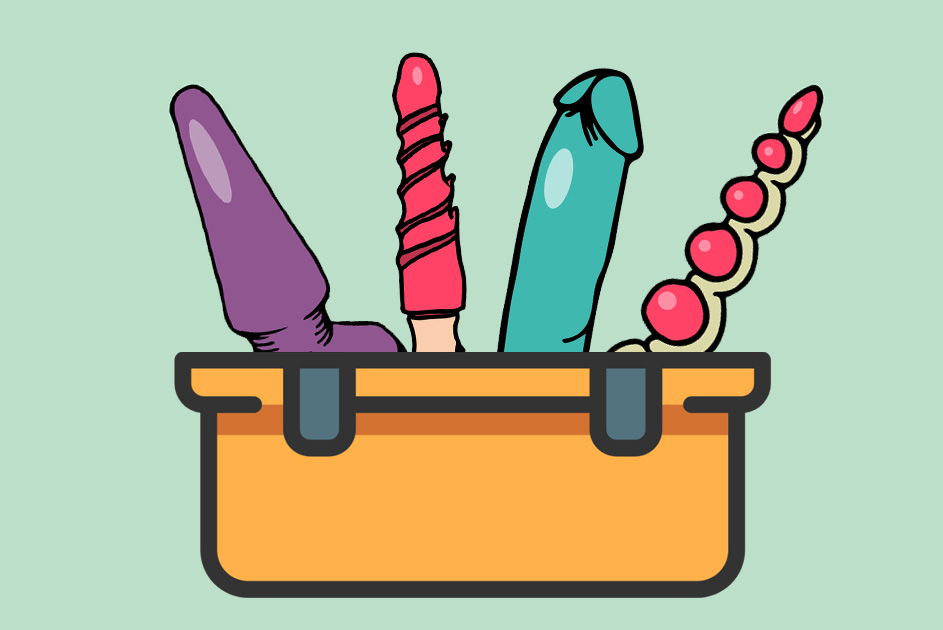 1. No Party Without Dildos
If you're on the hunt for the ultimate accessory to your anal depth training escapades, let's talk dildos. From the elegantly slim to the oh-my-god-is-that-even-possible sizes, these bad boys are essential in your toolbox. Remember, like any flirtatious message, start slow and escalate with care.
2. Pump It Up: Inflatable Tools for the Ambitious
In the mood for a little inflation? Not talking about your ego, hun! Inflatable toys are the perfect way to gradually increase size and sensation. A bit like blowing up a balloon, but far more… explosive in the end.
3. Ring-a-Ding-Ding: Anal Rings and Stoppers
Want to control the depth or simply tease yourself a bit? Enter: the rings and stoppers. They act like a bouncer for your backdoor club, deciding who gets full access and who's left waiting at the velvet rope. Talk about VIP treatment!
4. Vibration Nation: Electric Thrills for the Brave
Now, if you're looking to add a little buzz to your depth training, why not introduce some electrifying vibes? Not the kind you get from a scandalous text, but close! Vibrators designed for anal exploration add that extra dimension of sensation, turning your training into a full-blown rock concert.
5. Lube Town: Slip, Slide and Glide
Can't stress this enough, loves! The deeper you go, the slipperier you'll want it. Think of it as the oil in a well-tuned machine – ensuring everything moves smoothly, without any hitches.
✍️ Lola Lovegood recommends: Oh, my saucy explorers, if you're eager to dip your toes (or, well, other bits) into the world of anal depth delight, I've got a few golden tickets for you! First, the 'Lovehoney Realistic Sensual Glass Anal Dildo' - it's like the Rolls-Royce of deep dive toys, trust me. And if you're feeling extra adventurous, the Nu Sensuelle Flexii Beads is an absolute gem - it twists, it turns, and oh, does it tantalize!
The Art of the Deep: Techniques and Hacks for Ultimate Pleasure
1. Pace Yourself, Honey: The Slow Seduction
Remember your first high heels? Or that time you tried tequila? You didn't start with a 6-inch stiletto or downing a whole bottle, did you? (Well, if you did, cheers to you, wild thing!)
Anal depth play is much the same. Start small, take your time, and seduce those depths. Slow and steady makes for a tantalizing journey and a thrilling destination.
2. Breathe, Baby, Breathe: The Arousing Art of Oxygen
Ever been kissed breathless? Mmm. As much fun as that is, when we're plumbing the depths, deep breaths are your secret weapon. Breathing helps relax your body, making the descent smoother and sexier. Plus, oxygen = arousal. Who knew?
3. Twist, Shout, and Shimmy: Varying Movements
Slide in, twist a little, pull out, shimmy around – mix it up, lovebirds! Changing movements can stimulate different pleasure points. It's like dancing: a little salsa, a bit of twerk, and maybe a slow waltz thrown in. Variety spices up the dance… and the dive.
4. Feedback Fiesta: Talk, Moan, Repeat
Whether you're solo or with a partner, communication is the name of the game. If something feels heavenly, make it known. A pinch too much? Voice it.
Moans, sighs, words – they're all part of the feedback loop. And hey, who said instruction manuals can't be sexy?
5. Plush Pillows and Lusty Lifts: Prop It Up!
Elevation can change everything. Using pillows or wedges to lift your hips can create oh-so-delightful angles. It's geometry but far more orgasmic. Think of it as your personal pleasure playground – every slide, swing, and seesaw has its own thrill.
6. Retreat and Replay: Know When to Pause
Last but not least, understand that every day might not be for diving deep. Some days, the shallows are just as inviting. Know when to pull back, regroup, and replay another day.
💡 PRO TIP: Warm up or cool down your toys just a tad before the plunge. A little warmth can relax and soothe. A cool sensation, on the other hand, sends a shiver down your spine in the best way possible.
Hold Your Horses! Safety Tips Before You Dive Too Deep
Oh, darlings! While I'm all for a wild romp and some deep-sea diving, let's not forget our lifeguard duties, shall we? Just like a flirty bikini, there's a fine line between sexy and oops!
Know Your Stop Signs: When your body says, "Hold up, cowboy!" listen. That tingle? It's a chat. That pinch? A shout.
Guard the Gates: Safety bases on toys are the bouncers of your booty club – making sure things stay outside the VIP area.
Stay Lusciously Lubed: Friction's fabulous on dance floors, not so much in your back alley. Glide, don't grind!
Beyond the Deep End: The Anal Depth Afterglow
Well, hot divers, we've plunged, danced, and flirted with the abyss of anal depth training. And just like that irresistible lover's wink, the afterglow's where the real magic happens. Bask in it, relish the ripples, and wear that sultry smile!
Until our next saucy dive, keep those depths delightful and your adventures ever-deepening. Dive, glow, repeat, and always stay cheeky!
FAQs
Oh, sweetie! Absolutely, when done right. Remember, slow, steady, and always listen to your body. And honey, lube is your BFF in this dance!
Think of it as your weekly spa day, honey. Regular is great, but don't overdo it. Maybe start once a week and see how it feels. Always pamper yourself!
Like with any sultry adventure, there are risks if you don't play safe. That's why our safety section is a must-read. Stay cheeky, but safe!