❯
Sex Ed
Sep/19/2023
Last Update: September 22, 2023
184
7 min read
Dry Spell Dilemmas: How Going Sans-Sex Impacts Your Body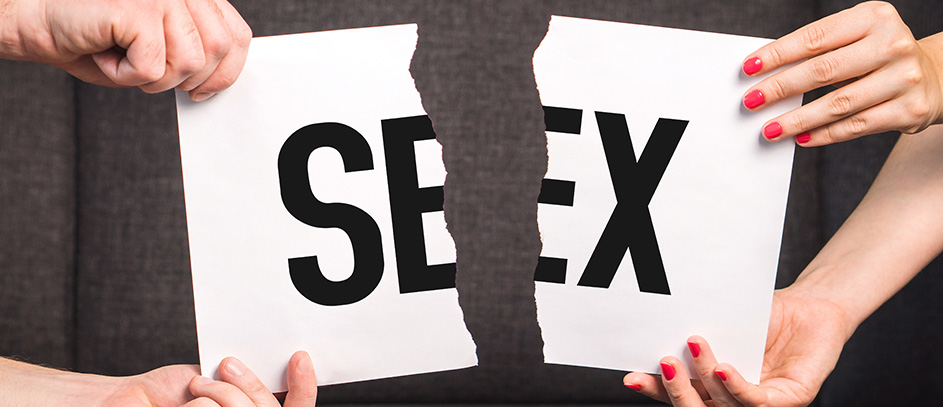 Oh, darlings, gather 'round for a tale of the unimaginable: a time my glorious crate of kinks stayed sealed for far longer than I ever thought possible.
It all started during a wild game of spin-the-bottle (yup, at my age!) that surprisingly didn't end in bed. I mean, who knew that trying to uncork a stubborn bottle of wine could lead to a sex-free evening? Blame it on the vino or the moon's phase, but my toy trove went untouched.
And while I tried to seduce my thoughts away from the situation, the ever-curious part of me couldn't help but wonder: what happens when we hit pause on our passions? Buckle up, lovelies, because we're diving deep into this tantalizing territory!
From Hot Flashes to Chill Zones: The Physical Roller Coaster
1. The Cooling Down of the "Hot Zones"
You'd think that when the bedroom antics fizzle out, our most intimate zones would throw a fit, right? Well, not quite! When we stop with the regular "down under" rendezvous, there might be a bit of, let's say, dryness in the forecast. It's like leaving your lube bottle open – things might get a tad arid.
For some, this can even make spontaneous arousal a bit more like trying to rev up a vintage car on a cold morning. A little tricky, but not impossible!
2. Sleeping Beauty Minus the Sleep
Now, here's a fun twist. A romp in the sheets often sends us to dreamland faster than a lullaby. But without the occasional roll in the hay, some folks might find themselves counting more sheep or perhaps even reviewing their entire toy collection in their heads before catching some zzz's.
On the flip side? If you've ever tried replacing the bedroom Olympics with an actual gym session, you'll know that endorphins can be summoned in more ways than one! (But between you and me, I know which workout I prefer. wink)
3. Skin's Silent Plea
Our skin, which often basks in the afterglow of some frisky fun, may miss out on the radiant boost. Regular romping can increase blood flow, making our skin look alive and more vibrant. Without those intimate interludes, we might find ourselves reaching for that highlighter more often, trying to mimic the natural glow of post-coital bliss.
4. When Your Body Plays Defense (or Doesn't)
You know, our bodies have a cute way of rewarding our naughty antics. Regular romps can boost that immune system, making it strong and sturdy, like a dedicated bouncer at a swanky club. Without a bit of action, though, our immunity might start slacking, letting in more colds than a lax nightclub door policy.
5. That Monthly Menace
Ladies, how many of us have been saved by a passionate evening, turning our monthly cramps from roaring dragons to purring kittens? Yup, sans the bedroom dance, some of us might experience those periods as a tad more… rebellious. And nobody likes an unruly guest.
6. Heart Matters & Matters of the Heart
Regular intimacy gets the heart racing in all the best ways. But keep that ticker out of the game for too long, and you might be upping the ante for cardiovascular drama. Let's keep those hearts joyfully pumping, both in and out of the sheets!
7. A Gentleman's Risky Business
Men, leaning into regular releases isn't just fun – it's a health investment. Too much restraint and the risk of prostate issues could rear its ugly head. Think of it as giving your prostate a workout; keep it active and engaged!
8. Pressure Points, and Not the Fun Kind
Here's a juicy tidbit: getting down and dirty can actually help in keeping blood pressure down. In the absence of those delightful dalliances, the numbers might creep up, turning the heat on, and sadly, not in a fun way.
Brain Games: Sex Deprivation's Mind-Boggling Effects
1. The Empty Bed Echoes
We've all been there: nights where our bed feels less like a playground and more like an expansive, lonely desert. The lack of those close encounters can sometimes amplify feelings of loneliness or emptiness.
✍️ Lola Lovegood recommends: Well, darlings, if you're looking to light up those lonely nights (or days - who am I to judge?), I've got just the magic wands for you! The 'Hitachi Rechargeable Magic Wand' is, hands down, my top pick for a sensual solo serenade. And if you're missing that human touch, the Svakom Nymph offers a dance so real you might just blush!
2. The Stress Mess
Ever noticed how a steamy session can make the world's problems melt away? It's like a magic eraser for life's chaos. Without that blissful release, dealing with stress can become as tricky as handling a slippery fish in stilettos.
3. Mind Maze: The Insecurity Rollercoaster
Oh, darlings, this is the twisty part. While our bodies are on a pleasure hiatus, our minds can sometimes go into overdrive. Questions pop up like naughty Jacks-in-the-Box: "Am I still desirable?" "Is my sex appeal dwindling faster than my vibrator's battery life?".
Let's be real; we're all fabulous. But a dip in the action might have us second-guessing our sizzle factor.
4. Ooh, Those Moody Blues
While our libido is dancing the slow waltz, our mood might decide to tango with irritability. It turns out our raunchy escapades release a cocktail of feel-good chemicals, like oxytocin and endorphins. So, the less we dive into our treasure chests (and I mean both the literal and the metaphorical), the less we might ride that euphoric wave. Suddenly, that barista messing up your coffee order becomes the ultimate crime.
Silver Linings of Locking Up the Lust: It Ain't All Bad!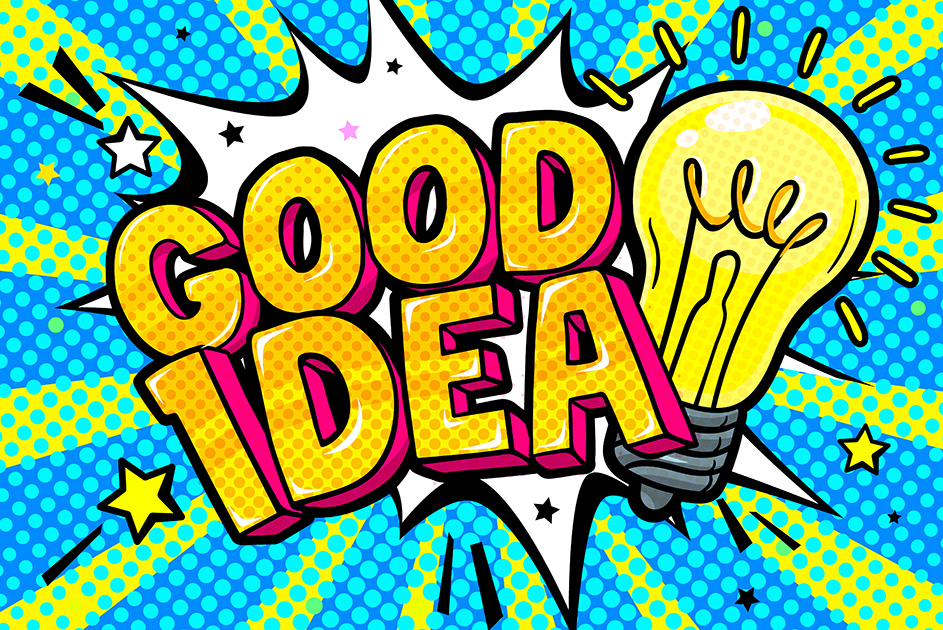 1. Performance Anxiety? Name's Not on the Guest List!
On the brighter side, and let's slap on some rose-tinted glasses here, a pause in play can sometimes lead to lower performance anxiety. Yep, I said it!
We've all faced that pressure to perform or please. Taking sex off the table can occasionally feel like a weight's been lifted off our, well, chests.
2. A Clarity That's Almost Orgasmic
Here's the juicy bit! A breather from the boudoir ballet can also offer mental clarity. Without the haze of hormones and lustful longings, some folks find it easier to make decisions, focus on tasks, or even (gasp) discover new hobbies. Who knew that when the sex fog lifts, we might stumble upon other passions?
Ever tried knitting? It's like foreplay for the fingers. Or maybe a cooking class? Spices, after all, aren't just for the bedroom. (Though, between us, nothing beats unearthing a new toy, am I right?).
"In the seductive symphony of life, sometimes the most tantalizing notes are the silent pauses, teasing us with their sweet promise of crescendos yet to come."
3. Rediscovering the Other "O": Oneself
Without the delicious distractions of the dance of two (or more, no judgment!), you might just find some time to romance numero uno: yourself! I don't just mean solo play (though that's always a treat); I'm talking about deep-diving into those unexplored parts of your persona that scream for attention. You will find yourself with more time (and energy!) to work on your general well-being and perhaps iron out some wrinkles that have been bothering you for ages.
💡 PRO TIP: Dolls and dandies, during those spells when you're refraining from the romp, remember: intimacy isn't just about getting down and dirty. It's a cheeky dance of the mind, too! So, dive into erotic literature, listen to saucy podcasts, or even indulge in a steamy film now and then. It's like giving your libido a little workout, even during downtime.
4. A Palette Cleanser for the Heart
Sometimes, the heart and soul need a detox. A break can help you reset emotionally, giving you clarity in matters of the heart. Think of it as giving your emotional sectors a spa day, scrubbing away past entanglements, and making space for fresh, tingly feelings.
5. Baby-Free Breeziness
Oh, honey, let's not tiptoe around this one. Putting the play on pause? It means zero stress about unexpected plus ones (of the baby kind). Sleep easier without the monthly 'am I, aren't I' pregnancy test tango!
6. Wave Goodbye to UTIs
Urinary tract infections? More like uninvited party crashers! Less action downstairs can mean fewer UTIs. Because, let's be honest, the only burning sensation we're after is from scintillating passion, not pesky infections.
Sex or No Sex? That's the Million-Dollar Question!
Well, my risqué readers, we've delved deep into the tantalizing trenches of what it means to press pause on passion. And while breaks come with their fair share of benefits – I mean, who doesn't adore a clear mind and a UTI-free life? – there's no denying the siren call of my beloved crate. Letting it gather dust? Now, that's a sin I can't commit to!
So, while it's tempting to play coy, I say, embrace whatever makes your heart race and your bed shake. After all, life's too short for dusty toys and unexplored joys. Here's to keeping it frisky and fabulous!
FAQs
Honey, "normal" is just a setting on a washing machine! Everyone's journey is unique. Whether it's a choice, circumstance, or just where life's taken you, rocking solo for a while is perfectly fine. Embrace your rhythm!
Oh, absolutely! It's like denying yourself that mouthwatering dessert and then finally indulging. The anticipation can make the eventual dive back into the deep end even more electrifying!
Communication is sexier than you think! Be open, honest, and kind. Sharing feelings can be a different kind of intimate and oh-so rewarding!