❯
Sex Ed
Aug/28/2023
Last Update: August 28, 2023
309
8 min read
Keeping Your Mojo While Your Honey's Feeling Down: Super Sexy Self-Care Tips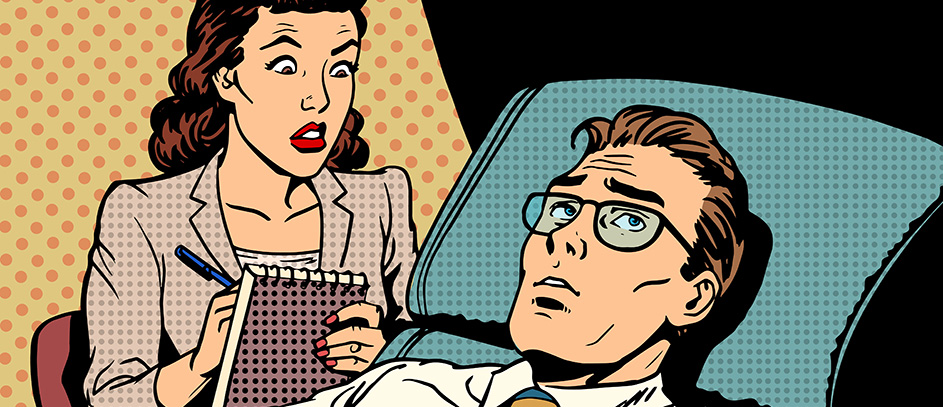 Hey there, my lascivious lovelies and passionate playmates! We've all encountered the moment when our bed buddy takes an unexpected detour into Downerville. And let's be honest; nothing kills a throbbing libido faster than a partner neck-deep in the doldrums.
But fear not, your spicy smut scribe, Lola Lovegood, is here to lighten your load with a selection of self-care tips when your partner is depressed. Because, honey, even when Cupid's off duty, the need for pleasure remains on the clock!
So, brace yourselves; it's time to crank up the heat. After all, the only place for the blues is in your sultry playlist, not in your partner's mood. Nudge, nudge.
Spotting the Blues: More Than Just a Lousy Day in Bed
Alright, my frisky foxes and sultry sirens, let's get down to brass tacks. Recognizing depression in your partner is like distinguishing a hot, buzzing vibrator from a cheap, flaccid knockoff. It's more than just a lousy day in bed or a failure to rise to the occasion.
1. Your Lover's Lost Their Mojo
Think of it as playing a game of "spot the difference". Your partner isn't just momentarily down, honey. They're down and out for a little longer than your typical post-orgasmic crash.
They could be losing interest in things that used to send them soaring higher than a well-placed tickler. They might have appetite changes that even a lickable lube can't solve.
2. Tired or Tuckered Out?
They may be dealing with fatigue that has nothing to do with a kinky bondage session that lasted until sunrise. I mean the kind of tired that makes even a steamy solo play date feel like an uphill battle.
3. All Tied Up In Knots
Your sweetie could be displaying all the joy of a dildo with dead batteries, revealing an edginess that's more prickly than a misplaced nipple clamp. They could be wrestling with feelings of worthlessness that aren't part of any sexy sub-dom game. In the worst-case scenarios, they may be having thoughts about death or suicide.
Don't Sweat It, Sweethearts!
Before you start freaking out like a virgin at an orgy, remember depression is as common as finding a kinky costume that's too small. And just like squeezing into that naughty nurse outfit, overcoming this is going to bring you and your partner closer than you ever thought possible. Consider self-care tips when your partner is depressed as the secret sauce.
No Sexy Doctors Needed: Your Supporting Role in This Movie
When you see your partner withering day by day, of course, you get the urge to step up and help. But, hun, that's not your job here. You are not Doctor Feelgood, and this is not a time to take the spotlight.
In this show, you are a supporting actor, a hot sidekick, hanging out in the background, ready to lend a hand (among other things, wink) when needed. And that is perfect, actually, because you've still got to ace your own gig.
The Award for the Best Supporting Actress Goes to…
Wondering how it all works? Ah, my kinky kittens, I know that sticking to the backstage can be difficult, especially when your instincts scream at you to put your shining armor on and go rescue the princess.
However, darling, this isn't your big scene. This is actually you on the sidelines, whispering words of encouragement while your partner is stumbling over their steps. Your role is to simply be there, offering comfort and a gentle nudge when they miss a beat.
Less Talking, More Listening
Here's a saucy secret, my lascivious lovelies: listening can be hotter than the naughtiest dirty talk. Playing the sensual support means tuning into your partner, being all ears to their fears, hopes, and raw truths without any judging or buzz-killing. It's about showing empathy that runs as deep as your lust. Now, isn't that a turn-on?
Doctor Who?
Just as you wouldn't want your partner to treat you like a blow-up doll in the bedroom, they don't want you playing doctor in the living room (unless it's for a naughty nurse scene, then by all means!). Your role is not to diagnose or to cure but to support.
Keep the Spark Alive With Self-Care
It's tempting to throw yourself headlong into caretaking, but just like forgetting lube during a heated rendezvous, it can end up causing more friction than fun. That's where the self-care tips when your partner is depressed slide in. They'll guide you on how to take care of yourself if your spouse has depression, helping you keep your sensual flame flickering while uplifting your partner. After all, the erotic show must go on!
Drawing the Line: Keeping Your Sexy Sanity Intact
Strap in, my sultry sirens and dashing dandies! Now we're diving deep into the seductive abyss of emotional boundaries. When depression crashes into your love nest, it feels like a mischievous Peeping Tom disrupting your sweet, intimate tête-à-tête. Not a welcome guest, right?
But fear not; I'm here with a sizzling set of self-care tips when your partner is depressed. So, let's sketch out our boundaries and keep that sexy sanity intact, shall we?
1. The Game of Emotional Twister
Setting emotional boundaries is a lot like playing a raunchy game of Twister. You've got your reds, blues, and greens, and baby; you gotta stick to your spots or risk falling flat on your face. You've got to outline what tickles your fancy and what makes you shout "safe word!" whether in your boudoir antics or your emotional domain.
2. Your Private Love Lounge
Imagine your emotional sphere as a secret love lounge, a place for your most erotic fantasies. Would you let an uninvited guest barge in and disrupt the sexy vibes? I don't think so, darling.
Likewise, some parts of your emotional den need a strict 'Do Not Disturb' sign. And sweetie, it's okay to enforce that, just as you'd command a strong 'no' in your sexual scenarios.
3. Stay Raring and Ready
Just as you keep your cherished love toy buzzing and primed for action, keeping your emotional energies juiced up is critical. That's where these self-care tips when your partner is depressed strut in. They're here to guide you on how to take care of yourself if your spouse has depression. Because my frisky friends, even the most insatiable sex goddess, can't keep the bed rocking if her own fire is flickering out.
So, keep those emotional borders well-marked and titillating, my little lovebirds. After all, a sizzling yet safe haven is the secret to our delightful dalliances. Hold onto your panties and boxers because this ride to safeguard your sizzling sanity is about to get steamier!
"Darling, remember, just because your partner's feeling a bit under the weather doesn't mean your pleasure parade should come to a grinding halt. You deserve lots of love too!"
From Bubble Baths to Badass Vibes: Tips to Keep You Sizzling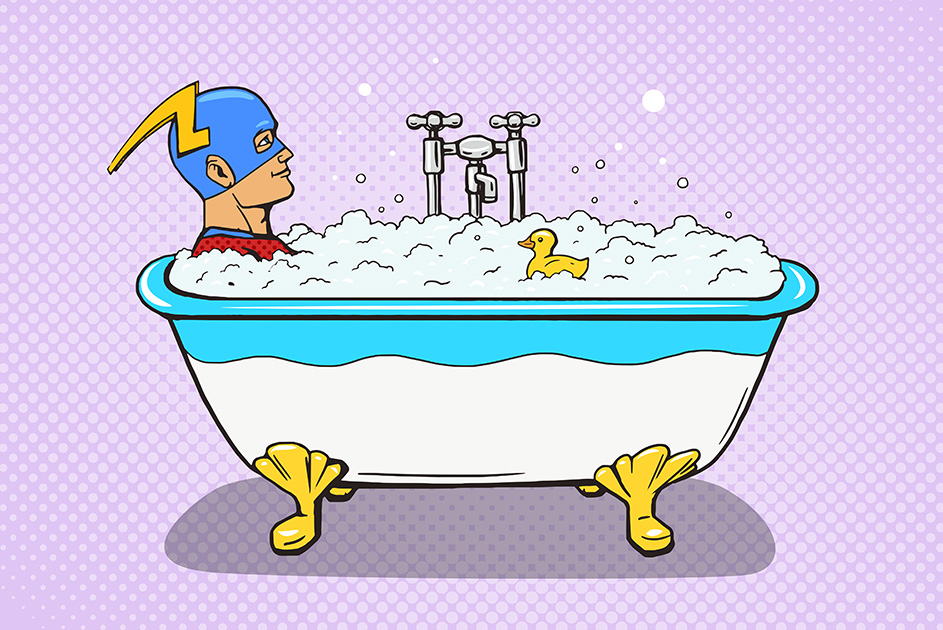 When your partner is feeling more gloomy than a love dungeon without whips, it can be a real buzzkill. So, here are seven raunchy remedies to keep you sizzling when your partner's feeling anything but.
1. Bubbles, Bubbles, Toil and No Trouble
Who said bubble baths are just for little kiddies and rubber ducks? Let's be honest. A deep tub, silky suds, and a waterproof vibrator can turn the dullest evening into a scintillating self-care session. And with the right bath oil to stir your senses, it's a self-care orgy, all on your own.
2. Tune In and Turn On
Music can touch you in places no human or toy ever could. So, let that thumping bass or whispering melody lick your mood right back up, all while dancing in nothing but your birthday suit.
3. Not All Treats Are Sweet
Whoever said all treats have to be sweet never tried a hot oil massage, darling. Nothing screams self-care like slick, warm oil tracing your curves. Just like tantalizing foreplay, this little indulgence can quickly turn your moping into moaning.
4. Zen, Om, and All That Jazz
Need help in the mental department? I hear you, sweet cheeks, and I salute you for speaking out loud! There's no shame in asking for a little guidance. After all, even the best toys need their batteries recharged from time to time. From yoga and therapy sessions to coffee with your bestie, grab ahold of what brings you peace of mind, and don't let go.
✍️ Lola Lovegood recommends: Investing in We-Vibe Nova 2 is one of my favorite self-care tips when your partner is depressed. Womanizer Pro40 is another great gadget to keep your libido in check and give you a permanent post-orgasmic glow.
5. No Guilt, Only Pleasure
Cookie, you are my world now, and here, there's no such thing as guilty pleasures. Wanna indulge in that decadent desert? Or maybe use that new bedroom gadget for a night of mind-blowing orgasms? Go for it!
You are alive and, even better, full of life. You deserve all the satisfaction you desire. And who knows, your zest might inspire your partner to join you in a kinky fantasy or two.
💡 PRO TIP: Who says you must sit idle? In your S.O.'s justified absence, take time for some carnal cartography. Tease and tantalize every inch of your body and discover new ways to turn yourself on. You can share your discoveries, or it can remain your dirty little secret - I won't tell. So while focusing on how to take care of yourself if your spouse has depression, channel your naughty Dora, and start exploring.
Live, Love, Laugh Out Loud, and Other Cheesy Lines
That's it, my sensuous serpents. You now know all my self-care tips when your partner is depressed, and the mantra here is simple: you deserve to feel good. In Lola's playbook, guilt shaming is canceled, only to be replaced with thrill chasing.
So worship your body, pamper your soul, and feed your mind during the tempest of your spouse's depression. Remember, sweeties, no storm lasts forever, and the best thing you can do is ride it out.
FAQs
Darling, loving your partner is great, but you should also save some of that lovin' for your beautiful self. After all, when the tough times are over, your partner will need you up and ready (wink) for your next adventure!
Sweetie, it's a thin line to walk, and that line is called an emotional boundary. Being there for your partner is great, but you can't pour from an empty champagne flute!