Aug/30/2023
Last Update: August 30, 2023
164
8 min read
Hot to Trot or Not? 10 Common Culprits Behind Couples Not Having Sex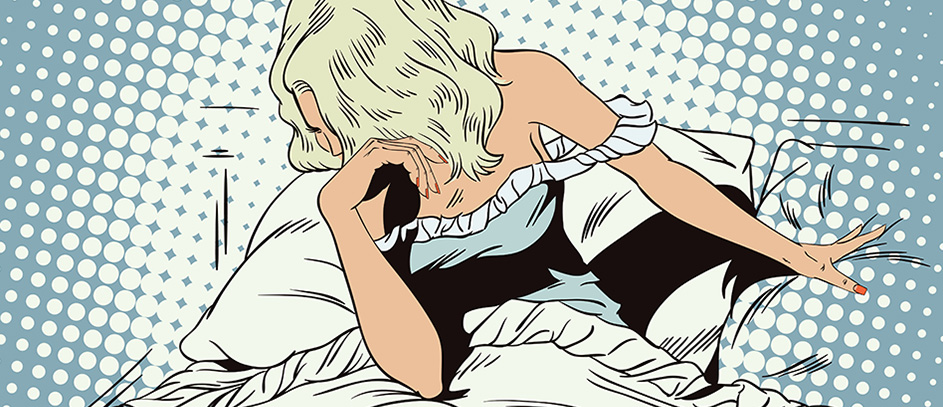 Well, hello, my ravishing readers! It's Lola, your saucy guide back to the bump-and-grind grindstone. So, you're wondering about the colossal reason couples stop having sex.
Yup, even the steamiest romps can cool down to the point where the bedroom feels more like a place for counting sheep than riding the wild pony. Ever felt your love life fizzle from fireworks to duds?
Fear not, my tantalizing tribe, let's undress this intimate issue and stoke the fires of passion. Ready for the ride? Let's dive right in!
The Mystery of the Missing Mojo
Why do couples stop having sex? One day you are humping your way through Kama Sutra, the next, you are more turned on by solving a Sudoku puzzle. A heartbreakingly common tale among those who are going the distance.
The reason couples stop having sex will sometimes hide in that pile of clean laundry on the chair. Or it will lurk behind the deadline pressure. In any case, this interloper is (not so) silently infiltrating your love nest, changing the tune from moans to snores.
But worry not, my pretty passion-chasing pals. If there's anyone who can turn your fizzle back into fireworks, it's the one and only Queen of Sluts. Let's get that mojo back!
"Remember, darlings, a vibrant love life is like a roaring fireplace; if you don't stoke the flames and feed the fire, you'll be left with only ashes!"
10 Common Culprits for Your Dry Spell
Sexless Culprit #1: The Netflix Overdose
Ah, binge-watching! We've all succumbed to the allure of those cliffhangers and plot twists. One episode turns into a season, and suddenly your once-love-nest morphs into a popcorn-littered battleground of series wars. Who needs sex when there's a dramatic murder to solve, right?
The truth is, my lovelies, this digital distraction is a sneaky reason couples stop having sex. Instead of exploring each other's bodies, we're exploring what's trending. So, ask yourself, why do couples stop having sex? Perhaps it's because "just one more episode" became their intimate time thief!
Sexless Culprit #2: The Sex-Stinguishing Effects of Fatigue
Alright, naughties, let's get cheeky about Culprit #2: the all-too-familiar fatigue. Here's the hot gossip: life's not a short, breezy sprint; it's a gritty grind! Juggling work, endless errands, and the dizzying whirl of social soirees, we're often left winded, and not in a fun, breathless way! When it's time to play footsie under the sheets, we're already entwined in a snore symphony.
This sneaky fatigue is a crafty reason couples stop having sex. So, when questioning "Why do couples stop having sex?" consider this: Sometimes, the seductive lull of dreamland overshadows the call of carnal capers. While catching z's is essential, darlings, let's not forget: your bed isn't just for counting sheep!
Sexless Culprit #3: The Stress Tsunami
This is where your hot tango takes a frosty detour. The hurricane of hassles can douse the flame of lust faster than an Eskimo's ice cream.
Battling deadlines, bills, or pesky bosses? You might end up swapping the 'ooh la la's' with 'uh-oh's.' It's a nippy reason couples stop having sex.
These frosty fingers of fret can transform your smokin' love nest into an ice-cold igloo. So, sweethearts, when you ask, "Why do couples stop having sex", remember stress can be a frosty foe. Let's melt that icy intruder and bring the sizzle back!
Sexless Culprit #4: Kids, Work, and Other Bedroom Bandits
Parenthood and work can be so consuming that they gobble up your sexy time like a hungry Pac-Man. These love burglars snatch away your moments of intimacy, leaving you high, dry, and decidedly un-frisky. It's another candid reason couples stop having sex.
The whispers of desire drown amidst the noise of life's relentless demands. So when your bed is more boardroom or nursery than boudoir, remember, it's time to reclaim your stolen treasures from these passion pirates!
Sexless Culprit #5: When Familiarity Creeps Into Fantasy
So, why do couples stop having sex? When your partner's moves are as predictable as the plot of a cheesy rom-com, the sizzle can fizzle. Oh yes, honey, the monster of monotony can chomp away your lust faster than a hot gossip spreads at a high-school reunion.
You don't need a psychic to foresee your bedroom rendezvous when it's caught in a rerun rut. So, keep the 'Meh' Monster at bay, lovers! Time to put some mystery back in your mattress dance!
Sexless Culprit #6: The Body Image Bogeyman
When your mirror shows a ghoul instead of a goddess, your sultry side can take a backseat. This Bogeyman thrives on those 'I'm not enough' moments, tossing a cold shower on your fiery urges. This is a hidden reason couples stop having sex.
When you feel more like a toad than a tantalizing temptress, the bedroom can seem like a horror show. Let's show this Bogeyman the door, my loves. Embrace every curve, every dimple, every you, because your sexy self is more than skin deep!
Sexless Culprit #7: When Devices Disturb the Dance
Social media, games, emails – when screen time starts to steamroll over your steamy sessions, you know who to blame. This fiendish imp turns your enticing bedtime into a blue-light bonanza, edging out the erotic for the electronic.
Instead of being tangled in your lover's arms, if you find yourself tethered to your device, it's time to exorcise this digital demon. Let's restore the balance, lovebirds, and swap those screens for some deliciously devilish dalliances!
Sexless Culprit #8: Health Issues That Hold Hostage Your Humping
This is when various health hiccups decide to become the uninvited third wheel in your love carriage. Everything from chronic pain to hormonal hurricanes can hijack your horniness and turn your bedroom boogie into a sad solo. Your luscious libido might find itself locked up tighter than a prude's purse at a peep show.
And, let's be frank, the only hostage situation you want in the bedroom involves satin ties and safe words. So, let's take a sledgehammer to this libido lockup, my loves, and get those health hiccups under control! And if, for some reason, that is not possible, just remember, there are more ways to spark intimacy than just plain old romp in the sack.
Sexless Culprit #9: Age Ain't Just a Number
Sure, our bods might tweak our tunes as we add more candles to our birthday cake. A droop here, a crinkle there, and a sex drive that occasionally decides to hibernate. The calendar's cruel joke can morph our sexcapades into… well, napcapades. But hey, we're all about turning those grays into glorious play!
Remember, it's never too late for a sexy update. So let's dust off those cobwebs and show 'em that the flame can still flicker with fervor, no matter the tick-tock of your sex clock!
Sexless Culprit #10: When Forever Feels Like Forever
Let's be honest for a sec here, love: monogamy can easily slip into monotony if you are not careful. Yes, I know you love your partner. But honey, it's like condemning yourself to only one flavor of ice cream – even if it's a favorite one of yours, your taste buds will eventually get bored. (No judgments here! Your girl Lola knows a thing or two about craving something spicier than the vanilla sitting around in your, uh, fridge. wink)
But no matter how much you are fed up with the same ol' flavor, that doesn't mean you stop licking altogether! Oh, no, darling! That's what the toppings are for.
So, why not sprinkle some fresh spice on your trusty treats? I can tell you from my own naughty experience that melted chocolate in the right places (or edible underwear) can do wonders. Just let your imagination run wild, and don't be afraid to try something different. Because the only forever we should know is a never-ending feast!
How to Stroke the Flames: A Cheat Sheet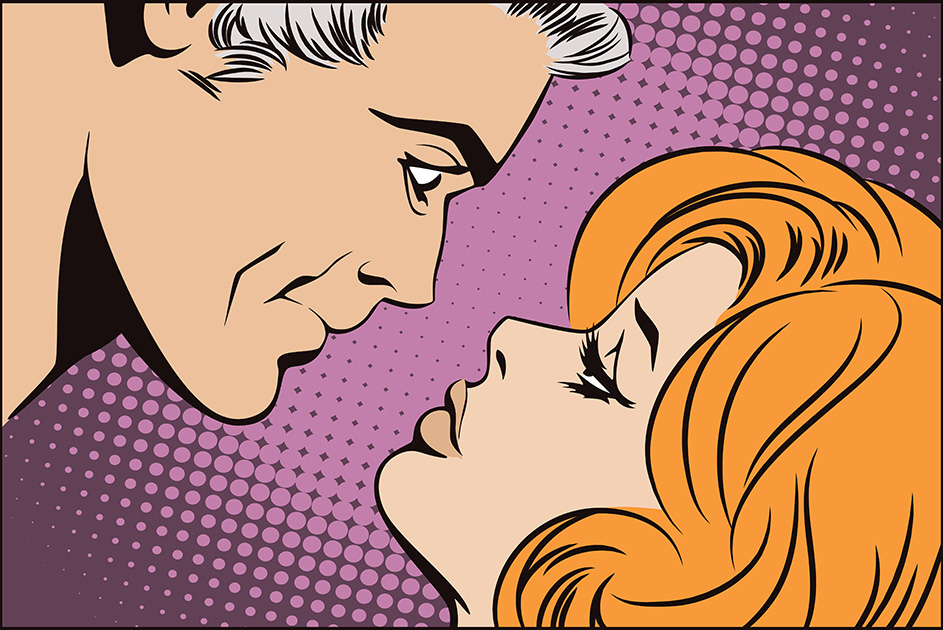 1. Clear Conversations and Dirty Talks
You probably think you know your partner inside out, like that pair of undies your mother bought you ten years ago. But hear me out, my sexy sirens: your old ball and chain might be hiding a hot kink or two. Time to spill the tea on your desires, fears, and wildest fantasies.
2. Unleash the Kinkster Within
Now that you know each other's sexiest fantasies, it's time to slap on a wicked smile and dive nose-first into the sinfully sweet pool of pleasure. From including tantalizing toys in your bedroom routine and exploring foot fetishes to role-playing, variety is what turns your ember into a forest fire.
✍️ Lola Lovegood recommends: Listen up, you lusty lovelies! If being intimate with your partner is as appealing as a piece of stale bread, it's time to bring in the big guns. Meet 'Lelo Smart Wand 2', a vibrating wand that sends pulses through all the right places - his and hers. Also, there's the 'We-Vibe Chorus', a dual-action toy to make sure both of you are hitting all the high notes in perfect harmony.
3. The Power of Planning
Some say that spontaneity is the secret sauce of sexual satisfaction, but a dash of organization can turn a tepid taco into torrid tournedos. Scheduling intimate moments ensures your erotic endeavors don't slip through life's cracks. Calendar cuddles, and your bond and bedroom will be booming!
💡 PRO TIP: Keep your lover guessing with a pinch of unpredictability in the love recipe. Maybe it's a saucy midday message that leaves them blushing at the office, or perhaps a flirty note tucked sneakily into their pocket, found hours later. Break those monotonous chains and fan the flames with a spark of spontaneity.
No Longer Desert Dry: Say Goodbye to Sexless Culprits
Alright, amore-mates. Daily routines and 9-to-5s can kill your drive faster than a cold shower on a hot date. But remember, every couple is as unique and intricate as a snowflake. And the true reason couples stop having sex can sometimes be difficult to pinpoint.
So, it's high time to dust off those inhibitions and reclaim your lost libido. Your sexy sojourn commences here, and the compass is pointing toward Climaxtown. Population? The two of you (or three, or four – whatever tickles your fancy, darlings!). Limitations? Non-existent.
Let's set the world ablaze! Until the next time, my passion pirates! Ahoy!
FAQs
Oh, this one is easy, honey: throw out the damned rulebook! There's a lush labyrinth of kinks, toys, and steamy scripts to explore out there. Find the path that feels the most appealing to both of you and follow its seductive call!
We've all been there once or twice, darling. You are horny as a street cat in April, and your partner feels more like a bear – cranky, tired, with a touch-me-and-you-die kind of vibe. But this is where you talk the talk (dirty in the bedroom, open and honest outside of it). Pinpoint the culprits and banish them from your bedroom (and kitchen, and living room, and shower) once and for all!