❯
Sex Ed
Aug/31/2023
Last Update: August 31, 2023
673
8 min read
No Hablas Sexy? Here's Your Map to the Bed-Language Barrier Breakdown!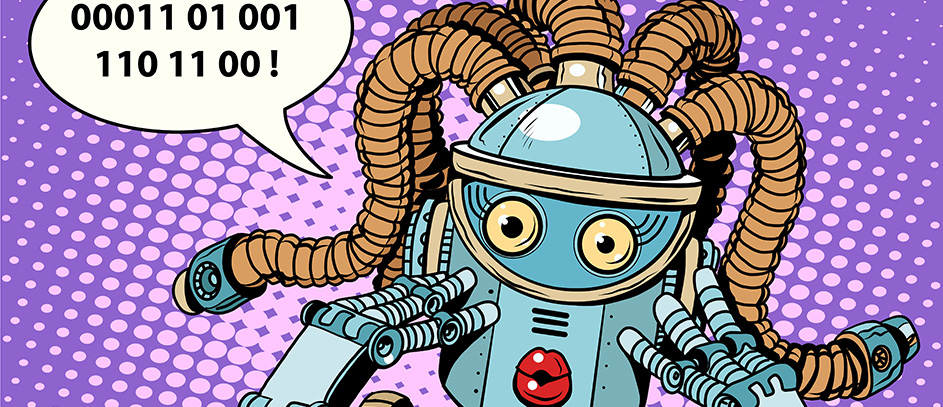 Ever been lost in translation while lost in the sheets? Honey, join the club! It's like traversing a risqué Rosetta Stone; I kid you not.
Take, for instance, my escapade with an Italian stallion named Luigi – a stud who had more horsepower in his Ferrari than in his phrasebook. Picture it: a sultry evening in Bologna, me as bare as a freshly plucked olive, trying to decipher his sexy stutters.
I wanted to figure out how to overcome a language barrier in bed but believe me; it was like trying to square a circle! A little heads up to those learning Italian, "That's not my belly button, Luigi" is definitely not in the beginner's module. Caught between Luigi's fervent flirts and faux pas, it felt like I was stuck in an X-rated charades game, minus the subtitles.
But, hey, when life gives you lemons, what can you do except turn them into delicious gelato? Not to mention laugh your ass off at every hilarious encounter. So, in that regard, grab your dictionaries, darling, because today, we are overcoming language barrier in bed!
Why 'Oui' Sounds Even Sexier When You Don't Speak French
Remember the thrill and the adrenaline-packed mystery of opening presents on Christmas morning as a child? Undressing a chiseled Greek bartender or that Ukrainian girl two doors down is the same – only slightly more X-rated. The anticipation, the heat, they are whispering sweet nothings (or sweet somethings?)… yes, please!
Learning how to overcome a language barrier in bed isn't just about getting to the good stuff; it's about savoring the mystery. And the not knowing part is half the fun, honey!
Skilled Partners Need No Words
Gather round, my lovelies; Lola's got something to say: It's a truth universally acknowledged that a single (wo)man in possession of good bedroom prowess needs no words to make you climax. And when you find yourself a catch like that, overcoming language barrier in bed will be the last of your worries.
Why, you ask? Because you will be having the time of your life, my love. You might not know how to respond to "Me encantas", but his smoky eyes and husky voice will tell you it's something good. The essence of overcoming language barrier in bed is less about deciphering "Je t'aime" from "Je t'adore" and more about reading the rhythm of ragged breaths, interpreting the glossary of gasps, the vocabulary of velvet touches.
💡 PRO TIP: Now, a Lola original. Don't forget to make the most of digital darlings - translation apps! Sounds crazy, but trust me, nothing spells 'foreplay' quite like typing 'I want you to...' into Google Translate and then letting your partner read it in their language. Adds a whole new level of anticipation, doesn't it? But always remember, consent is the sexiest word in every language, my naughty nomads. So, as you gear up to chatter in bed, make sure every 'oui', 'sí', 'да', and 'はい' is as enthusiastic as the romp that follows!
Language Faux Pas: A Comedy of Erotic Mishaps
But above else, think about the memories you'll create. Those hilarious moments when your Swedish lover urged you to "fart", only for you to discover a second too late that it meant picking up your pace (whoopsie) have a tendency to make you laugh decades later. Such anecdotes are the spice we all need in our lives – they make your vanilla latte into dripping melted chocolate all over your naked body.
It's Not All About the Mouth: Creative Ways to Communicate Without Words
Alright, kittens, it's time to roll down our stockings and dig into the juicy stuff: how to overcome a language barrier in bed. While you blurting out 'mamma mia' during orgasm might amuse your partner, it won't clue them in on other important info like using protection. So, let me teach you how you can communicate your wishes and desires, Lola-style.
1. Chit-Chat Before the Chaise Lounge
Oh, darling, let's not forget the golden rule of bedroom rodeo: consent is our sexy safety net! Let's hash out the do's and don'ts before we even reach for the bedside lamp. 'Cause when it comes to how to overcome a language barrier in bed, we're in new territory, honey! So, let's sit down over a glass of bubbly and chat about our boundaries – what tickles your fancy, what's off-limits, and everything in between.
No need to frown; I know you don't speak the same language. But for this little pre-bedtime chat, you're gonna want to whip out your smart devices or go old school with the dictionary because, trust me, hun, you don't want to end up unwittingly nodding away your consent for the wrong hole.
2. Leveraging Limbs and Tongues, i.e., Body Language
My dears, our bodies whisper, speak, and sometimes downright scream our intentions and desires. Want a taste of him? Trailing your finger along his collarbone will effectively clue him in. Craving her attention? A coy smile and a lingering gaze say, "I want you," loud and clear.
"Remember, sweeties, in the game of pleasure; your body is the most eloquent polyglot, so let's turn those language barriers into the sexiest form of body talk!"
3. Do You Speak Eye-Contactese?
Never underestimate the power of the 'come hither' look. Eye contact, my saucy cherubs, can speak volumes. Your eyes can dance with delight, smolder with desire, or sparkle with mischief, all without uttering a single word. In the quest of how to overcome a language barrier in bed, your eyes are your best allies, spilling all your sultry secrets.
4. Touch and Tell
Who needs Google Translate when you have hands that can wander and explore? Trust me, an exploratory caress has an eloquence all its own. Guide your partner's hands to show them what you like and how you like it. Remember, a picture is worth a thousand words, and a touch, a million.
5. The Not-So-Silent Seduction
The symphony of sighs, the orchestra of ohs and ah's – welcome to the universal soundtrack of seduction. You don't need a dictionary when every quiver of delight is a verb, every gasp a sultry noun. Let your body do the talking, and crank up the volume!
6. Games People Play (In Bed, Wink Wink)
Let's not forget the games we can play. Yes, I'm talking about sexy sign language, naughty charades, or even a game of touch and tell. They're fun, flirty, and a fabulous way to learn how to overcome a language barrier in bed.
7. Speak Code to Me
How about a little secret code before we tango under the sheets? Trust me, my dearest; it's as exciting as it sounds. Here's a Lola tip for ya: Dive into your tech toybox, get a little help from our translator buddies, and set up your own naughty Morse code.
Think about it, sugar. A touch here means "more", a squeeze there signals "stop", and perhaps a gentle stroke says "okay". Oh, and that magical question, "Does that feel good?" gets its own special sign. A bit of arm stroking, maybe? Sexy and smart, right? It's all about overcoming language barrier in bed and turning into a sexy secret code. Let the games begin, darling!
Vibrating to Victory: How My Toy Chest Became the Rosetta Stone of Pleasure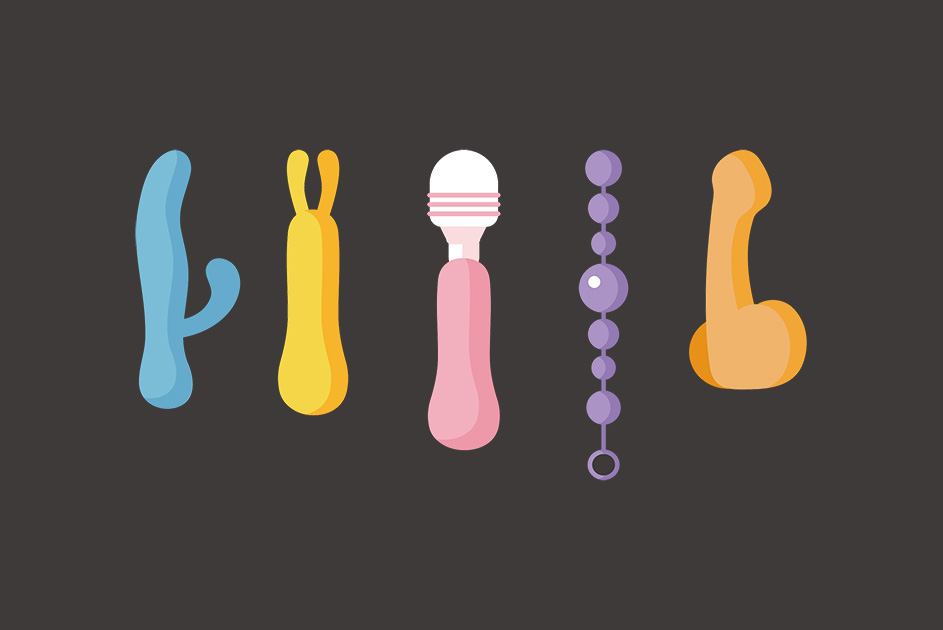 So here we are, my naughty nomads, at the titillating threshold of my toy box. Ah, the carnal cornucopia of kinky gizmos, each one a trusty translator in my quest of how to overcome a language barrier in bed.
Meet My Multilingual Mates
From vibrating virtuosos to dashing dildos, my toy trove is like the United Nations of Utopian delight. One swipe of a bullet vibe's switch, and I'm speaking fluent French, sighing, 'Oh là là!' A twirl of a beaded dildo, and my Italian is as passionate as a star-crossed serenade beneath a balcony.
All Play and No Work Makes Lola a Dull Girl
Peekaboo! My hands may be full, but I'm never too busy to play. Games aren't just child's play, sweeties. Adult toys can help signal desires when your vocabulary fails you. It's the Morse code of lust, and trust me, SOS has never sounded so sweet.
Babel Fish in the Bedroom
Remember Hitchhiker's Guide to the Galaxy? Well, think of sex toys as your very own Babel fish, translating your desires into a language your partner will understand. One buzz says, 'I want you,' another says, 'I need you.' It's about discovering a shared dialect in the language of lust.
So, my kinky compadres, remember, a silent tongue doesn't equate to a silent night. Let your toys talk, your bodies bop, and remember, the path to overcoming language barriers in bed might just be nestled in your naughty drawer. But hey, what happens in Lola's toy box, stays in Lola's toy box. wink
✍️ Lola Lovegood recommends: Darlings, let's add a dash of spice to this polyglot party in the pants, shall we? The classic Magic Wand - it's like the 'please' and 'thank you' of pleasure town. Universally understood, no matter what your mother tongue is. Now, if you're feeling adventurous, get your hands (or other bits) on the We-Vibe Sync 2. It's a treat for the couples out there. Its adjustable fit and remote control function are like an erotic Esperanto, bridging bodies and bringing the big O closer, language barrier or not!
Knocking Language Barriers Down With Sensual Touches
Well, my lovelies, we've twisted, twirled, and toyed our way through this tongue-tying terrain, exploring the sultry and saucy ways how to overcome a language barrier in bed. Instead of viewing language differences as a pesky pebble in our pleasure path, let's embrace them as the ultimate aphrodisiac. Like a burlesque dancer's feather boa, the unknown adds an edge of excitement, a frisson of the forbidden.
Because who needs fluent French when a fluttering eyelash or a timely toy can articulate your ardent desires? Words may be the traditional tango, but darlings, body language and trusty toys are the sultry salsa of sensuality.
So, grab your gadgets and get ready to dive into an ocean of untranslated orgasms. And do share your tales of multilingual mischief; after all, everyone loves a scandalous story. wink
FAQs
Sweetie, laughter in the bedroom is the secret sauce to unforgettable moments! It cuts the tension and creates a bonding experience. Plus, a sense of humor can be as sexy as a well-placed whisper.
Well, darling, my go-to's are as diverse as my shoe collection. But if I had to pick one, I'd say the language of touch never fails. Hands can be quite the chatterboxes, if you catch my drift.
Picture this, darling: a toy doesn't need a translator. It speaks in buzzes, pulses, and vibrations – a universal language of pleasure that needs no dictionary!