❯
Sex Ed
Sep/04/2023
Last Update: September 4, 2023
164
8 min read
AI Sex Toys: Bedroom Gadgets That Thrill or Just Overkill?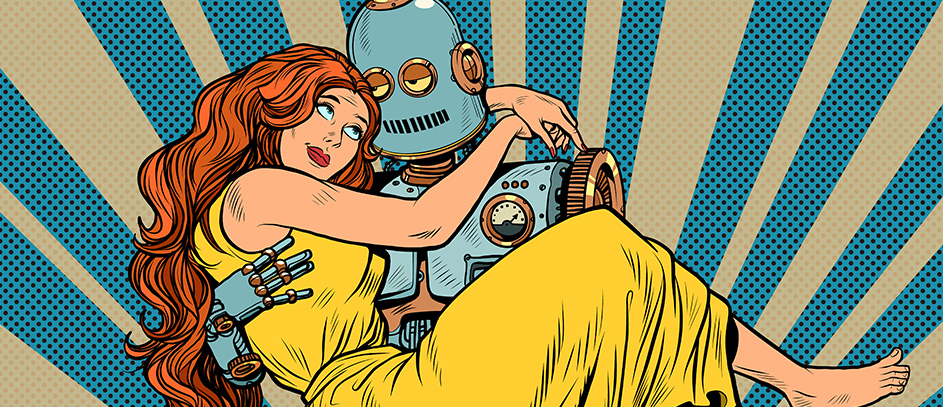 Howdy to all you joy-riders out there! Your gal pal Lola here, inviting you on a rollercoaster ride through the riveting cosmos of AI sex toys – where the future's fondling us in the realm of self-pleasure. Ever had a niggling hunch that your trusty, naughty knick-knack's adjusting its jiggles based on your body's sweet symphony? Or maybe it's morphing its moves to echo those of a considerate Casanova? Believe me; those wild notions have ricocheted in my noggin too!
We're slap bang in the middle of a titillating tech takeover that's rattling our bedrooms' doorknobs, but don't get alarmed – it's more mind-blowing than mind-boggling. Still, don't just take my sultry whisper for it. Join me on a steamy stroll through the frisky new world of AI carnal contraptions and decide for yourself.
Gettin' Down to Brass Tacks: When Your Vibrator Becomes a Valedictorian
Alright, sugarplums, gather 'round! We're about to make a deep dive into a heady cocktail of science, sexy times, and hi-tech hocus pocus.
Now, I bet you're thinking: "Hang on, Lola, what in tarnation is AI, and why's my plaything packing more IQ points than me?" Well, darlings, AI's short for Artificial Intelligence. It's the magic that makes Alexa your chatty confidante, your smartphone a crystal ball, and now, your sex toys as intuitive as the most attentive of lovers. We're talking about artificial intelligence sex toys, folks!
Shake, Rattle, and Roll: More Than Just Good Vibrations
Imagine this: a naughty knick-knack that not only sends you to cloud nine but also learns from your voyage, tuning in to your body's rhythm, speed, and intensity. It's as if the Kama Sutra and Tesla had a salacious love child. These AI sex toys are built to learn from your reactions, responses, and even those deafening "Holy Guacamole!" moments, ensuring each playtime is a smidge better than the last.
Does Your Vibrator Have a Doctorate in Quantum Physics? Mine Does!
Now, this fascinating intersection of science and seduction is a concoction of my two favorite topics. These tiny titillators come loaded with sensors and algorithms, essentially making them your personal pleasure professors. These sensors suss out your body's nuances while the algorithms spin this info into a wickedly wonderful pattern of your likes, loves, and those actions that rocket you straight to seventh heaven.
The pièce de résistance, however, comes when these artificial intelligence sex toys apply their newly-minted knowledge to your future encounters. Picture a plaything that realizes you like a languid warm-up on Tuesday post-yoga, but you're all about the fast and frenzied on Friday nights after a few sips of bubbly. Now, isn't that a thought that sends tingles down your nether regions?
The Good, the Bad, and the Naughty
But hold on, kittens! Before you toss out your old dildos and place your order, let's not forget the question of privacy. The thought of these bedroom bots knowing our intimate desires is like baring our souls (and a whole lot more), and there are valid concerns about where this information ends up. Don't fret, though; most of these tech titans assure us they've got our backs (and our fronts) with top-notch security measures.
So, sweethearts, there you have it. A crash course in the delicious union of science, sex, and artificial intelligence. These AI sex toys are much more than just a passing fad – they're revolutionizing our naughty bits and making our pleasure their top priority.
It's not just about having a good time anymore; it's about optimizing the ride to seventh heaven! In the words of the great Beyonce, "Who runs the world? Dildos. Smart ones.".
"As we stand on the cusp of a sensual singularity, let Lola, your sex toy prophet tell you something: when you see your bedroom playthings become smarter than your ex, you'll know we've created a Brave New World. Enjoy the sex revolution, darling!"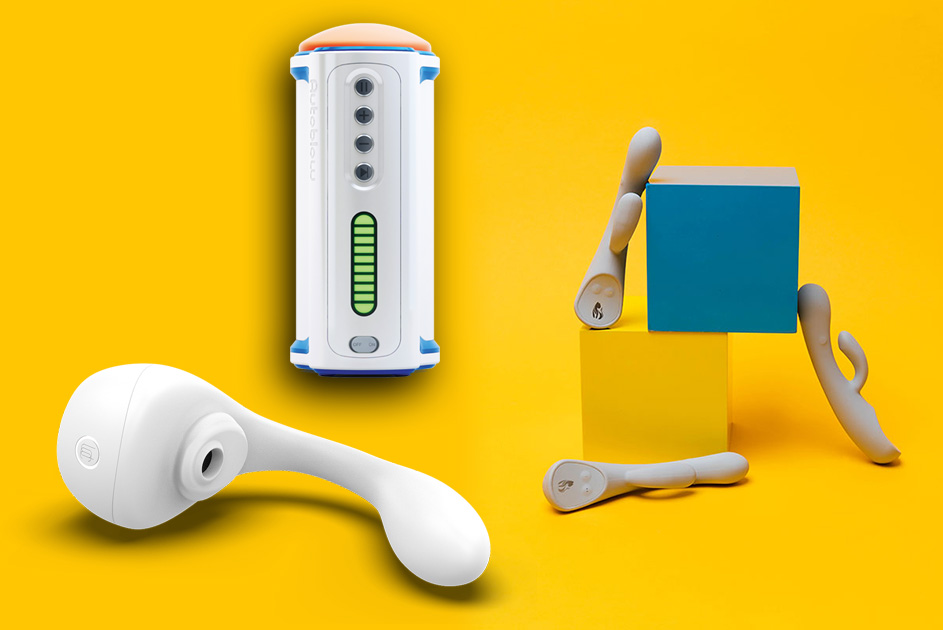 Look What the AI Dragged In: From Brainy Bunnies to Sensitive Sex Robots
Okay, you crazed toy lovers, I've got info that will curl your toes. It turns out there are already a few AI-infused bedroom gadgets you can sample, and boy, do they look tempting. From sleeves that "watch" porn to bots that are akin to modern-day geishas, it looks like the future of sex is already here. We are not in Kansas anymore, Toto!
1. "The One That Got Away": The Saga of HUM
The first sex toy that teased us with its AI potential was HUM, an intuitive white vibe sans buttons. It pledged it would take us places with its out-of-this-world abilities, tuning into our bodies and desires. But, alas, like the hot bastard who never texted back, it ghosted us, never making it past the prototype stage. Yet, its audacious idea lit the fuse for the artificial intelligence sex toys revolution.
2. Anatomy Class With a Twist: The AutoBlow Chronicles
Step right up for the mischievous creation of a few nerds who've likely indulged in more adult content than Ron Jeremy – the spectacular AutoBlow AI. Imagine a device that mimics the moves of a seasoned professional. Yep, we're talking about an AI-primed plaything that's digested more footage of oral action than anyone should admit to. It's like a dream come true – in the naughtiest way possible!
3. Ballad for the Big O: The Lioness Unleashed
Now, let's switch gears to something a smidge classier, shall we? Enter the Lioness, a rabbit-style vibe that charts your hot spots like an eager explorer on a mission. It uses an army of sensors to record the unique dance of your climaxes and then uses this data to choreograph a personal pleasure performance.
4. Silicone Girlfriend Material: Samantha, the Sensor-Packed Sex Doll
Stepping into the realm of sex robots, we meet Samantha, a sensual doll laden with sensors. She has more feeling in her silicone skin than most of your exes ever had. Plus, she can chat you up about anything, from Nietzsche to nipple clamps! Just imagine the post-coital pillow talk!
5. The $12,000 Bombshell: RealDoll X
Behold the RealDoll X, the queen bee of sexbots, priced like a small car and just as curvy. She can moan, remember, and even mold her personality to suit your desires. And gentlemen, she's not alone – a male companion named Henry is set to join her soon! Now that's a threesome I'd sign up for!
6. Long-Distance Love Affair: Teledildonics
Don't think I've forgotten about you, long-distance lovebirds! Teledildonics, now jazzed up with AI, bridges the gap with the OSE 2 vibrator. It's like sending a steamy sext but with real sensations. Get ready for a synchronized climax, no matter the miles between.
💡 PRO TIP: I hear you, darling. Having an intelligent bedroom partner for a change is tempting. But no matter how much they pack in the tech department, don't forget to check the quality of materials in your sexy sidekicks. Remember, body-safe and easy-to-clean toys always trump those with flashy abilities.
Sad, but True
Unfortunately, no matter how much the idea of skillful artificial intelligence sex toys tickles our imagination (and some other parts, too), it is still just an idea. Perhaps, one of the brands, like Autoblow, would soon delight us with some fantasies brought to life, but until then, we'll just have to hold on tightly to our trusted dildos. After all, they've been with us since the beginning of civilization; they surely have a few good years left in them.
So, What's the Verdict? Can AI Sex Toys Rock Our World?
Ah, here we are, the one thing we all really want to know: can these high-tech gadgets really understand what makes us orgasm? Beyond the basic vibrating-thrusting-suction action, I mean?
Well, from what we could see, Lioness is already capable of mapping out your pleasure valley, along with temperature and moisture levels during the climactic peaks. But wet data aside, does she truly know what drives you, or is she simply giving everyone the same combo of pleasure trips?
Or let's talk about Samantha, the other smart cookie in the room. Yes, she can sense your caresses, refuse your invitation to a quick romp, or even lead philosophical debates with you if that's what gets you in the mood. But does she really understand why you crave sassy comebacks, or are your wishes just falling on silicone ears?
The naked truth here is that our silicone bedroom companions are learning all the delicate details of our pleasure – some might even say faster than our human companions. Their skills are getting better by the day. But as for understanding us, we're not quite there… yet.
So, what can we do? The answer, my lascivious learners, is to be patient and give those AI sex toys something to work with. After all, who says you can't donate your orgasms to science? Remember, it's a small dribble for you but a giant climax for AI.
✍️ Lola Lovegood recommends: Need something to warm your bed while waiting for your dildo to earn its Ph.D.? That's what biofeedback toys are for, honey! Try Esca 2 by OhMiBod, a G-spot whisperer that can talk to your smartphone as well as your body. It changes its speed and pattern as it senses your climax is closing in. Sounds squirtingly good, right?
To Bot or Not to Bot?
Well, my sultry soiree-goers, we've explored the captivating corners of AI sex toys, and boy, what a frisky frolic it's been! From titillating ticklers to robo-romeos, we've romped through the sensual spectrum. We stand on the cusp of a carnal coup, where our toys might become our most skilled lovers. Can they decipher our desire dialect? We'll just have to wet… I mean, wait and see.
As your reigning slut-sorceress, I say bring on the bots! The path forward is pulsating with promise, and this pleasure-obsessed Queen is raring for the ride. Until our next dirty dalliance, keep those vibes high and your spirits naughty!
FAQs
Absolutely, darling! Just like any other sex toy, make sure they are body-safe and always keep them clean. Remember, pleasure shouldn't come with a side of worry.
That's the golden question, isn't it? While we're not quite there yet, the future looks promising with toys that can adapt to our bodies and our pleasure.
Well, while they might be quite impressive, let's not forget that we also crave the connection and warmth only our own species can provide. I am all for toys, darling, no doubt about that, but they are just a part of the whole spectrum of sexuality waiting for you out there!