❯
Sex Ed
Aug/25/2023
Last Update: August 25, 2023
299
8 min read
It's a Man's World… Or Is It? Your Guide to Asking a Dude Out!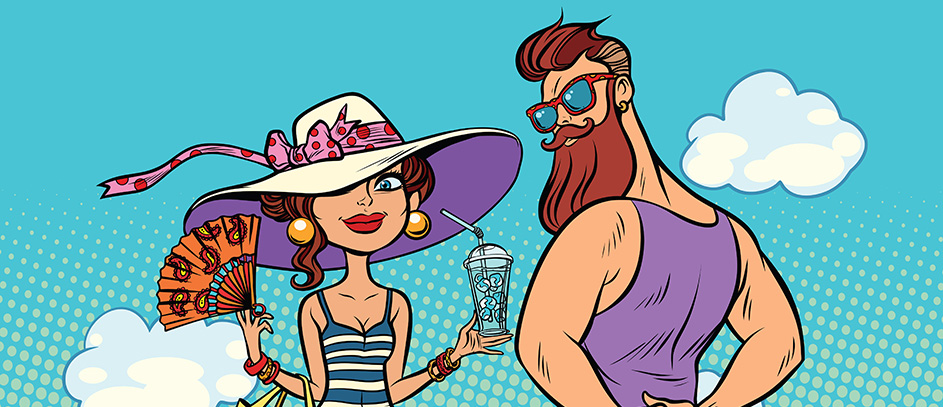 Well, hello, again, my wonderful ladies and lasses. Are you stuck thinking, "How do I ask a guy out?" In the days of yore, only gentlemen had the right to balls and opinions, and we, damsels in distress, could only fan our faces in boredom while waiting for them to man up and pop the question.
But I'm here to tell you: toss that damn rulebook out the bedroom window! Because honey, when it comes to dating, the ladies have just as much prowess on the prowl.
So, if you are wondering, "How do you ask a guy out", fret not – Lola, your Queen of Sluts here, is about to teach you all about it. And believe me; it's a far cry from you sitting on your sexy ass and waiting for the knight in shining armor. It's going to be you in your sparkly stilettos taking the world by storm.
Bait Him, Hook Him, Reel Him In
Let's talk about fishing. And not the boring kind with the lake and a rod in the early morning hours. Oh, no! My kind of fishing has you, a sultry siren, singing a song of seduction and luring your prey in.
The dating pool is actually a vast ocean filled with all kinds of erotic and exotic fish. So, when you find yourself wondering, "How do I ask a guy out?", remember, all you have to do is arm yourself with patience, take your pick, and throw in the right kind of hook.
1. Flirty Baits and Sassy Compliments
Looking at that mouthwatering specimen of masculinity and wrecking your head, thinking, "How can I ask a guy out?" Let's get this straight: he is not a Greek god (no matter how yummy he looks), and you are not some helpless maiden. You are a salacious huntress, and you've just set your eyes on your new target.
The secret is in stroking. His ego, that is. So, throw a couple of flirty remarks about his shirt or lumberjack beard his way. Be playful, breezy, and engaging, and you'll have him hooked in no time.
2. Keep It Sweet, Keep It Short
Ah, so you've piqued his interest. Good. From this point on, it's all about the slow tango of seduction. But that doesn't mean you should be all over him like some exotic rash he picked up on his last trip to Taiwan. No, no, honey.
Keep it light and sweet, just enough to give him a taste of your awesomeness. Then let him imagine how wonderful it would be if he spent more time in your bewitching presence. Because darling, you're not just fishing in the sea – you're the shark, and it's feeding time!
"Ladies, remember, when wondering 'how do I ask a guy out,' your courage to take the first step can turn the tables in the dating game, flipping the script and setting the stage for a romance that's straight out of a steamy novel!"
3. The Art of Seductive Suggestions
In love and war, everything is permitted – and hun, we are about to use this loophole to the fullest. I am talking about an innocent little manipulation that involves planting the idea of you two having the time of your life in his pretty head without explicitly asking him on a date.
Imagine this: you two are vibing together, laughing, talking, and you carefully let one seductive suggestion slip. Perhaps you steer the conversation to that cool new cafe or that live music gig you wanted to go to. Let him picture how cool it would be for you two to be there together. It's a great way to get an answer to "How do you ask a guy out" without actually popping the question.
✍️ Lola Lovegood recommends: Let me share with you one of the most delicious cookies from my jar of wisdom. Fish out his hobbies and interests before you make your wishes known. Discreetly interrogate your mutual friends, even cyberstalk him a tad if needed - you are Indiana Jones, and he is the new mystery you want to unravel. Knowledge is power, and dangling just the right kind of activity in front of him will greatly increase your chances of getting a resounding 'Yes!'
4. The Underestimated Power of Tentative Touches
He missed your feet pointing at him all the time and all those heated stares? Ah, my daring enchantresses, his man brain sometimes needs help.
Fire his engines with a heated brush of your fingers against his own. Or let your hand linger on his arm as you laugh out loud at the corny joke he's telling. Let your tentative touches convey your naughty desires before you even utter, "How do I ask him out?".
5. Wordplay/Foreplay
The question "How do I ask a guy out?" is bubbling inside like champagne. But before we pop that cork, let's tease him with a flirty game. Because no matter what he's packing in his trousers, the brain is his largest sex organ. And that means you need to stir up some action in the upstairs department as well, if you catch my drift.
Think innuendos and playful remarks. Leave him blushing, chuckling, and oh-so-intrigued.
From Flirting to Flat Out Asking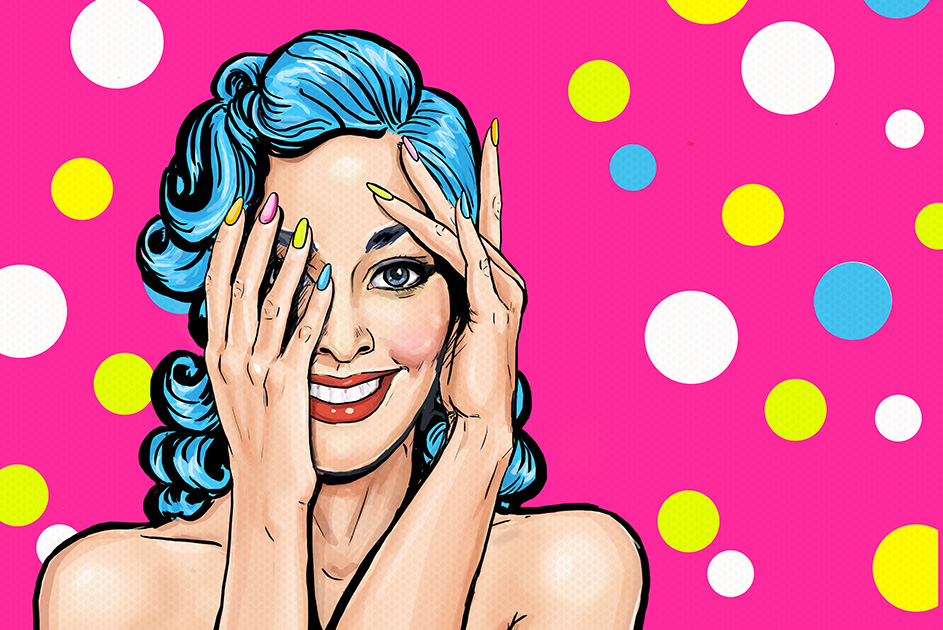 1. The Pre-Ask Warmup
So, you're thinking, "How do I ask a guy out?" Imagine you're the star of a spicy soap opera, about to deliver your passionate confession. But, darling, even stars need the right lighting. Start by spinning a conversation web of shared giggles and interests. The smoother the exchange, the smoother your big question will land, like a hot knife through butter.
💡 PRO TIP: Ladies, here's a saucy secret for when you're contemplating 'how do I ask a guy out': Use your sense of humor to lighten the mood. Cracking a joke or sharing a funny anecdote can be just the right touch to diffuse any tension and make your intention feel more casual. After all, who can resist a lady who can tickle their funny bone while she's proposing a night on the town? So polish those punchlines, darlings, because a good laugh could be your golden ticket to his heart!
2. Sneaky Shenanigans
To all my shy sugarplums thinking, "How do you ask a guy out?", here's a sneaky little tactic: don't frame it as a question. Let it 'slip' during your chat and mention, "Oh, it would be a hoot if we conquered that monstrous burrito together". Voila! You just asked him out, no questions asked!
3. Dressing Up in Confidence
You know what's as attractive as a little black dress? A solid strut of confidence. So when you're mulling over, "How do I ask him out?", swagger your self-assurance like it's the trendiest outfit you own.
Even if butterflies are staging a coup in your belly, keep the facade of serenity. Remember, you're not begging; you're proposing an adventure. Flash that smile and let your spunky spirit shine!
4. The Direct Approach – Uncage the Lioness
For my fearless vixens scratching their heads, asking, "How can I ask a guy out?", here's the audacious answer – straight up ask him! A dose of directness can be as invigorating as a cold margarita on a scorching day. Gaze into his eyes, flash your million-dollar smile, and pop the question. It's gutsy, it's straightforward, and it's as daring as you are!
5. Grace in the Game
Once you've cast the line, be prepared to reel in whatever bites. If he's game, do a victorious hair flip. If he's not, don't let that ruffle your feathers. One guy's 'no' doesn't define your worth or allure, honey.
The Art of Handling Rejection With a Grin!
One would think after all that pondering, "How do I ask a guy out", that the universe would roll out the red carpet and play your victory anthem. Well, my sweet, life's a cheeky devil, and sometimes, the answer is a 'no'. But should that wilt your daisy? Absolutely not!
Think of yourself as a tantalizing dish on a gourmet menu. You're as luscious as a chocolate lava cake, but maybe he craves a vanilla sundae. Does that make you any less scrumptious? Hell no! It's simply a case of different tastes, not a reflection of your desirability.
Give yourself a standing ovation for your bravado, sugar! A 'no' is merely a scenic route, not the final stop. Remember, the world is a buffet of brawny beauties. One 'no' just propels you towards a sizzling 'yes!'.
So keep asking, keep flirting, and keep dazzling!
What If He Says Yes
Cue the confetti, your heart's aflutter – he said 'yes'! After all the "how do you ask a guy out" pep talks, you've hit the jackpot! Now, that's what I'm talking about! But, darling, the adventure's just beginning.
Think of this as your behind-the-scenes sneak peek before the main show. And before you get all head over your Louboutins, there's one more thing to discuss.
No matter how hot/smart/successful this hunk is, he's definitely not some flawless fantasy hero you need to impress. To charm him? Yes. Make him fall crazy in love with you? Definitely.
But that does not mean you should pretend to be someone you are not just to have him like you more. Always be gloriously you. Ditch the masks and let your genuine persona shine. And if he's not into that, then send him on his way and find someone more worthy of your heart-stopping smile. wink
Your Love Life, Your Rules
"How do I ask a guy out?", you ask. Well, sugar, however the hell you want! Be audacious, be direct, be secretive, be sneaky – you're in the driver's seat here! You are the writer of your own love story; the pages are yours to fill.
And if things go south? Remember, even Marilyn had her off days. So march on, seize your love battlefield, and rock it!
FAQs
Honey, don't let a case of nerves stop you from getting what you want. It's okay to feel butterflies in your stomach, but remember they need to fly in formation. Take a deep breath, channel your inner diva, and just ask. Worst case? He says no. The world won't stop spinning!
Sweetie, if he's spending time with you, laughing at your jokes, and seems genuinely interested in your stories, odds are he's into you. But remember, sometimes the only way to truly know is to make a move and ask.
Hun, simply remind him that it's 2023. There are no more barriers and norms you are obligated to stick to. You wanted to ask him out, and you did it – like the goddamn queen you are. There's no need to justify yourself to anyone, no matter how hot they are. wink