❯
Sex Ed
Sep/14/2023
183
7 min read
Get Steamy, Not Melty: The Ultimate Guide To Boiling Silicone Toys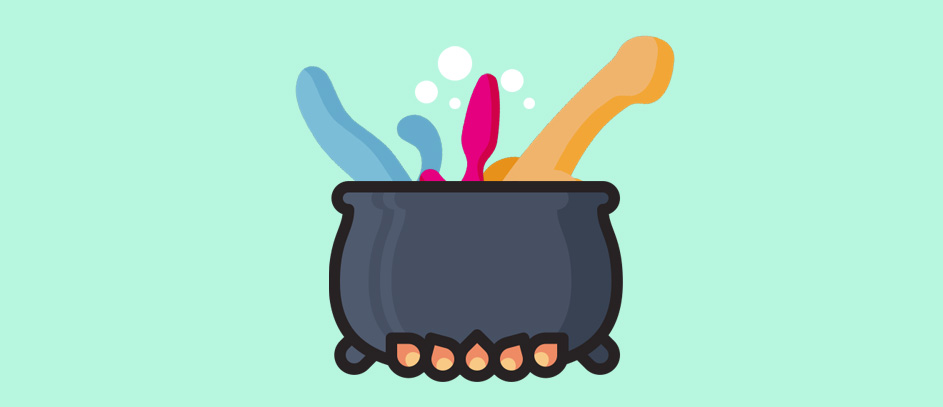 Hey, you sexy beasts! Lola Lovegood here, your Queen of Sluts and all things wonderfully dirty. So, you've got a silicone toy that's seen more action than a motel room on prom night, huh? Well, darling, you're in for a treat – or should I say, your toy is about to get a steamy little spa day. We're talking boiling, babes!
Yep, don't let your toy be the only thing getting hot and bothered; this is one scorching subject that'll make your kettle whistle and your sheets wrinkle. Dive in, and let's make sure that your toy can take the heat without losing its mojo!
Why Silicone Is the MVP in Your Toy Box
Silicone is like the Swiss Army knife of materials. It's versatile, durable, and oh-so-kind to your intimate bits.
Now, imagine silicone as that sexy, dependable partner who knows just how to touch you. Yeah, you know the one. They're smooth, they're flexible, and they've got endurance that can rival a marathon runner…in bed. Silicone's got this luxurious, velvety texture that practically screams, "Stroke me, love me, take me home!"
Plus, it's hypoallergenic. That's right, no nasty rashes or reactions, so you can get down and dirty without the itch. But the pièce de résistance? Silicone plays nice with water-based lubes, making your glide into paradise easier than slipping into a pair of silk sheets.
"Give your rubber ducks a break and let silicone take the spotlight in your wet and wild adventures. Trust me, it's the MVP for a reason."
Turning Up the Heat: Will Your Toys Melt or Thrive?
We're dissecting the oh-so-sensual topic of what the hell happens when you crank up the heat on your beloved silicone gadgets. Will they survive, or will they end up like a fallen soufflé? Ah, yes, the sexy scientist in me is about to come out – goggles on, gloves off, lab coat optional.
Bring the Heat On
First off, silicone is a total champ when it comes to high temperatures; we're talking oven-mitt standards here. In layman's terms? Your sassy little silicone partner can usually withstand heat up to around 500 degrees Fahrenheit. Now, I'm not suggesting you turn your kitchen into a smelting furnace, but this info should give you a lick – er, I mean, a tick – of confidence.
A Word of Caution, Though
Not all silicone toys are created equal. Some might be blended with other materials that turn into a gooey mess when you heat 'em up. That's about as sexy as a cold shower in winter, if you know what I mean. So, always check your toy's credentials like you'd check a date's STD test – meticulously!
Also, let's talk about "boiling" boiling. I mean, you don't want your toy bobbing around in a pot like a rogue lobster tail at a seafood boil. For the love of all things sacred, avoid direct contact with the pot. Maybe nestle it in a colander or a sieve to give it that VIP treatment.
So, to boil or not to boil? If it's pure silicone, you're good to get boiling hot without turning your toy into a Dali painting.
Boiling Over or Just Warm and Cozy? How Other Methods Stack Up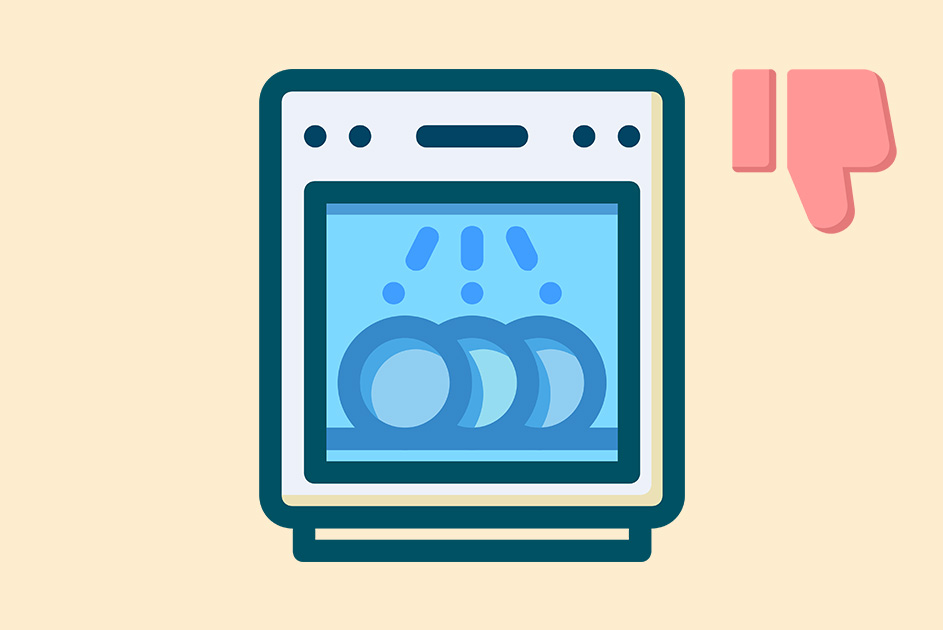 Alright, my luscious lab rats, you know I love it hot – like, boiling hot. But sometimes, even I have to ask, is steamier always dreamier? Let's throw some other contenders into the ring and see who emerges as the king or queen of clean.
Antibacterial Sprays: A Quickie or a Mistake?
Convenient? Hell yeah. Effective? Meh.
While it's a quick fix, it doesn't deep-clean those naughty nooks and crannies as boiling can. Treat antibacterial sprays like a one-night stand: fun for quick encounters but not a long-term commitment.
Dishwasher Rendezvous: A Steamy Affair or a Recipe for Disaster?
Ah, the dishwasher: the lazy lover's dream. Just toss your toy in and forget about it, right? Hold up, hot stuff.
The dishwasher might be fine for your plates and bowls, but your special friend could end up damaged, especially if it's mixed material. Also, who wants their toy mingling with last night's spaghetti?
Alcohol Wipes: Disinfecting or Disappointing?
A little swab here and there with an alcohol wipe feels neat and fuss-free. But be cautious – too much alcohol can dry out your silicone faster than a bar at happy hour.
So darlings, while boiling may take some prep and a bit of your precious time, it's like a committed lover – thorough, deep, and worth every damn minute. Keep it steamy!
From Lukewarm to Boiling Hot: A Step-by-Step Guide
First Base: Tease the Water and Make It Beg
Start by filling a pot with enough water to fully submerge your toy, but not so much that it overflows. You don't want to flood your passion palace, but you do want to give your toy the deep, wet experience it deserves.
Second Base: Get to the Boiling Point
Once your pot is all filled up, place it on the stove and turn that heat up. Baby, let it simmer until it's boiling like a love potion on a full moon night. If you've got a thermometer, aim for 212 degrees Fahrenheit or 100 degrees Celsius. We're going for hot, not molten lava!
Third Base: Slip It In…Gently
Alright, it's the moment of truth. Before you plunge your toy into the steamy abyss, ensure it's making zero contact with the bottom of the pot. Use a colander or some tongs – whatever gives your toy that VIP lounge experience.
Remember, the aim is to pamper your silicone, not char-broil it. Lower it in and let it soak for about 10 minutes.
Home Run: The Aftercare Ritual
Fish your toy out, but be careful – it'll be hotter than a shirtless firefighter calendar. Let it cool down to room temperature before you give it the next rendezvous on your calendar. And, oh, make sure to give it a good rinse to wash away its sins.
💡 PRO TIP: Ever think about warming up your silicone toys before playtime? A little dip in some warm water (not boiling this time!) can elevate your sensual experience from 'Ooh' to 'Oh my God, yes!' It's like the difference between hugging a snowman and cuddling up to a warm, sexy human. It just feels more...intimate.
Red Flags and Meltdowns: What Not to Do When It Gets Steamy
Yeah, we all like playing fast and loose, but there are some lines you just shouldn't cross – unless you want to be stuck with a toy that's limp, melted, or downright ruined. Let's get into the nitty-gritty, shall we?
Skip the Whirlpool: No Microwaving, Baby!
Look, I get it; microwaves are the gods of convenience. But if you love your toy, don't put it in the microwave. Unless, of course, you want to see it deforming in ways that are more terrifying than titillating.
Sidestep the Sauna: Hot Tubs Aren't Toy-Friendly
It might sound romantic to take your toy for a whirl in the hot tub, but that's a one-way ticket to ruining your silicone pal. The chemicals in hot tubs can react badly with your toy, causing it to deteriorate faster than a celebrity marriage.
The Avoidable Threesome: Keep Silicone Away from Silicone
You'd think they'd get along like a house on fire, but nah. Silicone lube can break down silicone toys. So, if you're planning a steamy session, opt for water-based lubricants. Think of it like a food allergy – sometimes the body just says, "Nope!".
Detox Dilemma: Stay Clear of Harsh Cleaners
Last but not least, skip the bleach and industrial-strength cleaners. These may kill germs, but they'll also murder your toy – and not in a good way. Stick to toy-friendly cleaning solutions to keep the passion alive.
Remember, loves, your toys bring you pleasure; it's only fair you treat them right. Avoid these red flags, and you'll avoid a sexy-time meltdown.
All Steamed Up and Ready to Play: Final Thoughts
Well, my pleasure-seeking pyros, we've journeyed from tepid waters to a boiling climax, and now we're all in the know. Trust me, after this steamy session, you'll be treating your silicone treasures like the precious gems they are – only hotter.
So, my darlings, next time you're feeling a bit dirty- in the best way possible, of course – remember this sultry guide. Whether you're going for the long boil or opting for quickies with other cleaning methods, just keep it hot, keep it safe, and above all, keep it kinky. Until our next adventure, stay wet and wild!
FAQs
Great question! Generally, a little 3-5 minute hot tub sesh for your toy should do the trick. Just make sure you're not leaving it in there like forgotten pasta – nobody likes a mushy mess.
Nope, nope, nope! Stick to pure, boiling H2O. Adding soaps or chemicals could degrade your toy and turn your pleasure into a pitfall. Why mess with a good thing?
Yikes, please don't toss your electric toys in boiling water unless you want to host a very different kind of pool party! Read the manufacturer's guidelines for cleaning toys with electrical components.