❯
Sex Ed
Sep/12/2023
288
7 min read
Are You Sleeping With a Sexy Sociopath? 5 Signs to Watch Out For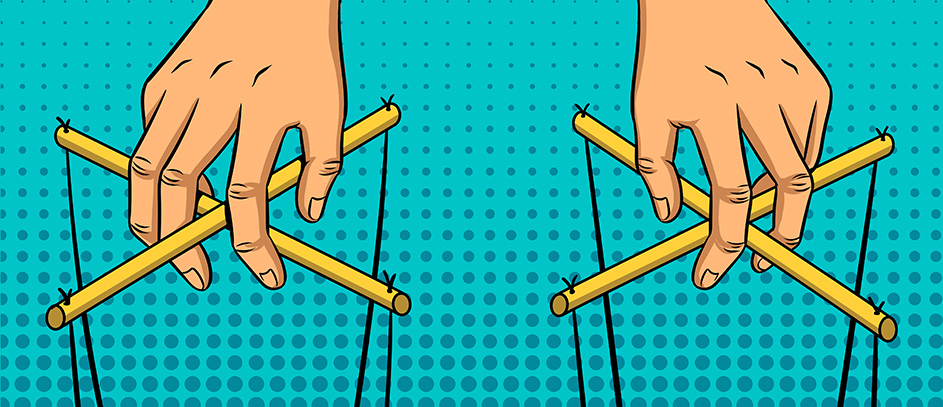 Hey, sexy beasts! Now, you're probably wondering, "Lola, you're the connoisseur of kink, the sultana of sex toys; why the hell are you diving into the psyche?". Well, sugar, sometimes you gotta check out the control center of your partner's joystick, you know?
That's why today we're delving deep – like girthy dildo deep – into the signs you might be dating a sociopath. Don't get me wrong; I've had my share of crazies, but sociopaths are a whole other level of mind-fuckery you need to be aware of. So, strap in (or on) because we're about to take a wild ride down the tunnel of love-gone-wrong!
Sociopath 101: The Crash Course You Never Knew You Needed
Oh, honey, if you thought navigating the world of butt plugs and Ben Wa balls was complicated, wait until you meet a sociopath. They're the Rubik's Cubes of the dating pool – a fascinating mind game, but often just as frustrating. And not the good kind of "tie-me-up-and-make-me-beg" frustration, either. We're talking about emotional blue balls here!
So, what is a sociopath? Well, picture this: a super-charming partner who knows just how to push your buttons – in bed and out. Sounds dreamy, right? But unlike your go-to vibrator, these humans come with a twist – they lack a conscience. Oopsie!
The battery of empathy in their sexy chassis? Totally dead. At first glance, they're everything you've fantasized about, but eventually, you'll notice they're as emotionally available as a dildo is warm-blooded.
Don't get it twisted, sugar. Sociopaths aren't all serial killers and scam artists. Some of them could be sitting right next to you at a swinger's party, and you'd never know – until you're tied up in emotional knots tighter than a Shibari rope bondage.
So, are you dating a cold-as-ice hottie with a penchant for emotional manipulation? Keep reading because we're about to unlock this Pandora's box of love – and not in the way you're used to!
5 Signs You Might Be Dating a Sociopath
1. They Charm the Pants Off You – Literally
Let's kick this off with the weapon of mass seduction: charm. You know how there's always that one vibrator that purrs just right, hits your sweet spots, and has you moaning louder than a banshee? Sociopaths are like that.
These are the Casanovas and the Cleopatras who know just what to say, how to touch, and when to give you that irresistible look. They've got your pants flying off faster than you can say, "Take me". But here's the kicker – once they've gotten what they want, they might just ghost, leaving you as emotionally unsatisfied as a rabbit vibrator with dead batteries.
"A sociopath may seem as tempting as a discreet public quickie, but trust me, honey, the aftermath is messier than a lube spill on silk sheets."
2. Your Emotional Roller Coaster Has More Loops Than My Toy Collection
Let's talk mood swings! If your love life feels like you're riding a roller coaster designed by someone on psychedelics, it's one of the signs you might be dating a sociopath. Trust me; these folks could give my expansive toy collection a run for its money in terms of unpredictability.
One minute they're whispering sweet nothings into your ear; the next, they're colder than a steel butt plug in a freezer. You never know what you're going to get, but odds are it won't be an orgasmic emotional connection.
3. Zero Guilt, Zero Responsibility: When 'Sorry' Is Just a Word
Sociopaths have a false advertising issue with the word "sorry". They throw it around like beads at a Mardi Gras parade, but don't be fooled. For them, "sorry" is as hollow as a strap-on – functional on the outside but devoid of any real depth or feeling. They may cheat, lie, or manipulate, yet feel zero remorse. For them, life's a kinky game where they're both the dom and the sub, bending the rules without a safe word in sight.
4. When Your Love Life Feels Like a Bad Movie Plot
Ah, sweeties, you know those cheesy rom-coms where everything seems too good to be true? Well, with a sociopath, it's like you're living in one – except you're suddenly in a plot twist darker than my kinkiest fantasies. They'll play the hero, the doting lover, and sometimes even the victim.
Oh, the drama! They should get an Oscar for their performance in "Gaslighting: The Movie". If you find yourself questioning your sanity more often than you question the number of butt plugs one person should own, darling, it might be time to yell, "CUT!" and exit stage left.
5. Secret Lives and Lies: What's in Their Closet, Besides Skeletons?
Move over, skeletons and kinky handcuffs – there are bigger secrets lurking in the sociopath's closet. I'm talking fake identities, hidden families, or worse, secret affairs that could fill a season's worth of a telenovela. When the thrill of unearthing their dirty secrets feels less like a game of sexy detective and more like you're assembling a case for "Law & Order: SVD (Sociopath Victims Division)", then you know you've hit the jackpot of red flags.
So, my luscious lovebugs, if these signs are as glaring as neon signs in a dark sex dungeon, maybe it's time to say "thank u, next". Trust me, some holes – especially the emotional ones – are better left unfilled. wink
💡 PRO TIP: Darlings, just like you wouldn't venture into anal play without a generous helping of lube, don't dive into the dating pool without a good ol' background check. Nope, I'm not talking FBI-level stalking - just some casual social media sleuthing. Look for inconsistencies, bizarre posts, or an unsettling lack of past relationship evidence.
So You've Got a Sociopath in Your Bed: Now What?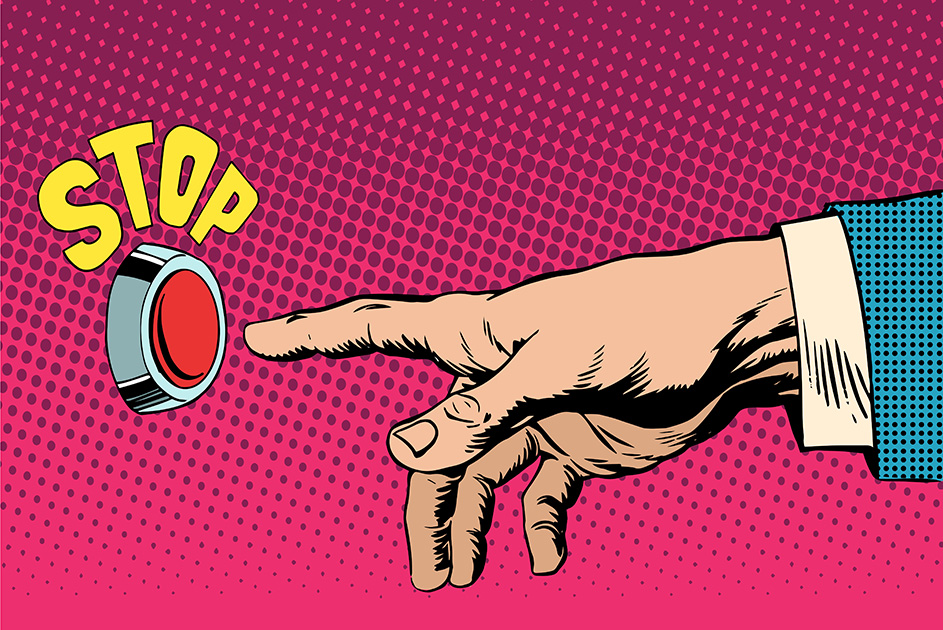 Oh, my little kinksters, we've dived deep into this taboo topic, haven't we? Now, imagine you've just uncovered that your latest squeeze is more twisted than my favorite anal beads. What's a horny adventurer to do?
1. Eject and Reject!
The first piece of advice, hotcakes, is to get out. I mean, I love me a good roleplay, but this is one scenario you don't want to act out till the final curtain. There's a fine line between "Ooh, choke me, daddy" and actually fearing for your life. So, eject that human faster than a squirting dildo, okay?
2. Safe Space Is a Must
Just like you sanitize your toys after some messy play, cleanse your life of this toxic charmer. Block 'em, delete 'em, do whatever you need to do to keep that sociopath at a sexting distance. It might feel hard at first – unlike some other things we wish were hard – but trust me, it's for the better.
3. Listen to Your Gut
You know that tingling you get down there when you spot the perfect toy? Your gut knows what's up in matters of love, too. If something feels off, chances are, it probably is. So take off those rose-colored ball gags and listen to your intuition.
4. Consult the Kink Council
Talk to friends and family, or hey, even shoot me a DM. Sometimes, we're too wrapped up in the drama to see the red flags – even if they're as visible as nipple clamps at a nudist beach. A fresh set of eyes can help you see the situation for what it is: a hot mess you need to avoid.
5. Keep Your Toys Close, but Your Boundaries Closer
I always say: if they don't respect your safe word, they don't deserve to share your bed – or your life. Set those boundaries like you're setting up a sex swing – firm and secure.
✍️ Lola Lovegood recommends: If you've got a spare moment between your sexcapades, grab a copy of The Sociopath Next Door by Martha Stout. It's a steamy read, but not in the way you're used to. We're talking psychological foreplay, the kind that arms you with the tools to spot a sociopath faster than I can locate my G-spot with a new toy. Knowledge is power, and in this case, it's your best condom against emotional STDs (Sociopathically Transmitted Dramas).
You Do You – But Watch Your Back (And Heart, and Everything Else)
Alright, you saucy devils, we've thrust deep into the red-hot topic of signs you might be dating a sociopath. And while we all crave a little danger to spice up our love lives – like that tantalizing edge-of-orgasm suspense – this is one type of edging you want to avoid.
Honey, life's too short for bad sex and even worse relationships. So if your partner's more manipulative than my magic wand on its highest setting, it's time to hit the "off" button and eject that love battery. Your future self – and future orgasms – will thank you. wink
FAQs
Sugar, you can make a lot of things work – a 10-inch dildo, a love swing in a studio apartment – but a relationship with a sociopath? You're better off trying to make a vibrator battery last forever. Short answer: No, sweet cheeks.
Honey, if by "bad", you mean "will likely emotionally manipulate and gaslight you", then yes. It might start off hotter than candle wax on your nipples, but trust me, the emotional burns can be way worse. Stick to bad boys, not bad-for-you boys. wink
Like removing a too-big butt plug, you've got to be gentle but firm. Involve friends, family, or even the authorities if you're concerned about safety. Keep records of any shady stuff. Basically, wrap yourself in emotional latex and prepare for a clean break.