❯
Sex Ed
Jun/06/2023
Last Update: June 6, 2023
468
8 min read
From Sexting to Nex-ting: Your Ultimate Guide to Getting It on Digitally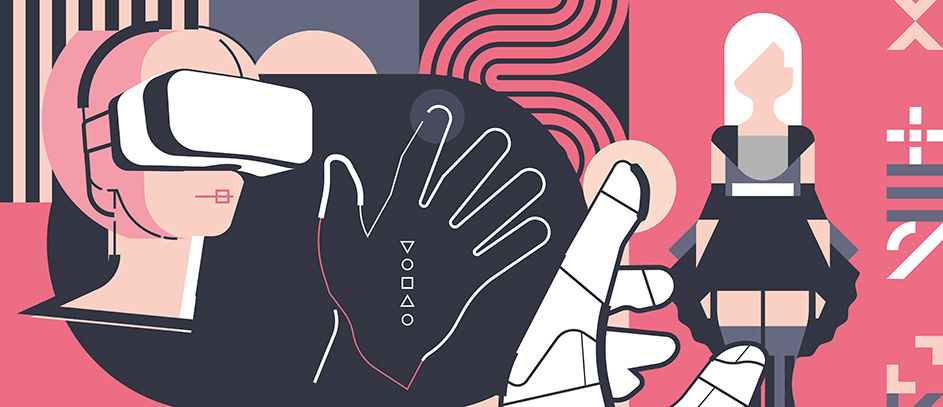 Hey there, my cheeky internet lovers! Your Slutty Sovereign, Lola Lovegood, is here with the down-and-dirty on how to have virtual sex that will send your pulses racing faster than your internet connection. Think you're the bee's knees in bed? Well, sugar, this ain't your grandma's bingo night – it's time to get virtually kinky!
I've got a trunk full of virtual sex tips that will have you shaking in your Ethernet cables. Prepare to become a master of the digital dirty, armed with the knowledge to send shockwaves through the Wi-Fi and turn your online dalliances into a pleasure parade. So, strip down to your birthday suit (or your comfy PJs, we don't judge here), and let's dive headfirst into this cybernetic pleasure dome!
The Real Deal on Fake Deals: Why You Should Get Virtual
Knock, knock! Who's there? It's the future, darling, and it's asking why you're not neck-deep in the digital dating pool, learning how to have virtual sex. Yes, yes, I know, the real thing feels oh-so-good, but hear me out.
Cybersex is like your favorite takeout – it delivers! You could be chilling in Sydney while your partner's in San Francisco, and you both can still get jiggy with it.
And the best part? It adds a spicy new dimension to your relationship, keeping things exciting and novel, no matter the distance. Plus, it's a fun way to explore your fantasies, giving you a taste of the exotic right from your living room.
But how to have cybersex that's as satisfying as a well-made bed after a long day? For that, your digital diva Lola is here, ready to lead you down the sultry path of virtual satisfaction. In the realm of cybersex, we're all just a few clicks away from a digital climax that could break the sound barrier!
"Don't fret, your mischievous maestro Lola has got your back (and front), armed with virtual sex tips and a guide on how to have sex online."
Upgrade Your Sex Toy Crate for the Digital Age
In the land of the digital, we swap satin for software, murmurs for megabytes, and skin-to-skin for silicone. There's a dizzying array of gadgets out there, all designed to turn your online adventures into a symphony of satisfaction. From remote-controlled toys that let your lover take the reins from anywhere in the world to VR experiences that make your kinkiest dreams come true, it's all about finding your pleasure protocol.
No Touch? No Problem! Toys to Make You Moan from Miles Away
Alright, my tech-horny cherubs, let's delve into my treasure chest and pick out some of the sexiest toys for our virtual escapades.
Topping my list is the Lovense Lush 3, a saucy little vibrator that your partner can control via an app from miles away, sure to have you writhing in delight. Then we have the We-Vibe Chorus, a couples toy that not only syncs to your movements but can also be controlled remotely – talk about a power trip!
For penis-havers, don't miss out on the Kiiroo Onyx+, which pairs with a sexy app to mimic the motions of your partner. And let's not forget the OhMiBod Fuse, a vibrator that pairs with Kiiroo devices for interactive play.
So, whip out those digital wallets and make some room in your old toy box. It's time to level up your pleasure chest with devices that will have you singing sweet serenades, even when you're going solo.
How to Have Cybersex: Creating an Intimate Atmosphere Online
Ah, my sexy cyborgs, let's dish on dialing up the mood for our online odyssey. We're not just swapping data here, we're about to swap some serious heat.
Picture dimmed lights, sultry melodies serenading you, perhaps a risqué ensemble to set the heart racing. We're here to discover how to have virtual sex that's as tantalizing and thrilling as a physical tryst, right?
As IRL, the vibe is the key. You want your partner to see you in the perfect light – and I do mean the light. Ditch the cold, clinical fluorescents, ignite some candles, and let the gentle luminescence accentuate your delicious curves and angles. Remember, you're the maestro of this sultry symphony.
✍️ Lola Lovegood recommends: Here's Lola's little black book of trusted platforms:
It's All About the Perfect Timing
Curious about how to have cybersex that leaves you gasping and craving another round? The secret, my sweet sinners, is in the timing. Just as you wouldn't hustle your beau from the doorstep to the bedroom (well, not every time), you shouldn't rush your virtual undressing.
Like a good strip tease, it's all about the build-up. Make them wait, make them beg, flirt, tantalize, and when the moment is perfectly ripe, let the grand spectacle unfold. Let's just say, the Internet wasn't only made for fast downloads – sometimes, a slow upload can be much, much more satisfying!
From Foreplay to Climax: Virtual Sex Tips
The power of prose can be your secret weapon when it comes to figuring out how to have virtual sex that leaves you both panting for an encore. Your language should be as spicy as a habanero pepper and twice as hot.
Don't just type what you'd like to do; paint a picture of how it feels, how it echoes, how it savors. Your tantalizing text should transport your partner to your side, making them tremble with electric anticipation. Remember, in the digital dimension, your words are your caress, your aroma, your flavor. Use them like a master artist wielding their brush.
💡 PRO TIP: When you're getting your virtual vixen on, don't forget about the power of auditory allure. Yes, visuals are captivating, but sounds, oh my, can they rev up the heat! So, next time you're in the throes of digital delight, let your inhibitions fly and fill the virtual space with your deliciously decadent sounds. Moans, whispers, and even a lusty giggle can heighten the experience, making your partner's toes curl even from miles away.
Now, about the main event, it's not so different from the offline opus. The game is all about slow burns, teasing, cranking up the heat until it's unbearable. And then, when you're at your limit, let the tidal wave of ecstasy wash over you.
But how does one orchestrate this symphony online? It's all about harmonizing your actions, directing each other, echoing each other's reactions.
So, what are my top virtual sex tips of the day? Patience, my naughty novices, mindfulness, and most importantly, being present in the thrilling now. Because, just like in physical passion, the voyage is often just as delectable as the climax.
The Virtual Kinkster: Fun Ways to Experiment Online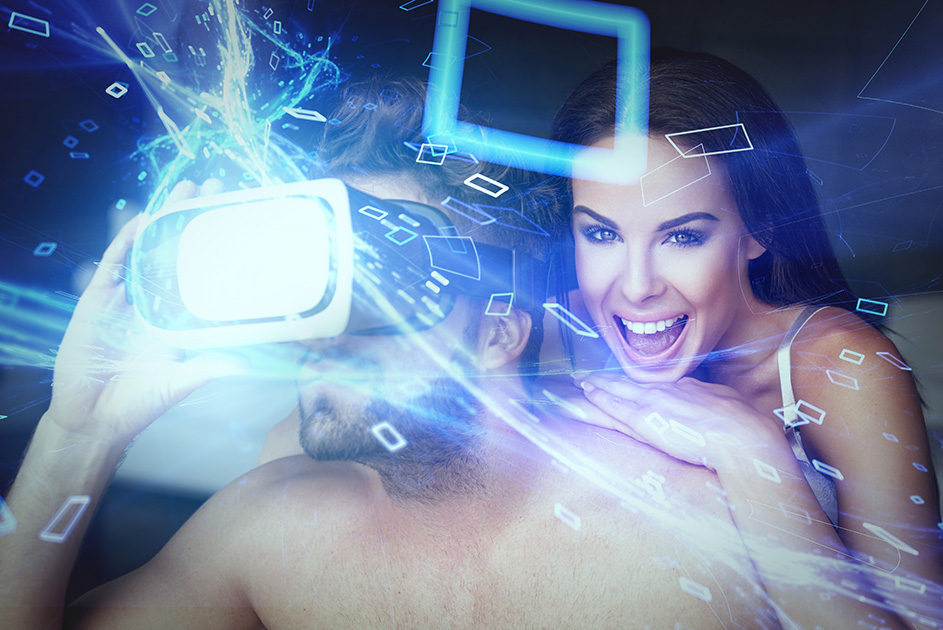 Well, my mischievous matrix mavericks, the good times roll far beyond just figuring out how to have virtual sex. There's a vast universe of cyber kinks out there, beckoning for your exploration.
Ever daydreamed about role-playing? This is your chance to let your inner actress or actor shine. What about dabbling in some BDSM? Online bondage can be just as electrifying as the real thing, if you've got a wicked imagination.
Never Yawn in the Cyber-Sex Zone: Keeping Your Online Play Exciting
Just because we're frolicking in the virtual realm doesn't mean monotony should be invited to the party. If you're pondering how to have cybersex that stays as fresh as morning dew and as tantalizing as a forbidden fruit, remember: variety is the magic potion.
Shake up your usual antics, try new positions (indeed, even in the virtual sphere), toy around with different gadgets, or even switch platforms. Keep nudging your boundaries, keep discovering, keep playing. After all, the only cap on your pleasure is the sky of your imagination.
Safety First: Navigating Consent and Other Tips
Just like we put the 'P' in pleasure, we also need to put the 'S' in safety, my web wildlings. This isn't just a guide about how to have sex online; it's also your roadmap to navigating the digital bedroom. Consent, as always, is our North Star.
Just because we're surfing the virtual waves doesn't mean we ditch our terrestrial manners. So, always check in with your partner and ensure they're riding the same wave. No matter how mild or wild your fantasies may be, they're only delectable if everyone's having a ball.
How to Avoid Leaks and Peeps
Now, while we're on the subject of safety, let's address privacy. My treasure chest of virtual sex tips wouldn't be complete without this gem: always remember the Internet is as public as a city square. There's no foolproof curtain of privacy, so be judicious about what you share.
Also, think about getting a different phone number, keep an eye on potential legal landmines surrounding certain forms of virtual sex in your region, and remember the golden rule of masking your face. After all, the only peeping we're interested in involves Tom and his mischievous antics!
Logging Off: My Parting Words on How to Have Virtual Sex
Alright, my saucy cybernauts, it's time to power down. But before I click 'Exit', here's the juicy bit: understanding how to have virtual sex is just dipping your toes into the ocean of online ecstasy. It's about keeping the ride bumpy, the laughs hearty, and consent front and center. So, tuck my virtual sex tips under your pillow, and don't forget to keep diving deep into the waves of exploration, innovation, and sheer pleasure.
Remember, the Internet is your amusement park, and you're in control of the roller coaster. So strap in, press the pedal to the metal, and zoom towards your bliss. Until our paths cross again in the vast expanse of the cyber realm, stay deliciously wicked!
FAQs
Great question, my safety-first siren! Always remember that consent is crucial, even in the virtual realm. Keep your personal details private, and consider using a different phone number for your online escapades. Also, stay informed about potential legal issues surrounding virtual sex in your region.
Boredom, be gone! The virtual world is a playground of possibilities. Change up your routine, try new positions, experiment with different toys, or even switch platforms. Variety is the magic potion to keep things fresh and exciting!
For virtual sex, I'd recommend app-controlled toys, as they can be operated from anywhere and add a new level of interactive fun. These include vibrators, strokers, and even butt plugs. So, upgrade your sex toy crate for the digital age!