❯
Sex Ed
May/31/2023
Last Update: May 31, 2023
653
8 min read
From Virginal to Vibrant: A Beginner's Guide to Vibrators and How to Make Them Your BFF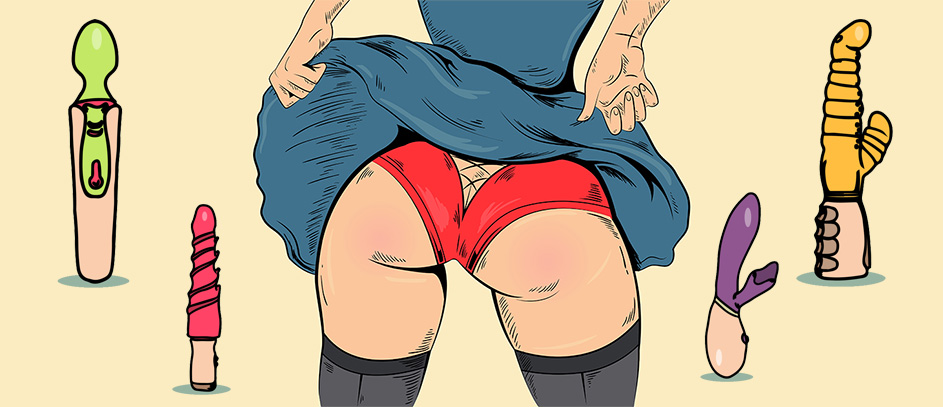 Well, hello there, sexy creatures. So, you've decided to dive into the vibrant world of vibrators, haven't you? Good on you! It's a buzzing wonderland out there, and I'm here to guide you on your journey of how to use a vibrator.
From tickling your fancy in traditional ways to exploring trails that even Lewis and Clark would deem daring, there's a treasure trove of ways to use a vibrator, each one more exciting than the last. So, unbutton your inhibitions and prepare to experience pleasure so intense it'll make you see stars even in broad daylight.
Good Vibes Only: Why You Need to Befriend a Vibrator
Alright, boys and girls, gather 'round. It's time to spill the tea on why vibrators are the unsung heroes of our bedrooms.
You see, these buzzing beauties aren't just for solo missions. Oh no, they're the Swiss Army Knives of sexual pleasure – versatile, reliable, and always ready to hit the spot. Trust me, these little wizards can take you on an orgasmic journey that would make even Neil Armstrong say, 'Damn, that's one giant leap for mankind!'
"Whether you're single, taken, or it's complicated, knowing how to use a vibrator for intense orgasms can turn your pleasure from 'meh' to 'mind-blowing'."
A Vibrator Isn't Just a Girl's Best Friend
For the gents out there, a vibrator can be your wingman, helping you discover new pleasure points, giving your usual five-knuckle shuffle a turbo boost, or even guiding you to the promised land of the P-spot. And for the ladies, well, let's just say a vibrator can become the key to unlocking an orgasmic Pandora's box that even Zeus would be jealous of.
You see, a vibrator can provide a constant, unyielding pleasure that mere mortals sometimes can't. But don't worry, no egos were harmed in the writing of this blog. It's not a competition but rather an invitation to expand your pleasure possibilities. So, let's get ready to buzz, shall we?
The Buzzing Bazaar: Picking Your Pleasure Wand
Alright, it's time to get down to the nitty-gritty, the part where we play matchmaker and find you the vibrator of your dreams. So, before you learn how to use a vibrator, let's dive into the tantalizing toybox and figure out what type of vibrator will have you moaning faster than you can say 'battery-operated boyfriend'!
1. Size and Shape: It's a Personal Affair
Don't let anyone fool you: size does matter – when it comes to your first vibrator, that is. Are you in the mood for a discrete pocket rocket, or are you ready to embrace a mammoth magic wand that screams 'go big or go home'? Remember, darlings, comfort is the name of the game here, and pleasure is your winning trophy.
2. Material Girl (or Boy): Soft, Hard, or Something in Between?
Vibrators come in a smorgasbord of tantalizing textures. From silky silicone to rigid plastic, and even jiggly jelly-like materials that would make a teething baby jealous, each offers its own unique sensation. Consider what makes your skin sing and your spine tingle.
3. Power Play: Energizer Bunny or One-Hit Wonder?
Think about your pleasure pattern. Are you a wham-bam-thank-you-ma'am kind of person, or do you prefer a sensual marathon that would put the Energizer bunny to shame? Choose a power source that complements your play style.
4. Vibration Variations: The Rollercoaster of Pleasure
When pondering how to use a vibrator, remember that your options are as diverse as a box of Bertie Bott's Every Flavour Beans. Some prefer a constant purr, while others love a wild ride of unpredictable pulses. Don't be a wallflower – embrace the multitude of ways to use a vibrator and make your pleasure soar!
The Big O-lympics: Turning Your Vibrator Into a Gold Medalist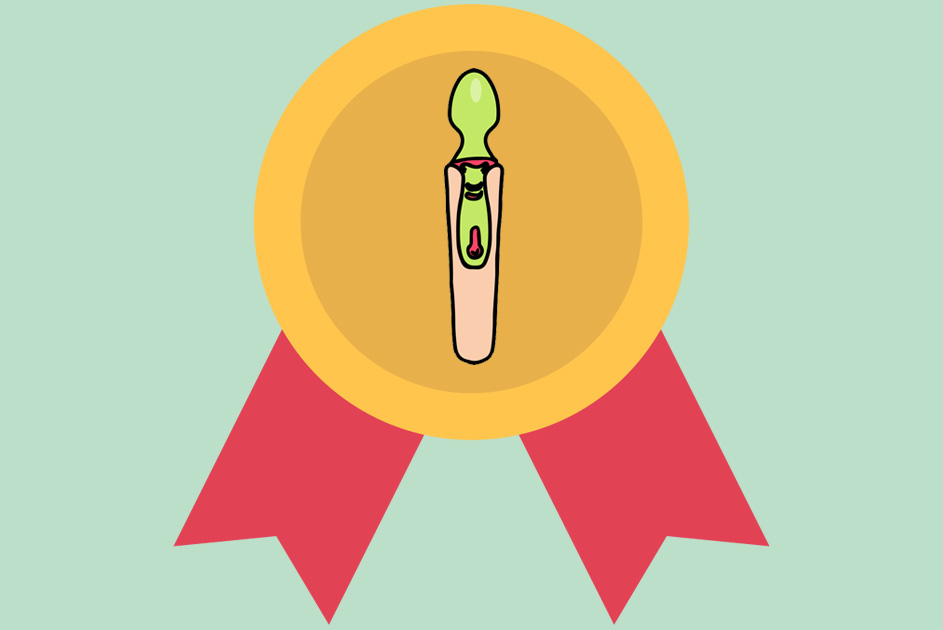 Are you ready to take the leap from vibrator virgin to buzz wizard and learn how to use a vibrator for intense orgasms? Excellent! Hold onto your pants (or don't, because who needs those anyway)? – we're about to embark on a rollercoaster ride to Orgasmville with your vibrator in the driver's seat!
1. Comfort Is Key: Setting the Scene for a Sexy Soiree
Your maiden voyage on the good ship 'Vibrator' should be as relaxed as a Sunday morning in bed. Set the stage for your intimate encounter. Light some candles, hit play on that sensual Spotify playlist (you know the one), and make sure the only interruptions you'll have are the 'Oh my gods' escaping your lips.
2. Map Your Pleasure Points: You're Columbus, Your Body Is America
Before you let your vibrator loose, take a voyage of discovery across your body's landscape. Find those sweet spots that make your toes curl. And remember, a vibrator isn't just a genital genius – it can be a master of other erogenous zones like the tantalizing twins (that's your nipples, folks), your inner thighs, or even the sexy no-man's land of the perineum.
3. Lube Up: The Slip' N Slide of Sex
When it comes to vibrators, lube isn't just your friend, it's your bestie. It can elevate your experience from 'Oh, that's nice' to 'Holy mother of orgasms, Batman!'.
💡 PRO TIP: When choosing a lube for your new vibrating partner-in-crime, water-based is the way to go. Silicone-based lubes can damage silicone toys (and we certainly don't want that!). Water-based lubes are toy-friendly, easy to clean up, and won't leave you feeling like you've taken a dip in an oil slick.
4. Slow and Steady Wins the Race
Start with a slow, sensual crawl and gradually crank up the heat. Discovering the best ways to use a vibrator for intense orgasms is like finding the perfect rhythm to your favorite song – it takes a bit of time and practice, but oh boy, when you hit that sweet spot… it's a full-on eargasm. Or, in this case, a full-blown orgasm.
5. Mix It Up: Your Bedroom Is the Best Buffet in Town
Remember, darlings, variety is the hot sauce of your sex life. Try different positions, speeds, and patterns. Use it during your solo love concerts or as a tantalizing duet with your partner. So, throw away the rule book, let your inhibitions loose, and don't be afraid to get a little… or a lot… creative.
Safety and Sparkles: Keeping Your Buzz Buddy in Top Shape
It's time for a teeny bit of serious talk. Yes, yes, I know, Lola talking seriously might seem like a fish riding a bicycle, but hey, safety first, right? So, slide into your comfiest chair because we're about to dive into some essential safety tips and cleaning advice that will keep your trusty vibe humming along happily.
Body Love: Your Pleasure Palace Deserves Respect
When you're learning the tantalizing ways to use a vibrator, remember this golden rule: Your body is a temple, not a demolition site. Pain and pleasure are as different as night and day, folks. If something feels like a prickly cactus rather than a smooth ride, it's time to hit the brakes.
Scrub-a-Dub-Dub: Your Vibrator Needs a Bath, Too
Cleanliness isn't just next to godliness, it's the VIP guest at the pleasure party. Give your vibe a good scrub before and after each rendezvous. Most vibes are as fond of water as a rubber ducky, so get that toy cleaner or mild soap and give it a spa day!
Hide and Seek: Stashing Your Secret Agent
Stow away your vibrating virtuoso in a clean, dry hidey-hole. Let's avoid a Toy Story scenario, shall we? No mixing Woody and Buzz – it's best to store your toys separately to avoid any unsavory exchanges.
No More Vanilla: The Pleasure Spectrum to Choose From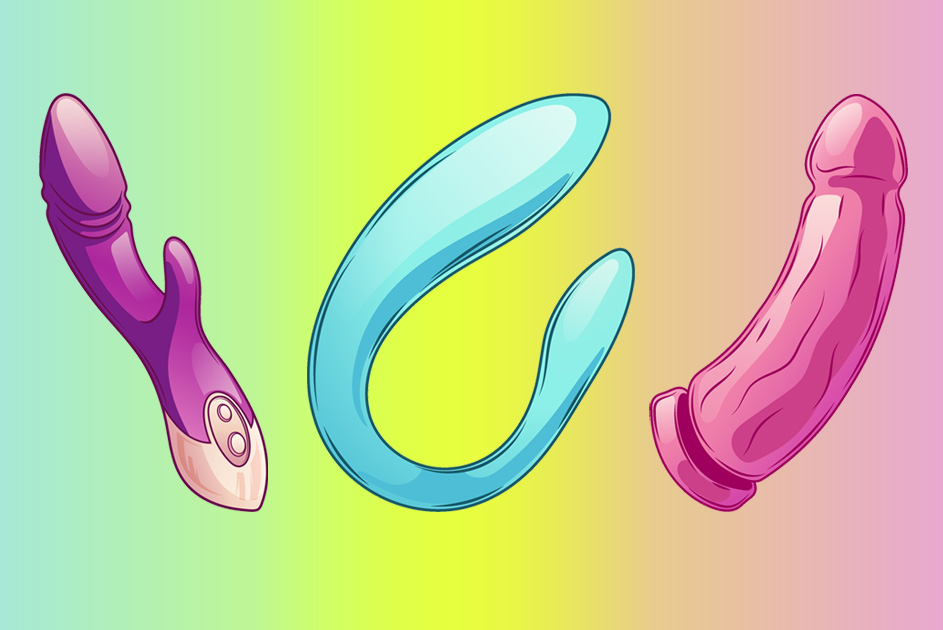 Now that you have learned the basics and got a handle on things (wink), it's time to step right into this pleasure-filled buffet and pick your poison. Each type of vibrator brings its unique flavor to the table, so why not sample them all?
1. Bullet Vibrators: Pocket Rockets
Don't let their size fool you; these petite powerhouses pack a punch. Bullets are the perfect secret agents for beginners on a mission to discover how to use a vibrator. They're small, they're mighty, and they know just where to hit to make you see stars.
2. Rabbit Vibrators: The Dual Dancers
Hop into the world of rabbit vibrators for a pleasure-packed journey of simultaneous internal and external stimulation. These bad boys are perfect for those who like it all, offering a multitude of ways to use a vibrator and reach the pleasure peak.
3. Wand Vibrators: Pleasure on a Stick
Prepare for some magic because these aren't your ordinary fairy godmother's wands. Known for their earth-shattering vibrations, these pleasure scepters are ready to cast a spell on you that leaves you breathless.
4. G-Spot Vibrators: The G-Spot Genies
Ready for an intense orgasmic journey? Let the G-spot vibrator guide you. Like a seasoned treasure hunter, it knows just where to dig to unearth your pleasure potential.
5. Prostate Vibrators: The P-Spot Pioneers
Adventure awaits with the prostate vibrators, the Indiana Jones of the pleasure world. These daring devices are the ticket to a whole new world of prostate pleasure.
6. Couples Vibrators: The Love Doves
Ready to share the pleasure spotlight with your partner? Couples vibrators are here to turn your ordinary lovemaking into a shared journey of orgasmic bliss.
✍️ Lola Lovegood recommends: For those taking their first thrilling steps into the world of vibrators, I'd strongly recommend starting with a classic like the Lelo Mona 2. For those looking for a little more discretion (for when mom decides to visit unannounced, yikes!), try the Lelo Nea 2. And let's not forget my bi-curious and bisexual couples: the We-Vibe Chorus is a couples' vibrator that's sure to spice up your shared pleasure.
You've Graduated from Vibe School: What's Next?
Hats off to you, my cheeky prodigies! You've sizzled your way through the various ways to use a vibrator, and now you're on a one-way train to Climaxville. With a vibrator in your holster, you're ready to go where no orgasm has gone before.
So, why wait? It's time to start your adventure, grab your vibe, and unleash your inner pleasure beast. Let the orgasmic games begin!
FAQs
The best vibrator for you is one that turns you on just by looking at it. Consider what you like in your pleasure play. If it's internal stimulation, go for a G-spot vibrator. If it's all about the clit, a bullet or wand might be your best friend.
Absolutely, darling! A vibrator can add a whole new level of fun to your couple's play. It's all about exploring new ways to use a vibrator to amplify your mutual pleasure.
Oh, you bet! From clitoral to G-spot, from blended to multiple orgasms, learning how to use a vibrator can unlock an array of orgasmic delights. So, get exploring and have fun!