❯
Sex Ed
Jun/08/2023
Last Update: June 8, 2023
316
8 min read
P-Spot Massagers, Plugs, Dildos, or Beads: The Battle of Anal Titans!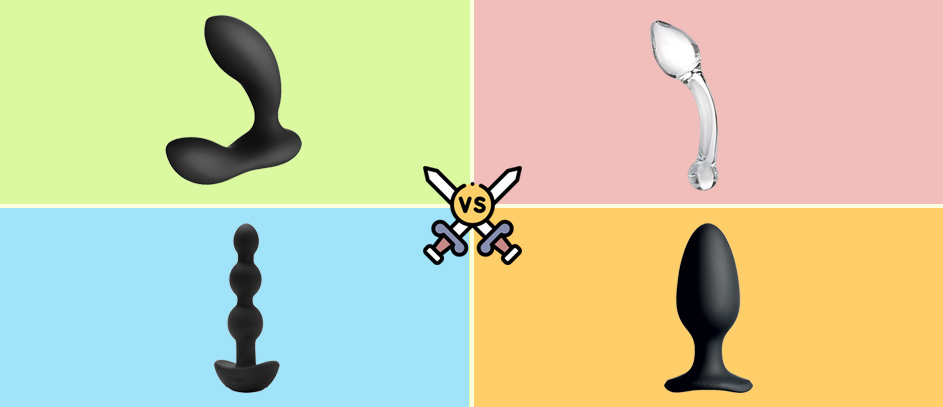 Hello, my lusty compatriots! Vlad the Not-Impaler here, your resident "small package, big fun" aficionado. Hold on to your pants because we're delving into the dark depths of butt bliss more profound than my modest manhood on its proudest day. We're getting down and dirty with butt plugs, prostate massagers, and a whole carnival of anal toys that can turn your back alley into a decadent delight boulevard.
This isn't just a showdown; it's a full-on rumpus of all things that can make your rear end sing like a choir boy on Sunday. Prostate massager, my own mighty mini, is the star of the show. But don't dismiss the curtain-raisers; they've got some tricks up their… well, you get the idea. So, butts up, lads and lasses, because we're about to explore the good, the bad, and the naughty of these delightful toys. Let's get this party started!
The Unsung Heroes: Why Butt Plugs Could Be Your New Backdoor BFF
The Good
Plugs, my friends, are like the silent heroes of the anal world. They may not strut around like dildos – the peacocks of the pleasure world – but boy, do they know how to show you a good time. They're like the Robin to your Batman in a derrière-themed superhero saga, always ready to leap into action when duty calls. Small but mighty, they know how to hit the right spots – much like your friend Vlad here.
The Bad
Every hero has a tragic flaw, and our butt-plug buddies are no different. For one, they might not offer that satisfying stretch if you're accustomed to Richard's redwood. But then again, who among us can truly fill Richard's shoes – or anything else, for that matter? They also have a knack for playing a slightly too literal game of 'hide and seek' in your nether regions.
The Tiny, Yet Mighty
In spite of these minor missteps, plugs stand tall (figuratively, of course) in my treasure chest of titillation. Their petite proportions make them a go-to for rookies and those seeking a less formidable foray into backdoor bliss. Plus, they're primo for prepping the runway for more sizable incoming aircraft – and trust me, Vlad is your seasoned air traffic controller.
Dildos: The Mighty Monarchs of the Bedroom
The Good
Let's rap about the big boys on the block, the dildos. These are the old-school ogres of orgasm, the star attraction, the footlong in the sexual subway. They're like that trusty old friend who's been delivering the goods since the dawn of time. They're grand, they're gallant, and they can stuff you silly in ways my 4-inch comrade only dreams of.
The Bad
Yet, using an anal dildo isn't all rainbows and unicorns. It can be as daunting as a charging bull, especially for the uninitiated. Sometimes, it's like an overeager lover – eager to please, but just a tad too much. Like Richard and his Godzilla, crashing your cozy movie night with his monstrous member. Can't a smaller guy catch a break?
The Long and Short of It
Despite its potential to over-deliver, an anal dildo commands respect. It's the choice du jour for those who crave more than a mere tickle. It offers the satisfying stretch that a butt plug or my mini-me might not. It's a timeless pick for timeless titillation.
💡 PRO TIP: Now, onto the golden rule of any backdoor business - lube, lube, and more lube. Water-based lubes are generally a safe bet as they are compatible with most toys and are easy to clean. Just remember, if you're playing with silicone toys, avoid silicone-based lubes, as they can damage the material. And remember, the journey is just as important as the destination, so take your time, apply generously, and reapply as needed.
Anal Beads: The Dark Horses in the Pleasure Race
The Good
Let's swerve a little and discuss the covert charmers of carnal delights: anal beads. They're like an adrenaline-fueled roller coaster, each ball adding a new twist. Picture a conga line of ecstasy shimmying through your secret tunnel, each bead inducing a gasp that rivals the shock of witnessing Richard's behemoth for the first time.
The Bad
But the path of pleasure isn't without its potholes. Beads can be a wee bit slippery when you're lost in the throes of ecstasy. And timing is everything when it comes to the grand finale. Yank them out too swiftly, and you might find yourself on an unexpected trip to the stratosphere!
The Pop, Drop, and Roll
Despite these minor speedbumps, beads are a titillating treat. Each little ball delivers a distinct pop, a gratifying drop, and a dizzying roll. They might not be everyone's cup of tea, but for those who appreciate their rhythm, they're a raunchy roller coaster between the sheets!
The P-Spot Massager: The Undisputed Pleasure Pugilist?
The Good
Enter the P-spot massager, my personal pleasure chariot. This little dynamo is like the Energizer bunny of the bedroom, tirelessly working overtime to hit all the bullseyes. It's more than a mere toy; it's a journey, a wild ride that takes you to places you never thought you'd visit without leaving your cozy boudoir.
The Bad
However, every pleasure has its poison. The P-spot massager is not everyone's weapon of choice. It asks for a dash of daring, an eagerness to venture into the wild yonder of your own anatomy. Some folks prefer to keep their adventures above the waist, and that's perfectly fine. Additionally, it concentrates its efforts on one particular region, so if you're a fan of the pleasure buffet, it might leave you craving more.
The Prostate Punch
Despite its narrow focus, the P-spot massager dishes out what I affectionately dubbed the "prostate punch". It's less of a Mike Tyson right hook and more of a tidal wave of ecstasy that knocks you off your feet and leaves you panting for round two. It's like your secret superpower, an uncharted gold mine that can catapult a casual roll in the hay into a seismic event.
✍️ Vlad the Not-Impaler recommends: Alright, it's time for Vlad's top picks in the world of anal delights. My absolute favorite has to be the 'Nexus Revo Stealth 2.0'. This bad boy is smooth, versatile, and hits the spot like a dream. For those who prefer a more traditional experience, the 'Lelo Hugo' is another gem I swear by, with its ergonomic design and varying intensity settings. And if you're just starting out, the 'b-Vibe Snug Plug 1' is a compact yet mighty contender that'll ease you into the game.
How to Choose Your Own Ass-tounding Avenger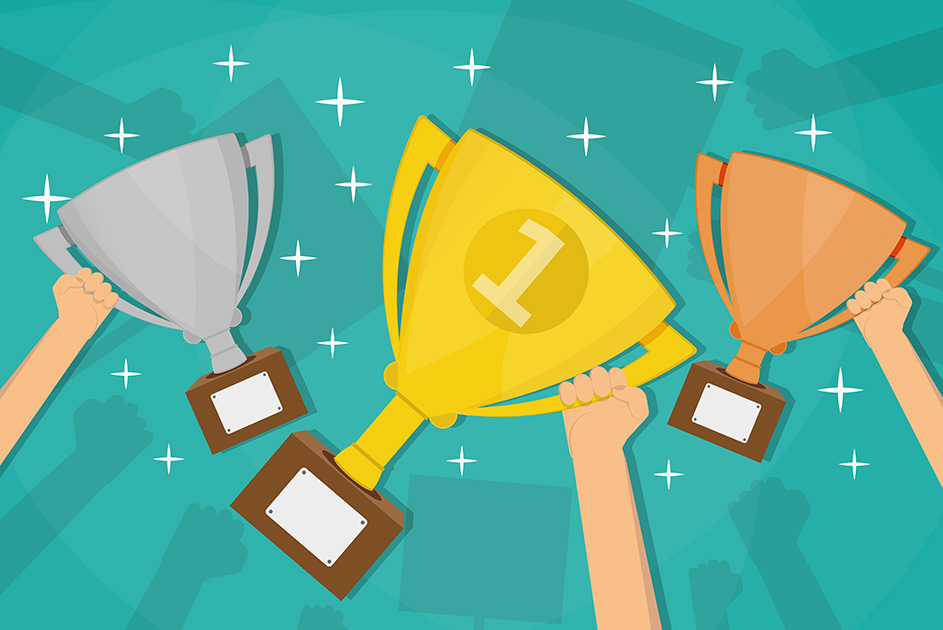 After all that titillating talk, you must be pondering, "Vlad, with this smorgasbord of backdoor goodies, how do I pick my champion?". Fear not, my bottom-loving brethren. Here are some things you want to consider when picking a plaything for your bootyful journey.
Material
First things first, let's talk about the material. Now, I know size matters (trust me, I do), but the material is equally important. If you're in for a silky soiree, silicone is your knight in shining armor. It's the Rolls Royce of anal toys – sophisticated, luxurious, and purring smoothly along your back alley.
Other options include glass, stainless steel, wood, and stone, as well as different versions of plastic and rubber. That said, you must be careful about the quality of the material and its porosity.
Size
Onto size. If you're a greenhorn, don't aim for the stars straight away. Start pint-sized and gradually level up, akin to my daily adventures with my 4-inch compadre. For instance, beads are the perfect comrades for beginners, starting off petite and progressively upsizing, allowing you to dictate the tempo. There are also anal training kits that come with goods of varying sizes.
Hands-Free
In case you're on the hunt for a hands-free fiesta, the P-spot massager is your holy grail. It's like having your own personal valet, taking care of the nitty-gritty while you recline and relish the pleasure. Other options include a vibrating anal dildo or a plug.
"Exploring the world of anal play is like unlocking a secret door to pleasure. Whether it's a butt plug, dildo, anal beads, or a prostate massager, remember – it's your adventure. So, dive in, and don't forget to enjoy the ride!"
Vibrations
For those with a soft spot for vibrations, the vibrating butt plug is your new confidante. It'll burble and purr its way into your affections (or rather, your rear end) quicker than you can say "Buzz Lightyear". But if you are into something more substantial, there are always anal vibrators that come with a range of options and patterns that will keep you occupied for weeks.
Wearable During Sex
For the daring souls looking to add an extra pinch of spice during their intimate escapades, a wearable butt plug is your perfect bedfellow. It's like a tantalizing secret, weaving an additional strand of pleasure into your usual frolics. But depending on your bedroom antiques, you can also try an anal vibrator or beads.
Most Like a Real Penis
If you're on the prowl for something mirroring the authentic experience, then the dildo takes the cake. It's the spitting image of a real penis, minus the hassle of the man attached.
The Rear-End Rumble: Who Emerges Victorious?
So, who clinches the title in this ass-tounding showdown, you ponder? Well, my thrill-seeking compadre, the ball's in your court. It's your derriere, your decree.
Whether you're a devotee of the unassuming butt plug, the classic dildo, the surprise package of beads, or you fancy the P-spot massager like this humble scribe, keep in mind it's all about cutting loose and discovering your unique path to pleasure. And always remember, my modest member and I are on standby, prepped to plunge into the tightest corners to guide you through this wonderland of rump-romping revelry!
FAQs
Hey there, newbie! First off, congrats on deciding to explore this exciting new territory. As a starter, you might want to begin your journey with something small and non-threatening. A petite silicone butt plug or a string of beads are great choices. Just remember, like my four-inch buddy, it's not about the size but how you use it. Happy exploring!
Keeping your toys clean is super important! After each use, clean your toys with warm water and a toy-friendly cleaner. Make sure they're completely dry before storing them. It's like caring for a pet – only this one doesn't bark or scratch your furniture!
Preparing for anal play is a bit like getting ready for a marathon – you need to stretch, warm up, and, most importantly, take it slow. First off, cleanliness is key. Some people prefer to take a shower or use an anal douche for that extra peace of mind. Start with a sensual massage around your perineum and anus to relax the muscles. And remember, lube is your best friend here – don't skimp on it!