Oct/24/2022
Last Update: June 26, 2023
777
7 min read
I Got Fucked By Blackzilla! Shane Diesel Suction Dildo Review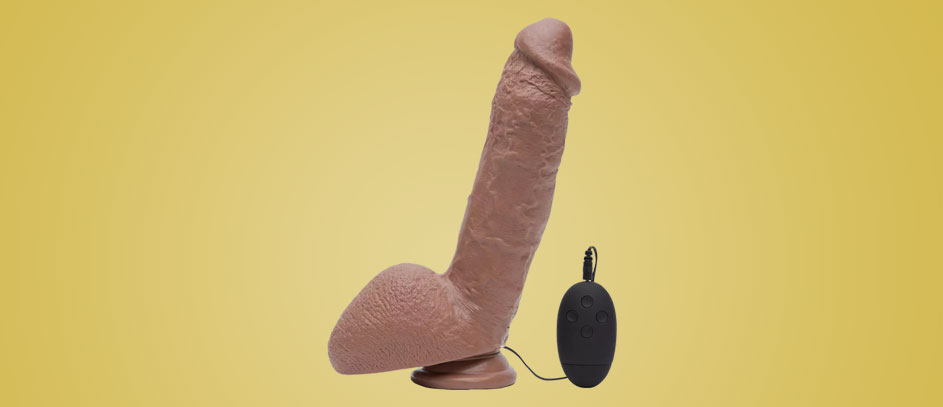 On today's episode of "Scarlett Fucks a Huge Dildo", I've decided to test my limits and destroy my pussy and asshole with something truly special. In my Shane Diesel Suction Dildo review, I'll jump on a lifelike replica of one of the most famous and most terrifying dicks in the world of porn!
Now, some call him Blackzilla. Others Big Shane. All I know is that Shane Diesel has a monster cock. And I'm about to push it deep inside my holes and finally get that lethal dose of 10-inch BBC! Not only is this glorious fake cock super huge, it also vibrates and comes with a suction cup that I'll use to fuck myself silly until I pass out! What more does a girl need, right?
Shane Diesel Suction Dildo: Choke on That BBC, Bitch!
The words "My Big Black Shaft Will Rock Your World!" are exactly how Shane Diesel described his new realistic dildo by NS Novelties. That's not exactly poetic, but then again, it gets straight to the point. It shows you what kind of fella Shane really is. And if you don't know anything about Shane Diesel, babe, you definitely need to get educated. Just watch some of his works straight away to see how a real man handles a woman!
Trust me, this guy looks like a better, blacker version of Vin Diesel. He sure knows how to wreck a girl. Some of his classic contributions to the adult film industry include My Daughter's Fucking Blackzilla, 2 Big 2 Be True, I Can't Believe I Took the Whole Thing, MILFs Take Diesel, and much more. My favorite moment? Whenever he takes it out and you get to see the confused, worried, but genuinely happy looks on all those girls' faces knowing that he's about to impale their sorry asses with his massive black dong!
Moving on: you can ask my BF Richard or any of my friends and they'll all tell you one thing. I can spend hours and hours talking about Shane Diesel's dick. Seriously, it's one of the biggest ramrods in porn. It has just the perfect size and width to make me go apeshit. Also, if you've read my earlier reviews, you know how much I love to obliterate my holes with massive dildos, and this toy was a long time coming.
First Impressions: The BBC of My Dreams?
I can only say what Richard told me right after we unboxed this thing. It was something along the lines of "You're gonna choke on that big black dick while I fuck your ass!" Obviously, my Shane Diesel Suction Dildo review is about a sex toy that you don't get to see or fuck every day. Believe me, you wouldn't want to ride this thing if you're an anal virgin. What if you've never had a cock bigger than 6 inches? Forget about it, rookie…
And if you're not sure of how big Diesel truly is, there's a really amusing video of some pornstars measuring his meat online. The end result is around 10 inches in length and a whopping 2 inches in girth. Plus, his massive balls are just to die for. I'm pretty sure his cumshots can feed an entire village!
But let me get serious with you here. The Shane Diesel Suction Dildo is an exact replica of Blackzilla's massive cock. It's made by NS Novelties, which we all know as one of the leading dildo manufacturers out there. That's why I had no reason to doubt the quality of this dildo before I unboxed it. I was expecting this bad boy to be big when I opened the box, but its actual size truly caught me off guard. The whole thing is 10 inches long. Yes, it's almost as big as my arm. I can safely wrap both my hands around it and there's still a lot of room for me to choke on that juicy tip.
Not for the Faint of Heart
Speaking of the tip, it's shiny and it literally makes me want to drool all over it. Yet, across the board, this is one of the most realistic pornstar cock replicas out there. From the head to the balls, it seems that NS Novelties managed to replicate every inch of Diesel's dong. I was literally hypnotized by all the throbbing veins and curves on this handsome fella. I can confirm that it looks eerily realistic when compared to some of Diesel's porn videos.
Again, it's not a beginner's toy, but if you're reading this, you're probably someone who is already addicted to big black cocks. In that case, I can also confirm that the color is just perfect and that it makes the whole dildo look like a damn good chocolate treat.
What's more, while the likeness is just incredible, there are other features that make this dildo great. It comes with a suction cup that allows you to stick it on any flat surface. That way, you can use it to pound yourself in various positions hands-free. It also enables you to try DP with your boyfriend or experiment with some faux-cuckold BBC bull games… Ah, the options!
Even better, I focused on the vibrating version for this Shane Diesel Suction Dildo review. There is a non-vibrating and vibrating version that you can get based on what you're into. I chose the latter just to keep things even more interesting. Just remember that the version I picked is not a genuine vibrating dildo with a built-in motor. Instead, you'll get an insertable bullet vibrator. Personally, this is much better than a built-in vibrator because it doesn't change the dildo's density and keeps it feeling as close to the real thing as possible.
Features
Textured balls (yum!)
Harness-compatible
Suction cup
Total length: 10 inches
Insertable length: 8 inches
Circumference: 7 inches
Removable bullet vibrator (battery-powered)
Includes an autographed photo of Shane Diesel
The Baddest Boner Ever?
Okay, so I've already said that this fake cock is an exact molded replica of Shane Diesel's award-winning junk. It's what I enjoyed the most during my Shane Diesel Suction Dildo review. As I've mentioned, I believe this is one of the most accurate pornstar dildos out there. First, we start off with a bulbous head and a flared ridge. This was more than enough to give me an intense internal massage. Then, we get to a heavily veined shaft. Do I need to tell you that it's extra wide and extra long again? For real, you'll get 8 inches of insertable length plus a circumference of 7 inches. It won't get you through airport security, but it will demolish even your most sensitive areas!
Another thing I went absolutely crazy about was the squeezable density. The jiggly shaft feels super realistic, especially when paired with Diesel's lovely nutsack. Oh yes, the balls round off the lifelike appeal perfectly. Even better, they have just the right size and contribute to the overall balance of this dildo. Plus, they're textured. You'll get to feel them bump up against your clit or butthole but only if you're brave enough to get this thing inside balls deep.
What's It Made Of?
Now, this gorgeous ebony cock is actually made of PVC. While you should avoid poor-quality PVC on cheaper toys, it seems NS Novelties really paid attention to that. They chose only phthalate-free and body-safe PVC for Diesel's fake cock. The upside is that this dildo feels much more realistic compared to my silicone or TPE toys. Also, you can use it with any lube type. This is a big plus for me because my asshole lives for coconut oil and I can never get enough of it. So yes, no need to stick with water-based lube that sometimes dries up with huge toys. You can go for something oil-based and keep those holes moist forever!
Still, even though this dildo is phthalate-free, it's still not the safest because it's porous. This means you'll really need to know what you're doing when you clean it, and you'll have to (!!!) clean it thoroughly every single time. Especially if it's been in your butthole.
Nevertheless, I don't think you'll have a problem if you're careful or even if you use condoms. Another thing I noticed is that, like most PVC toys, the dildo has a rubbery smell. It's kind of really awkward at first, but it went away after a little while and now I don't have any problems with it.
Pros
Ideal for size queens, lovers of massive black cocks, and die-hard Shane Diesel fans
It's one of the most realistic pornstar dildos out there!
The suction cup and the included vibrator work great
Cons
It will definitely kill your grandma
I would only recommend it to intermediate or pro users
Since it's made of PVC, you'll have to be a bit more careful
Sometimes, it can pop out easily during anal play
Shane Diesel Suction Dildo Review: Black Magic
In the end, it's all about how hard this dildo made me cum during my Shane Diesel Suction Dildo review. And sweetie, it made me gape like a slut and squirt like a freaking fountain during intense G-spot multis. It also made Richard very, very happy because it finally fulfilled some of his BBC threesome fantasies with me. So there ya go. Ultimately, if you've always wanted to get fucked by Shane Diesel, this is the only way.
⚠️ Disclaimer: Our articles contain affiliate links. If you like our content and wish to support our work, consider purchasing your new sex toys through our links. For each purchase through our links, we receive a small commission but at no extra cost to you.
| | |
| --- | --- |
| 👉 Name: | Shane Diesel Suction Dildo |
| ⚙️ Features: | Realistic, Suction Cup, Vibrations, Harness-compatible, Extra Large |
| 📁 Type: | Suction Dildo |
| 🛠️ Materials: | PVC |
It looks way too freaking realistic. Seriously, it's the perfect replica of Shane Diesel's massive cock!
5
The density, thickness, and texture of the material feel fantastic deep inside my holes.
4
The suction cup works without any issues and keeps this cock stuck to almost any flat surface.
5
I'm literally addicted to big black cocks now!
5
Editor's Pick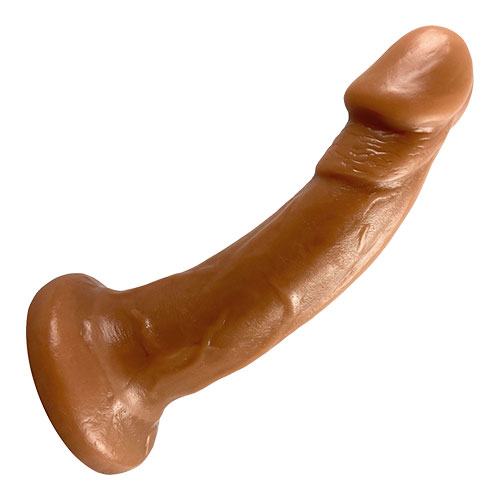 Vixen Mustang
⚙️ Special features:
Dual density shaft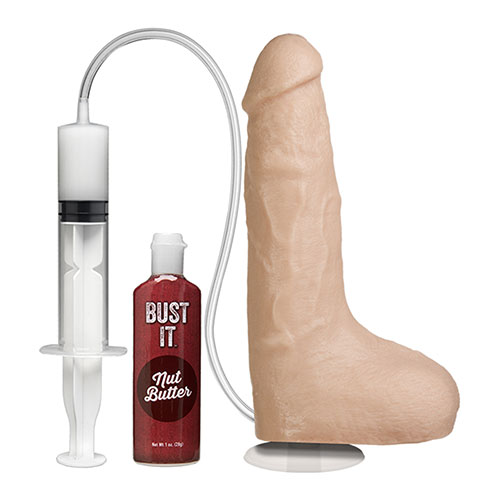 Doc Johnson Bust It
⚙️ Special features:
Vac-U-Lock suction-base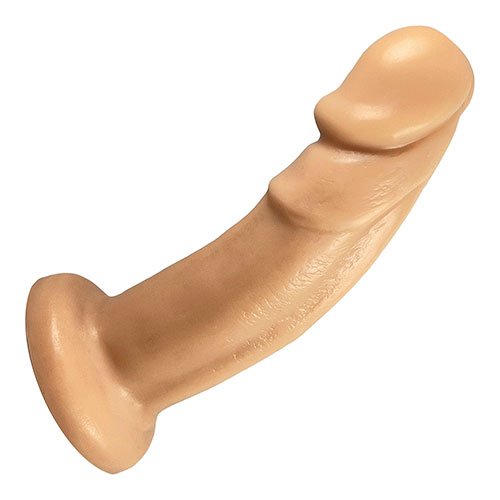 Vixen Maverick
⚙️ Special features:
Hands-free penetration